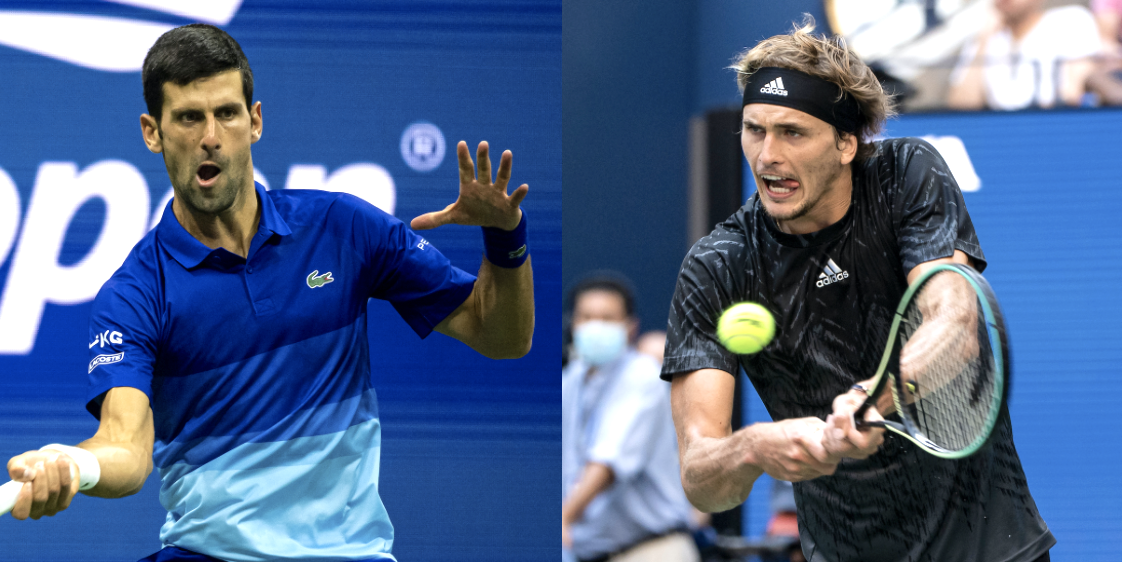 US Open Preview: Will Novak Djokovic avenge his Olympic loss to Alexander Zverev?
Novak Djokovic and Alexander Zverev will do battle for a place in the US Open final, a first encounter since their semi-final bout in Tokyo.
Zverev has proved a dangerous opponent for the world number one in the past.
The Olympic gold medallist also declared himself to be the "only person to be Djokovic at a very, very big event this year" when he dumped the 20-time Slam champion out of the Olympics in the last four.
Join Tennishead for a look at what you should know ahead of the showdown between the two.
A record head-to-head season
With their US Open semi-final battle locked in, 2021 has now become the season where Djokovic and Zverev have played each other the most times, with this being their fourth match-up this season.
The two have met nine times in the past. Once in 2017, three times in 2018, once in 2019 and 2020 each, and three times previously this year.
Djokovic holds a 6-3 lead in the head-to-head, including a 2-0 record at Slams. He also leads the 2021 head-to-head 2-1.
But Zverev is on the hottest streak of his career, and has the most recent victory in the head-to-head.
Including the Olympics, where that match took place, Zverev has now won 16 matches in a row to reach the semi-finals in New York for a second year running.
Journey to the semi-finals
Perhaps surprisingly, Djokovic has had the slightly shakier run to the last four in New York.
The top seed has dropped a set in four of his five matches so far in the tournament, only defeating Tallon Griekspoor in straight sets in the second round.
However, such form could simply mean that the Serb has not yet reached his highest gear on-court, instead preserving himself for the semi-finals.
Zverev has been in blistering form, dropping just a single set in the third round to Jack Sock, who was so spent that he eventually had to retire from the match.
The German has spent just under nine and a half hours on-court across his matches, while Djokovic has endured 14 hours of play during the tournament.
Finally, Djokovic is aiming for a first US Open final since 2018, while Zverev is looking to make the final for the second year in a row after his runner-up performance in 2020.
Take a look ahead at the other men's semi-final between Felix Auger-Aliassime and Daniil Medvedev.