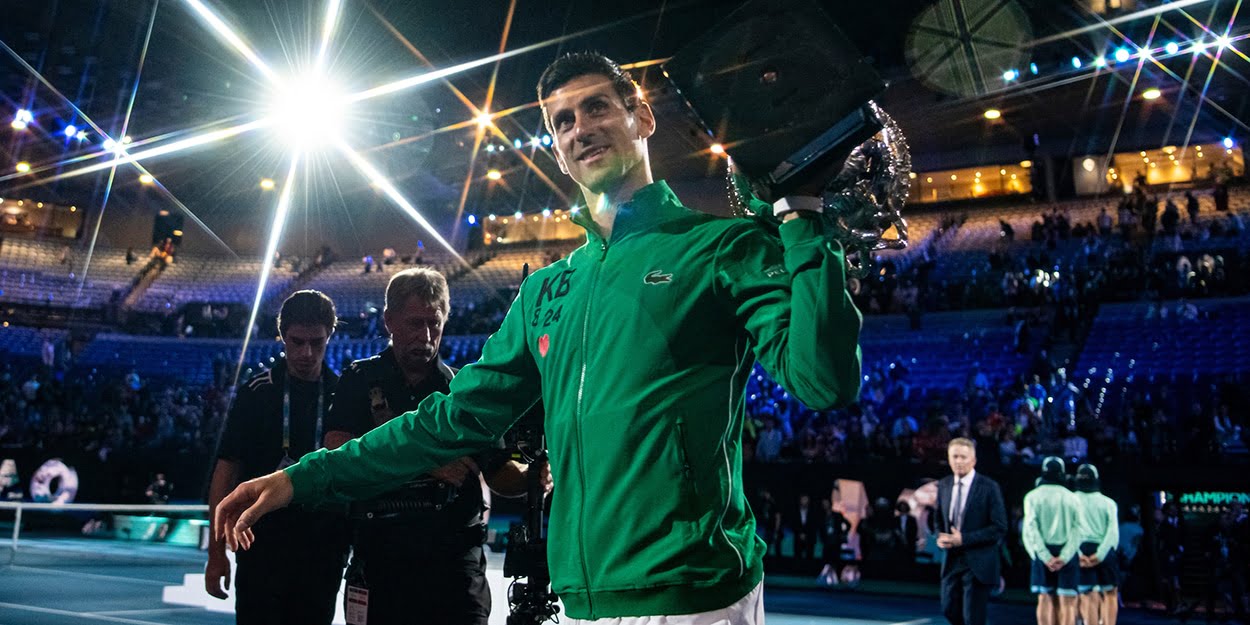 Updated Novak Djokovic schedule for 2020: When will Australian Open champion be back in action?
Novak Djokovic managed to claim an eighth Australian Open title earlier this month, signalling that 2020 looks like being another great year for the Serb.
The win was also enough to regain the world number one spot from Rafael Nadal, and that is a position he is sure to want to cement. In fact, he has come out and just plainly said as much.
"The circumstances turned out to be such that Nadal fell out in the quarterfinals [of the Australian Open] and everything lined-up, now everything is in my hands," Djokovic told the Serbian press.
"Neither Nadal nor I have too many points to defend to Roland Garros.
"I hope for a successful season on hardcourts, especially in Indian Wells and Miami, where I have had a lot of success in my career
"But I have not recorded very good results in the last few years, so I have a chance to pick up some more points ".
Djokovic's plan, therefore, appears clear – and it will largely be dictated by what Nadal's plans are given he plans on staying ahead of him in the rankings.
The Serb is THE hardcourt powerhouse in the world, so the Sunshine Double of Indian Wells and the Miami Open will be of paramount importance to him.
We can also expect Djokovic to play a full clay-court season too, as Nadal will obviously be a force in that period of the season. Nadal also dropped more points than you'd expect from the clay season last year, losing out in the semi-finals in both Madrid and Monte-Carlo.
Therefore, Djokovic will almost certainly task himself with not only denying Nadal those points again, but actually taking more for himself to take a stranglehold on the rankings.
The second half of the season, schedule-wise, is tougher to predict, but he has already said he wants to play the Olympics, so expect him to find a break at some point to avoid burnout before the US Open and ATP Finals.
For more Novak Djokovic news click here
JANUARY & FEBRUARY
Qatar Open (January 6 – 11)
Australian Open (January 20 – February 2)
MARCH
BNP Paribas Open (March 9 – 22)
Miami Open (March 25 – April 5)
APRIL
Rolex Monte-Carlo Masters (April 13 – 19)
MAY & JUNE
Mutua Madrid Open (May 4 – 10)
Internazionali BNL d'Italia (May 11 – 17)
Roland Garros (May 24 – June 7)
ALSO READ: 'Roger Federer and Novak Djokovic are unplayable, Rafael Nadal is not,' claims rival ATP star
JULY
Wimbledon (June 29 – July 12)
Olympics (July 24 – August 9)
AUGUST & SEPTEMBER
Western and Southern Open (August 15 – 23)
US Open (August 31 – September 13)
OCTOBER
Japan Open (October 5 – 11)
Rolex Shanghai Masters (October 11 – 18)
NOVEMBER
Rolex Paris Masters  (November 2 – 8)