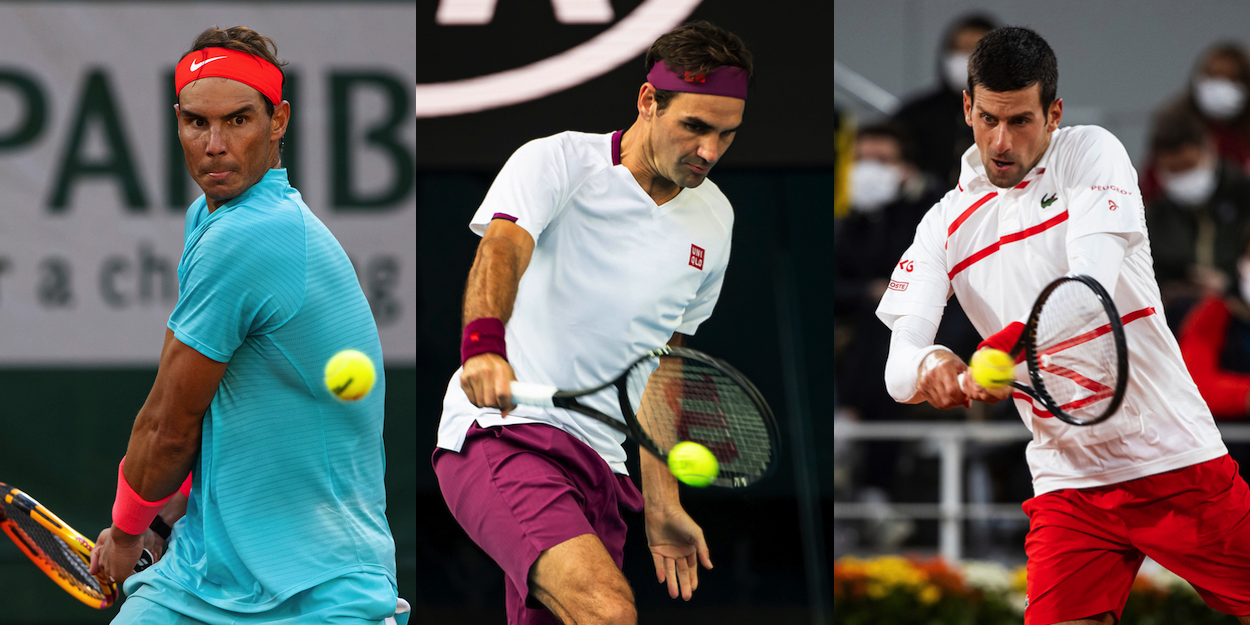 Stefanos Tsitsipas unfazed by absence of Roger Federer, Rafael Nadal and Novak Djokovic
With the withdrawal of Rafael Nadal, none of the 'Big Three' are present in the Canadian Masters draw, a sight that is becoming more common.
For the first time since 2001, the Canadian Masters 1000 will not have any of Roger Federer, Rafael Nadal or Novak Djokovic competing for the title.
After a streak of at least one of the trio playing in every Masters 1000 event stretching back to Paris 2004, two of the five events in 2021 have gone without the 20-time Slam champions, Miami and now Toronto.
But title contender Stefanos Tsitsipas is not taken aback by the circumstances and is ready to take on all opponents.
"I don't really think about [it]," Tsitsipas said of the anomaly. "It is what it is. I mean, if they don't feel fit and they aren't ready to play, it's up to them to decide.
"Obviously let's accept it, because it's a fact, it's true, they bring a lot of fans to the courts, and they are also the reason why people come and watch these big events. Also they are a big part of, you know, tennis being where it is now."
While Federer and Djokovic decided against playing the event altogether, Nadal was set to compete before withdrawing due to an ongoing foot injury.
"So, I think there is room for new stars," Tsitsipas continued. "You know, it's been a lot about them in recent years, and I think now it's showing that, you know, things are changing.
"We see a different generation of players stepping up and showing what they are capable of."