Tsitsipas tops UTS league with 8-1 record, semi-final line-up set
UTS Day 9 began with little to play for. The top four were already locked in but there was still pride on the line and with 1st playing 4th and 2nd playing 3rd in the semis, the final league table standings needed to be confirmed. In the last match of the afternoon session, Stefanos Tsitsipas, the league leader, took on David Goffin, who started the day in fourth place. A win for Tsitsipas would confirm that these two would face off in a rematch on Sunday and that is exactly what happened as "The Greek God" tore through his opponent for a commanding win, 18-12 16-13 14-11 22-11.
Tsitsipas had been slow off the blocks in previous matches, having three times been forced to come back from two quarters down, but on Saturday afternoon he raced to a 5-0 lead and extended that to 17-5. There was a glimmer of a comeback for Goffin in the closing stages but Tsitsipas still came out a comfortable 18-12 winner.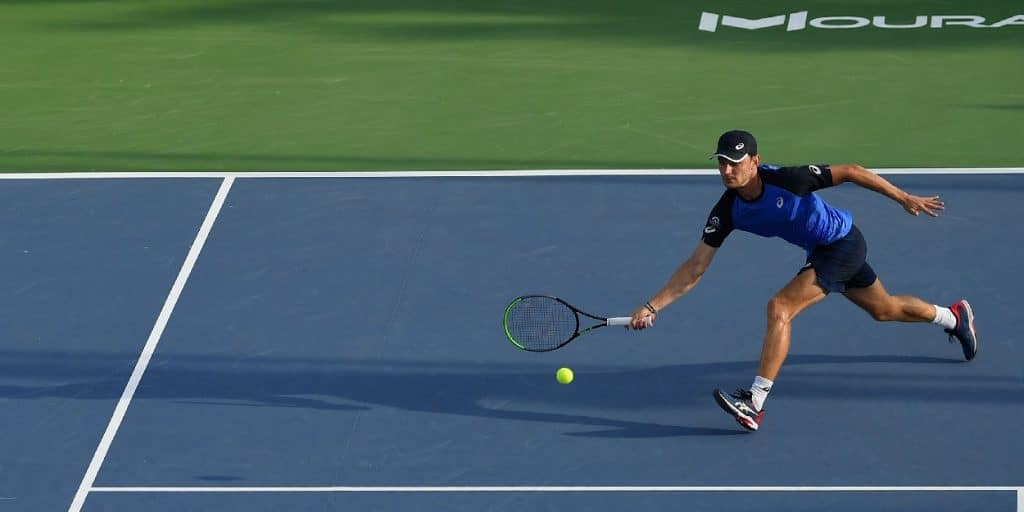 The second quarter stayed closer a little longer but Tsitsipas again struck when it mattered most to take the 2-0 lead, but having so often been on the other side of that score line he knew the match was not yet over. The third quarter was the closest of the match, with the pair staying level through 7-7, but Tsitsipas, who had served first, had a two-point advantage heading into the last minute. Goffin could not hold his serve at the crucial moment and so Tsitsipas took an unassailable lead and celebrated with a rendition of Justin Timberlake's 'Mirrors' during the changeover.
There was no let up in the fourth quarter as the Greek world no. 6 sent a warning to his opponent ahead of their semi-final rematch, and played some of his best, most aggressive tennis, to close out the match 22-11. During the match, Tsitsipas hit 19 winners to Goffin's 11, but perhaps more tellingly, Tsitsipas' unforced error count was just 11 compared to a whopping 25 from Goffin.
Tsitsipas' 8-1 win-loss record puts him firmly at the top of the table. His lone defeat came at the hands of Dominic Thiem, who dropped out of the tournament after playing just four matches and compiling a 3-1 record.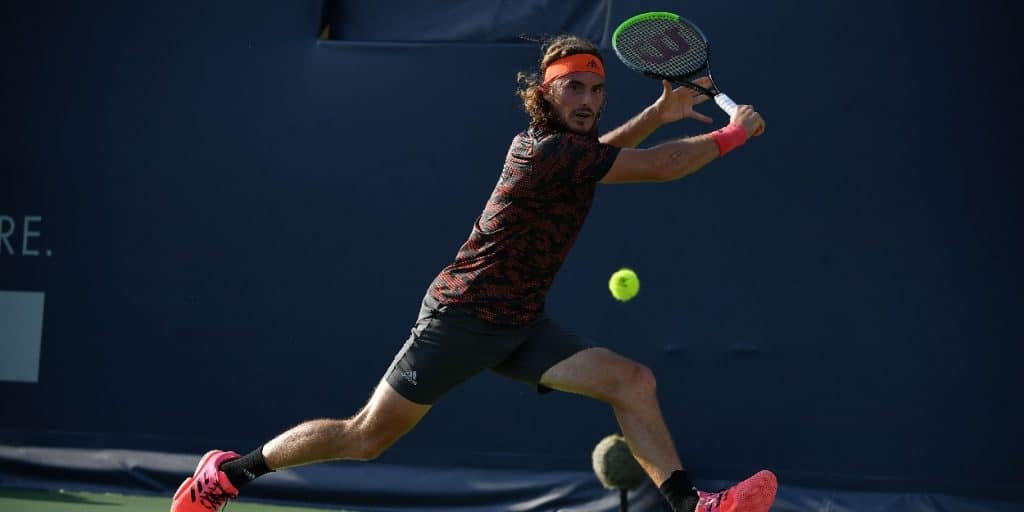 Earlier on Day 9, Corentin Moutet beat Danish 17-year-old, Holger Rune in Sudden Death, after the world no. 827 stepped in to play for an absent Matteo Berrettini. The Italian, whose place in Sunday's semi-finals was cemented last weekend, opted to join Dominic Thiem this week in Kitzbuhel for a separate tournament there. Dustin Brown also picked up just his second win of the tournament, by besting Alexei Popyrin in another Sudden Death encounter.
The night session saw Richard Gasquet take on Benoit Paire, and Feliciano Lopez close out the group stage of the tournament by facing off against Elliot Benchetrit. Tsitsipas' earlier win meant that Gasquet's already slim hopes of finishing top were dashed but, in a high energy contest between men who are both friends and countrymen, "The Virtuoso" propelled himself to an impressive 7-2 record.In the final match of the day, Lopez won three tight quarters to seal victory and a consolatory fifth place finish.
Sunday will see Tsitsipas v Goffin for the second time in 24 hours, and Gasquet v Berrettini. In their match earlier in the tournament, Berrettini came out a 4-0 winner but it is Gasquet who has gone on to finish a place higher in the league table.The winners of those two matches will face off in the grand final later in the day to be crowned the first ever UTS Champion. For an in-depth look at the tournament as whole, please click here.