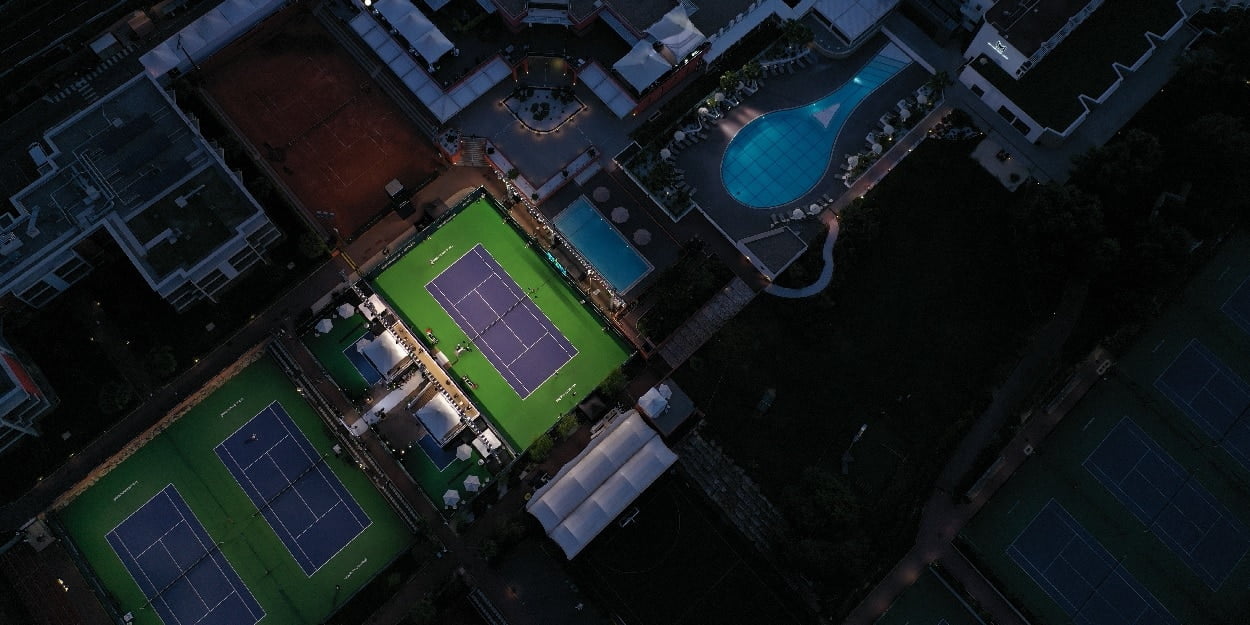 Has UTS been a success? And where does it go from here?
When Ultimate Tennis Showdown was first announced, some of Patrick Mouratoglou's comments regarding the current state of tennis and his ambitions for the future of the game were met with considerable scepticism. The assertion that, "the average tennis fan is 61 years old and that number is increasing each year," raised plenty of eyebrows but even so, aiming to appeal to a, "new generation of fans in order to grow [tennis'] fanbase community," is never an unworthy task. The tournament comes to a close this weekend and so here we take a look at some of UTS's successes and suggest a couple of changes moving forward, should the event return in a post-coronavirus landscape.
Let's start off with UTS's most significant innovation: the scoring. Many other events have toyed with tennis' scoring system, either to make the game faster or to make it easier to understand for newcomers. There have been shorter sets, no-ad play, Champions tie-breaks, but the UTS has opted for a complete overhaul. Instead of games and sets, a UTS match is split into four quarters, ten minutes each in length, which operate much like a regular tie-break but only end when the time runs out rather than when a player reaches a set number of points. The player who wins the most quarters wins the match, and if it's tied at 2-2 then there is Sudden Death in which a player need only win two consecutive points, and not necessarily by a margin of two.
To say whether this is good or bad, better or worse, is not a question that can be answered without taking other factors into account. The organisers' intent was to create, "faster, more intense, and ready-to-consume content," and provide, "an alternative to the traditional tours." With that in mind, it's hard to argue that they did not succeed.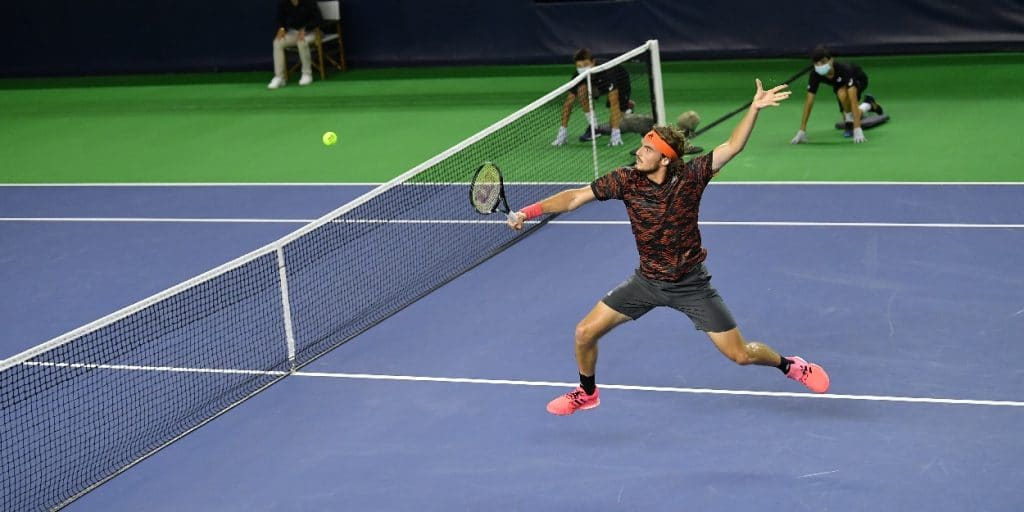 The "ready-to-consume" aspect is the real crux of all this. One of tennis' pitfalls in terms of reaching a wider audience is that the matches can vary wildly in length. Something like the Isner/Mahut Wimbledon marathon is an anomaly, but 4-hour matches at the Slams are no great rarity and for a lot of people that is too much for one sitting. Of course, for an invested fan these epic battles can be highlights of the year, and many of the oft-cited Greatest Matches of All Time are the ones that went deep into a fifth set, but UTS does not exist to replace that; it is merely an alternative, offering a similar product for a consumer with different wants and needs.
Each match has 40 minutes of play, with two minutes between quarters, and the potential for 4 minute's worth of coaching time-outs throughout. That's just 50 minutes, and even taking small delays into account, or even the possibility of Sudden Death, a match is unlikely to be any more than one hour long. There is no pre-match warm-up and there is a 15 second shot clock that keeps the action moving, making the format both digestible and pacey. The set time also has the benefit of allowing for an accurate schedule so that viewers can tune-in for their favourite players. At a regular event, Wimbledon for example, if you want to watch Roger Federer but only know that he is playing in the third match on Centre Court, then you have no idea what time to turn on the TV because it is entirely dependent upon to length of the preceding matches.
The format is not without its flaws, however. If a player wins the first three quarters then a dead fourth quarter is still played so that that averages can be taken into account for the league table. As a viewer, this can feel a little worthless and similarly, if one player has a 10-point lead when there are just a couple of minutes left on the clock then one might wonder what use there is in continuing. That said, a referee would not just blow the whistle after 80 minutes of a football match if one team was leading 5-0, and this is not all that different.
So, in terms of achieving accessible and easy-to-consume content, the scoring system does what it needs to but do endless quasi-tie-breaks not become a little monotonous, and does the game not lack the nuances and the potential twists and turns of a traditional match? Simply put, it may be easy to watch, but is it enjoyable?
And this is where we must talk about the UTS Cards.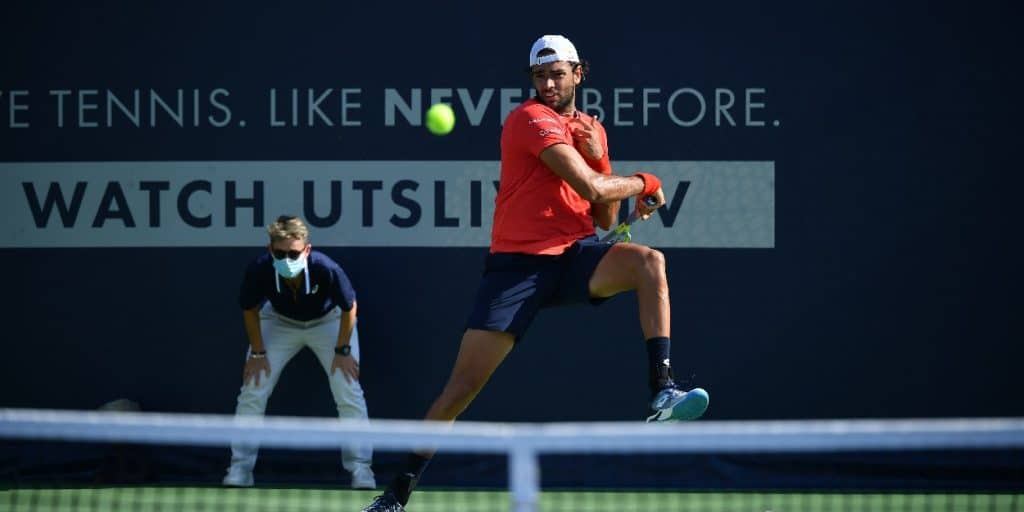 Before each match, players get to pick two cards that they can use like video game power-ups during the match. There are four to choose from and they are:
Steal Serve – A player gets to serve for four consecutive points rather than two
Winners Count x3 – If a player hits a clean winner (aces included) then they get three points instead of one
-1 Serve – A player can force their opponent to only have a second serve for the next two points
Win in 3 Shots Max – A player can force their opponent to have to win the next two points within three shots
These were perhaps the most controversial aspect of the format heading into the tournament but there is an argument to be made that they are the lifeblood of the event. When a player is down by a large margin and it seems all it lost, he can play the 'Winners Count x3' card and all of a sudden be right back in the quarter, staving off a potentially dull last few minutes as one player dominates. Some will quite reasonably describe this as gimmicky but the impact that the cards have had on the players mentally has been fascinating to watch. With the 'x3'  card players have felt the pressure to find that clean winner and then overcooked shots that they normally would put away with ease, and when a player is reduced to a single serve it is fun to see whether they decide to go big and risk the "double" fault, or whether they play it safe and risk giving their opponent an easy return.
However, a major drawback, but something that could easily be improved upon, is the lack of variety. Four is not many cards to pick from and the 'Win in 3 Shots Max' card has been used to sparingly that it may as well not exist. Most players have tended to opt for 'Steal Serve' and 'Winners Count x3', which is understandable, but it would be more entertaining if there were other viable options available, or even if they were forced to switch things up after the second quarter.
Variety does come, however, from the interviews that occur between the commentary team and the players between quarters. We confess, this did initially seem like a questionable idea at best – surely the players need this time to recover, both physically and mentally? – but, perhaps selfishly, it has been impossible to resist enjoying hearing the players express their thoughts in a state of candid vulnerability, rather than waiting for them to compose themselves before heading into a traditional press conference. On top of the invaluable insights into a player's mind during the heat of battle, these interviews have provided a glimpse of the players' true personalities, which is all too rarely seen with tennis. The informality of the occasion has allowed for everyone to showcase their humour, and in the case of Tsitsipas, some beautiful singing too.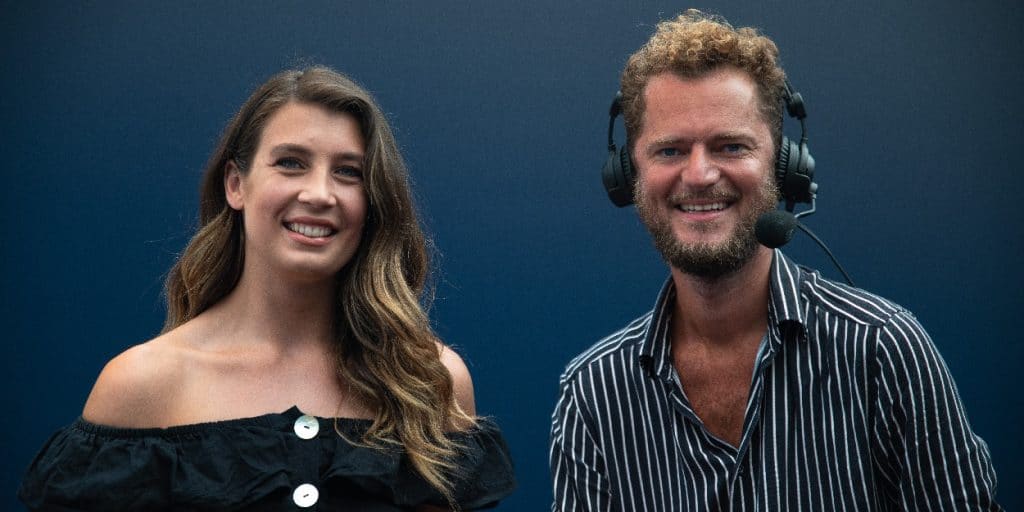 Credit for bringing the best out of the players during these interviews must go in no small part to the commentary duo of Jenny Drummond and Pete Odgers who are perfect in their roles. In line with the rest of the tournament, there is an informal tone to their commentary but they never stray into unprofessionalism. There is clearly a great rapport between the two, which translates through to the audience at home, and because the tournament only has matches on weekends they appear to have had the time and opportunity to build personal relationships with the players and coaches during the week too, and this shines through, greatly enhancing the viewing experience.
The organisers also did well in their choice of players to invite to the tournament. There are fiery players such as Benoit Paire who are not afraid to show their emotions, players with a great sense of flair and showmanship like Dustin Brown or Richard Gasquet, and then those exciting young prospects on the cusp toppling the Big 3's monopoly such as Stefanos Tsitsipas, Matteo Berrettini and… Dominic Thiem.
Now, about Thiem.
The inclusion of the Austrian three-time Grand Slam finalist raises a number of issues. The tournament is built around a league system which necessitates that each player must play once against each of the other players to produce a top four who will progress to the semi-finals. Thiem was unable to take part in the opening weekend because he has committed to Adria Tour but was set to join from the second weekend onwards. Elliot Benchetrit, the world no. 208, was brought in to stand in for the first two rounds, but Thiem would not inherit any wins that Benchetrit should pick up. No great hindrance for Thiem, one would imagine, as he is the world no. 3 and would therefore be the favourite to win his remaining seven match-ups, but, a huge advantage for the two players scheduled to have played him across that opening weekend who instead faced off against Benchetrit (that said, Lucas Pouille did in fact lose to Benchetrit in Sudden Death).
Perhaps though, the pros outweighed the cons. Thiem's early absence may skew the final standings slightly, but his status as a top-level player meant it was a sacrifice worth making in terms of attracting fan interest in the tournament? That would be fair enough, but after the third weekend Thiem dropped out of UTS altogether because of the 'Thiem's 7' event being held in Kitzbuhel. Events on this scale do not come to fruition overnight, so he must have known well before that he was double (/triple) booked. Whether the UTS organisers were fully aware of just how little Thiem would be able to compete is unclear, but during his final matches the commentary team spoke as if they were expecting to see more of the world no. 3 over the upcoming weekends. Those at the top may have known but decided to advertise his presence to bring in more subscriptions, or Thiem may have kept his intentions hidden, but either way, the situation makes a mockery of the round-robin format. Four players had a match against one of the world's best players whilst in the place of that, the other five were gifted an opportunity against a man ranked outside of the top 200.
To add further confusion, Pouille dropped out of the tournament early due to injury, and Dustin Brown also missed one match with an injury of his own, with Benchetrit and Corentin Moutet stepping in as replacements at various stages. Then this week Berrettini has joined Thiem in Kitzbuhel, the final of which is set for Saturday, meaning that he too will miss a round of play for UTS. As it happens, his place in the UTS semi-finals is already secured and his would-be opponent, Moutet, cannot qualify, so the loss is minimal, but it is another example of the surprising leniency of UTS in allowing this to happen. A relaxed attitude is one thing, but it cannot come at the expense of the competition's integrity. If Berrettini does make the 'Thiem's 7' final and plays on Saturday afternoon, then it is not beyond all possibility, with the world as it is, that he could struggle to get back to France in time for the UTS finals on Sunday.
But what about the future of UTS? Patrick Mouratoglou has been very clear that he wants this to be the start of something bigger and not just a one-off event, but is there a place for it during a regular season? This weekends finals are happening on what would have been Wimbledon's men's singles final day, so obviously the dates would have to change, but the whole concept of only playing weekends would be unfeasible at any other time as players would only be able to compete should they get knocked out before the semi-finals of any other tournament they entered. The format could be condensed into a solid 10-day block, but even in that instance it is hard to imagine where it would slot into the calendar and the off-season is already incredibly short compared to most other sports.
The other question is would there even be a market for this type of event during a "normal" season? Certainly, UTS has been enjoyable to watch but how much of that is because the alternatives are slim to none? Recent events such as the ATP Cup and the Laver Cup have proved that there is certainly room for innovation in tennis, and that the standard knockout draw is not the only way to hold a tournament, but UTS is such a radical departure from the norm that it may struggle to be seen as anything more than an exhibition, and a harmless bit of fun. That view will be further exacerbated if in any potential future editions, players choose to drop in and out like Dominic Thiem has done.
In conclusion, Ultimate Tennis Showdown has been a very welcome distraction during the tour's enforced absence. It is a novel concept that has succeeded in providing some real on-court thrills and has showcased some of the world's best talents who have been allowed to express themselves in ways that the fans do not normally get to see. The presentation has been slick and vibrant, and the tone has been one of playful rebelliousness mixed with a fierce competitive edge. Whether it is something that will be able to compete against the draw of the ATP tour is yet to be seen, but they have earnt the right to give it a shot.
(PS – Scrap the forced nicknames. They are all well and good for marketing purposes but when the umpire says, "4-3, The Greek God," nobody is having a good time.)