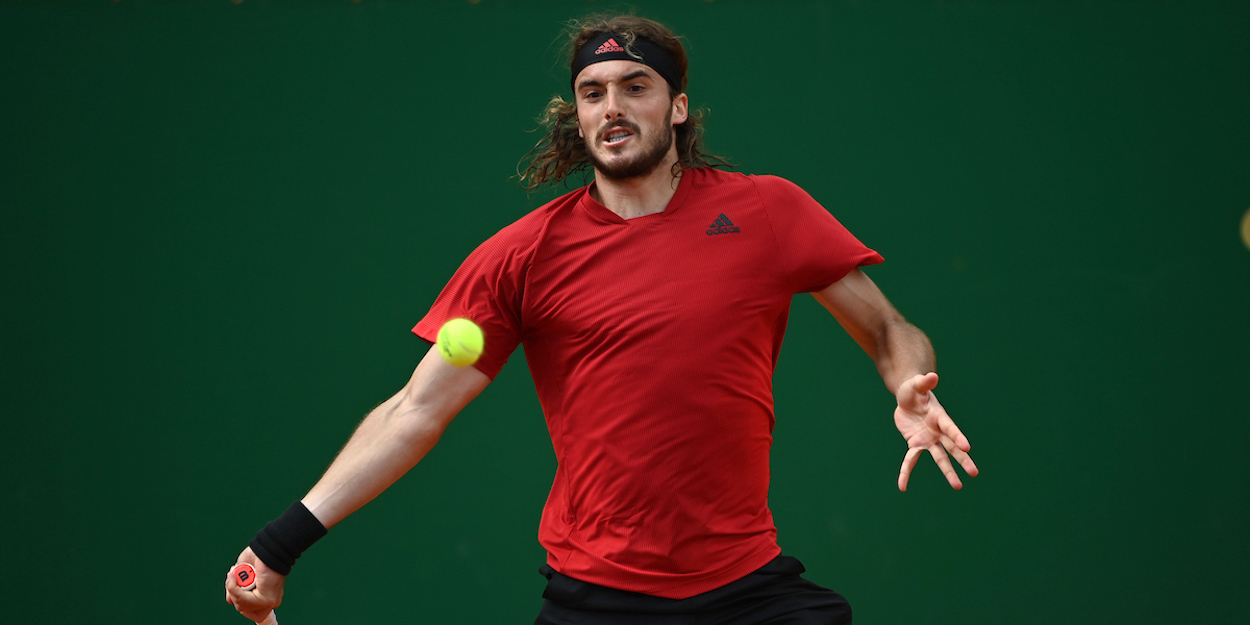 Tsitsipas after victory over Berrettini: 'Important to believe I can improve'
Stefanos Tsitsipas has reached the quarter-finals in Rome after a straight sets victory over Madrid finalist Matteo Berretini.
Stefanos Tsitsipas withstood a strong opening set fight from the Italian, securing it in a tiebreak before triumphing in the second, winning 7-6 (7-3), 6-2 in just over an hour and a half.
"Well, I had to deal with very serious business today," Tsitsipas said in his post-match interview in front of fans who were allowed to attend for the first time in Rome this year.
"Matteo was playing, putting on a lot of pressure with his serve, being very precise and accurate," Tsitsipas continued.
Both men won over 80% of points behind their respective first serves, but Tsitsipas backed up his second serve too, winning 21 of 28 points (71%) behind it.
Tsitsipas also saved both of the two break point opportunities presented to Berretini.
"I didn't have a big winning percentage on his service games." Tsitsipas admitted. "But eventually, on the tiebreak, I think I found my footwork which kind of helped me transform my game and feel more confident playing the rallies.
"I was happy. I fought, like I always do, I never gave up. I saw opportunity and grabbed it. So, I'm pretty psyched that I was able to just find my way around it.
"For sure it's always important to believe that I can do something better and that's what happened there."
Stefanos Tsitsipas will next face world No. 1 and defending Rome champion Novak Djokovic in the quarter-finals. Read more about what Tsitsipas had to say about that match to come.
(Photo credit Ray Giubilo)