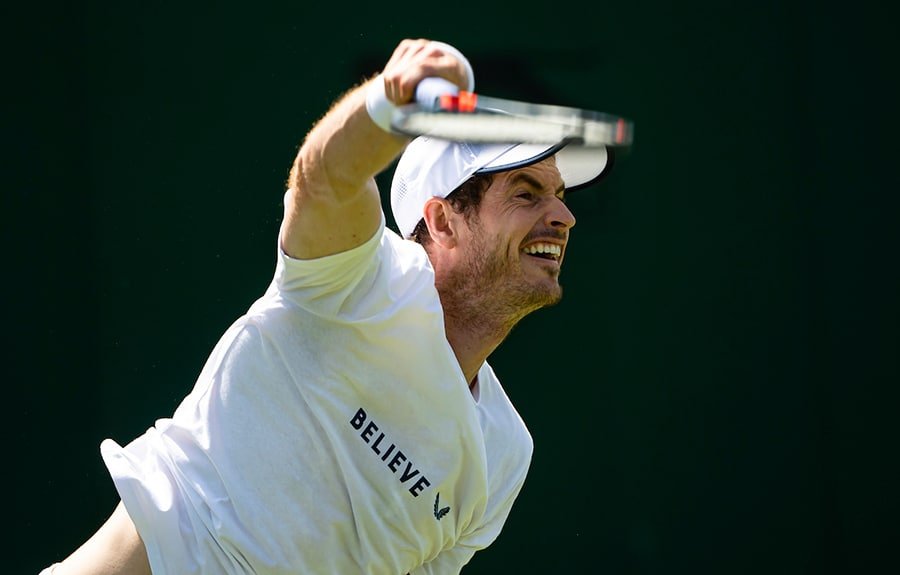 Top surgeon warns Andy Murray he may be rushing comeback bid
Andy Murray has been warned by a respected surgeon that he may be making a huge mistake by coming back to tennis so quickly following surgery.
Murray underwent hip-resurfacing surgery in January, a procedure that essentially coats the whole hip joint in metal.
He is already back on court though after declaring himself pain-free, and will play his first Wimbledon match in two years this week. However, the wisdom of the speed of the comeback, and even the comeback itself, has been questioned by Adam Hoad-Reddick, a hip surgeon at the Alexandra Hospital in Cheadle, Manchester.
"It's slightly controversial, who should be having a resurfacing and whether it's a better thing or not," Hoad-Reddick told Betway.
"Fit young men who want to get back to impact activity are one sub-group of patients who probably benefit from hip resurfacing, but that's balanced with the risk of metal wear leading to raised metal ion levels."
"It's incredibly important, in terms of willingness to return, to be determined and strong mentally," he added.
"But it could be a negative. Will he ignore niggles and pain that he should be listening to more? If you push on and push on, you may end up in a chronic situation where you fail to fully recover.
"I wonder why he's chosen to come back at four-and-a-half months, rather than say: 'I'm not going to play at all this season, I'm going to try and fully recover and come back as a doubles player next year'."
Murray, for his part, said that he was completely pain free after winning the doubles title at Queen's, and has since signed up for both the men's doubles and mixed doubles at Wimbledon.
Hoad-Reddick, though, says matches won't necessarily be the issue.
"It's probably not the playing that's the problem," he added. "It's the hundreds of hours on court and in the gym to maintain his fitness and keep his level up.
"The physical exertion and cost to his own body will be less if he's training to do doubles rather than singles. You don't need the same level of fitness."
Murray will partner Serena Williams and Pierre-Hugues Herbert at Wimbledon, and has suggested that should it go well he may look to make a singles return at the US Open in August.
Enjoy Wimbledon even more with our exclusive, 164 page, 'Guide to Wimbledon 2019'
To find out how to get tickets for Wimbledon this year read our 9 point guide here
For all the latest Wimbledon news before, during and after the tournament make sure you bookmark our 'Wimbledon News' section here
If you can't visit the tournament then do the next best thing and read our guide on how to watch Wimbledon on television
To read more amazing articles like this you can explore Tennishead magazine here or you can subscribe for free to our email newsletter