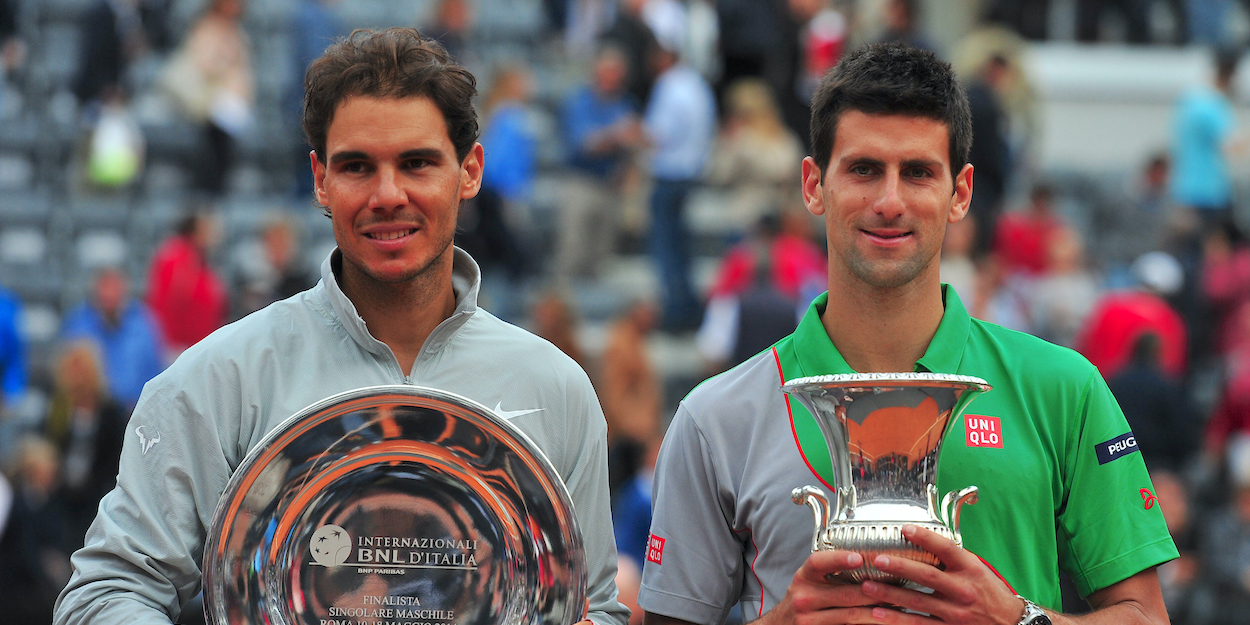 Top 5 players with the most ATP Masters 1000 titles
The ATP Masters Series was first formalised in 1990, with these five men winning the most titles at 1000 level.
5. Andy Murray – 14
The former world number one enjoyed great success at Masters 1000 level before his career-altering run of injuries from 2017 on.
Murray claimed his first Masters title at Cincinnati in 2008, immediately adding a second in Shanghai. The Chinese Masters event is his most prolific, boasting four titles there in 2008, 2010, 2011 and 2016.
His best ATP season at Masters 1000 level came in 2016, reaching five finals, winning three. Those came consecutively in Madrid, Rome, Cincinnait, Shanghai and Paris, winning in Rome, Shanghai and Paris.
Consequently, the Brit's run in the French capital pushed him to world number one for the very first time. It was also his 14th and most recent ATP Masters 1000 title.
4. Andre Agassi – 17
The eight-time Slam champion enjoyed success very early in the life of the ATP Masters Series.
In fact, he won just the second official Masters event ever, at the 1990 Miami Open. He won as a 19-year-old, defeating Stefan Edberg in the final.
Despite this early success, Agassi had to wait nearly two and a half years for his second, coming at the 1992 Canadian Open in Toronto.
His joint-best seasons at Masters 1000 level came in 1995 and 2002, winning three titles both years. Miami was easily his most successful event, winning six times in 1990, 1995, 1996, 2001, 2002 and 2003.
Moreover, along with Roger Federer and Novak Djokovic, Agassi is the only other man to win all six Masters hard court tournaments.
3. Roger Federer – 28 
As mentioned, Federer enjoyed the vast majority of his Masters 1000 success on hard courts, winning 22 of his 28 titles on the surface.
However, his first title at that level actually came on clay at the 2002 Hamburg Masters. He defeated Marat Safin in the final there.
Come 2005, Federer secured his best ATP Masters Series season winning Indian Wells, Miami, Hamburg and Cincinnati. The very next season he claimed four titles again, plus final appearances in Monte Carlo and Rome.
Federer's most successful Masters event is Cincinnati, claiming crowns there in 2005, 2007, 2009, 2010, 2012, 2014 and 2015.
The Swiss has also reached the final of Monte Carlo and Rome four times each without winning either. These are the only two Masters titles Federer has failed to capture.
His most recent title came at the Miami Open in 2019, defeating John Isner in the final.
2. Rafael Nadal – 36
In contrast to Federer, the 'King of Clay' has won 26 of his 36 Masters trophies on the red dirt.
Nadal has 11 Monte Carlo titles, 10 Rome titles, four Madrid titles and one at its predecessor, the Hamburg Masters.
2013 was Nadal's best season at ATP Masters level, winning Indian Wells and reaching the final in Monte Carlo before winning Madrid, Rome, Montreal and Cincinnati consecutively.
In fact, Nadal reached at least the semi-finals of all eight events he played that year, only missing the Miami Open.
Miami and Paris are the only two Masters events the Spaniard has not won. Nadal has reached the final in Miami on five occasions, and just once in Paris, in 2007.
His 36th and most recent Masters level title came at the 2021 Rome Masters, defeating Djokovic for his 10th crown there.
1. Novak Djokovic – 37
The Serbian star is the one player who can truly say he has conquered the ATP Masters Series.
Djokovic is the only man to have won all nine Masters series events at least once. Furthermore, he is the only player to have won them all at least twice.
He achieved the former feat in 2018 with his first Cincinnati title, before completing the second collection at the same event in 2020.
His joint most successful events are the Miami Open and Paris Masters, with six titles at each. His best season at Masters level, the best Masters season by any player ever, came in 2015.
Djokovic reached the final of all eight events he took part in, only skipping the Madrid Open. He won six of those eight finals, only losing in Montreal and Cincinnati to Murray and Federer respectively.
As a result of 2015, the Djokovic is the only man to win six ATP Masters titles in a singles season. Finally, his sixth Paris Masters title in 2021 pushed him one ahead of Nadal to lead the pack at 1000 level.
In short, Djokovic is the most prolific ATP Masters 1000 competitor of all time.