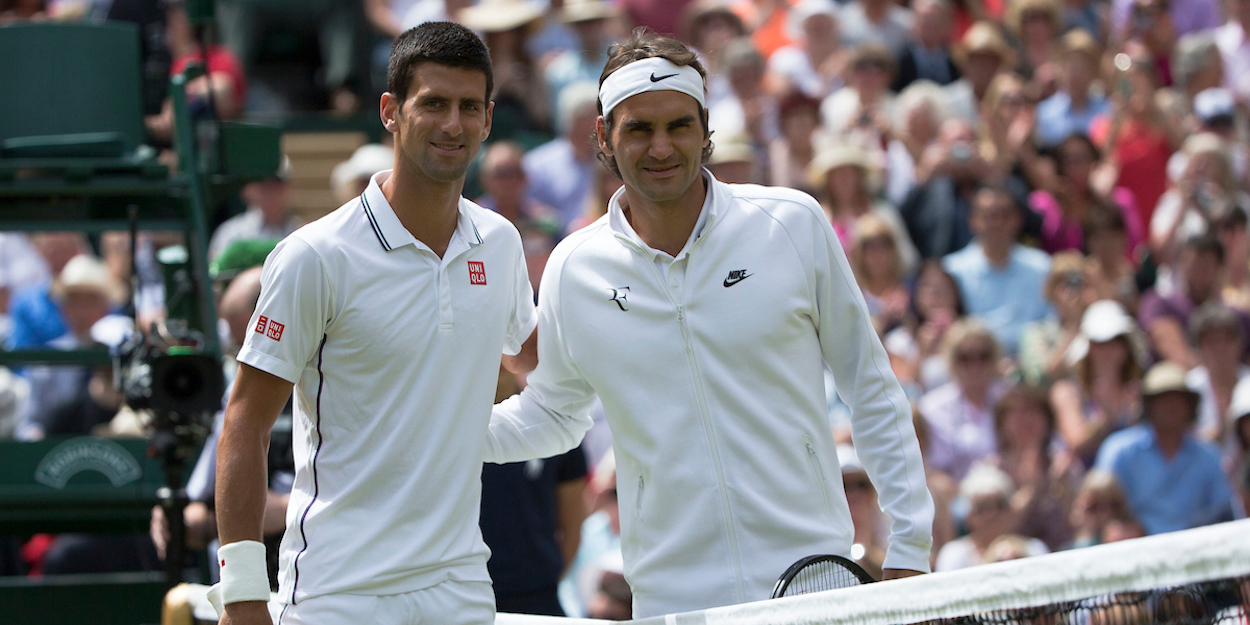 Top 5 oldest World No. 1 ATP players
Join Tennishead as we look at the men who have topped the ATP ladder at the most advanced age since the rankings began in 1973.
5. Jimmy Connors – 30 years and 304 days
Connors held the number one spot on nine different occasions across his career. He first claimed the position in July 1974 at the age of 21.
His final stint came nearly a decade on, for three weeks between 13th June and 3rd July 1983. This brought his overall tally to 268 weeks at number one, a record at the time.
Between first achieving world number one and last holding the position, Connors had won 72 singles titles, including five Slam titles: four at the US Open and one at Wimbledon.
4. Andre Agassi – 33 years and 100 days
This American superstar first achieved the number one ranking on 10th April 1995 at the age of 24. Agassi already had three Slam titles by that point, and would go on to add five more.
He achieved the the top ATP ranking on six occasions in his career, the final time beginning on 3rd November 2003 and ending on 1st February 2004.
Agassi spent 101 total weeks at world number one, becoming the sixth man to do so and one of just nine men overall to achieve the feat.
3. Rafael Nadal – 33 years and 244 days
This 20-time Slam champion holds the esteemed position of being the man who ended the longest number one streak in ATP history.
After defeating Roger Federer at Wimbledon in 2008 and claiming Olympic Gold at the Beijing Olympics soon after, Nadal first became world number one on 18th August 2008.
Nadal was 22 at the time and already had five Slam titles to his name (Roland Garros 2005-8 and Wimbledon 2008).
Over the next 11 years, Nadal would enjoy eight runs at the top of the ATP rankings, the longest being 56 weeks from June 2010 to July 2011.
The last stint to date came between 4th November 2019 and 2nd February 2020. Nadal is one of just six players to accrue over 200 weeks as ATP world number one, the most recent player to achieve the feat.
2. Novak Djokovic – 34 years and 145 days (ongoing)
Djokovic first clinched the number one ranking from Nadal when he defeated the Spaniard in the 2011 Wimbledon final. Djokovic was 24 at the time.
He has since accumulated 342 weeks (and counting) atop the ATP rankings across five streaks. His longest run came between July 2014 and November 2016, 122 weeks in total.
Djokovic won five of his 20 Slam titles across that stretch, competing in seven of eight Major finals contested.
At time of publication, Djokovic is just under 34 years and five months old as he extends his record tally in the world number one ranking position.
1. Roger Federer – 36 years and 320 days
Djokovic recently took the record for most weeks total spent at world number one from Federer. However, the Swiss can lay claim to this particular milestone for some time yet.
Federer first topped the ATP rankings on 2nd February 2004 at the age of 22  and stayed there for an astonishing 237 weeks. After being ousted by Nadal in August 2008, Federer has secured five more stints at world number one.
Federer first broke the record for oldest ATP number one in February of 2018, overtaking Andre Agassi. The most recent stint for Federer came later in 2018, for just one week, from 18th to 24th June.