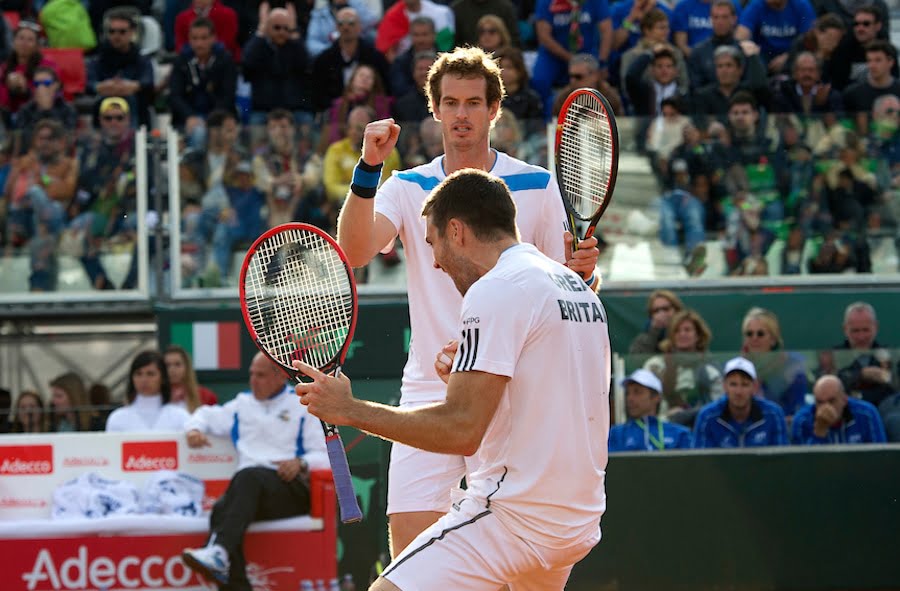 Exclusive interview with Todd Woodbridge: "Modern coaches don't think it's necessary"
With many of the world's leading men and women rarely playing anything but singles, doubles is struggling to maintain its profile. Todd Woodbridge, the most prolific men's doubles champion in Wimbledon history, tells Paul Newman what the singles players are missing
Perhaps it should have been no surprise that Roger Federer was so fresh and full of running after securing his record-breaking eighth Wimbledon title last summer that he looked capable of jogging all the way back home to Switzerland. The then 35-year-old had not conceded any sets in his seven matches, had spent a total of only 11 hours and 37 minutes on court and had played just 196 games over the fortnight.
Compare that with the statistics of some past champions. The record for the most games played by a man at Wimbledon is held by Rod Laver, who in 1959, when he finished runner-up in the singles and men's doubles and won the mixed event, played a total of 368 games. Even his tally is dwarfed by that of Martina Navratilova, who played 436 games in 1985, when she won the women's singles and mixed doubles and was runner-up in the women's doubles.
Until the 1960s many leading players thought nothing of entering singles, doubles and mixed at the Grand Slam events. In 2017, however, only one man played in the main draw in all three competitions at Wimbledon; Britain's Brydan Klein, who lost all three of his matches, was awarded a wild card into each event. Nine women played in all three, including Heather Watson, Laura Robson and Naomi Broady.
The profile of doubles is clearly not what it used to be. The main show courts at the biggest tournaments rarely stage doubles matches before the final weekend, while Wimbledon is the only one of the four Grand Slam events where men's doubles are still played over the best of five sets.
There can be no denying, nevertheless, that doubles remains hugely popular with many tennis spectators, especially club players, most of whom play more doubles than singles. Doubles still plays a big part in the Davis Cup and Fed Cup – not to mention the Laver Cup – and is always popular with the Wimbledon crowd. Last year's men's doubles final was one of the highlights of the tournament, Lukasz Kubot and Marcelo Melo beating Oliver Marach and Mate Pavic 5-7 7-5 7-6(2) 3-6 13-11 on Centre Court after more than four and a half hours.
Todd Woodbridge, who won a record nine Wimbledon men's doubles titles, is among those who regret the fact that many of today's singles players all but ignore doubles, even away from Grand Slam competition. The 44-year-old Australian, who was also a top 20 singles player, believes that playing doubles should be a part of any young player's development.
"I would love to see more coaches of younger players not encouraging but making their players play more doubles," Woodbridge told tennishead. "If the coach can put his players in parts of the court they don't like, like the forecourt, they can teach them how to volley, how to create spaces. A lot of the modern coaches today don't think that's necessary and I think that's where we see major holes in some of their students' games."
Woodbridge, who won six of his Wimbledon titles with Mark Woodforde and three with Jonas Bjorkman, has seen how playing doubles has helped the careers of many Australians in particular. "Even in my own career doubles came first but I had a solid singles career as well," he said. "Sam Stosur won doubles majors before she went on to enjoy lots of success in singles.
"Look at young Alex de Minaur. He won the Australian Open junior doubles last year and you can see what he's learned in doubles in the craft of his game. The same's true of Nick Kyrgios, who won two Wimbledon junior doubles titles.
"It's more of an Australian thing to make our players do that, but I always think of John McEnroe, who used to say: 'I don't like practising. I'd rather go and play a match.'
"There's no better way to put yourself under pressure for an hour and a half than to go and play doubles. That must be better than spending three hours just out there whacking balls."
Woodbridge is pleased that Wimbledon still make some efforts to showcase doubles and likes the fact that the All England Club have stuck with best-of-five-sets for men's doubles. He believes the longer format helps the better players. Of the 81 men's doubles matches he played at Wimbledon, 30 went to four or five sets.
"I knew that I could find a way to win over a longer period of time because I had a better skill set and I could create things or work it out," Woodbridge said. "In a best-of-three-sets you sometimes just run out of time. Whenever it rained early on at Wimbledon and they talked about changing the doubles matches to best-of-three-sets I always used to think: 'This is danger.' There were opponents who I knew were not as good as us, but sometimes you just need time.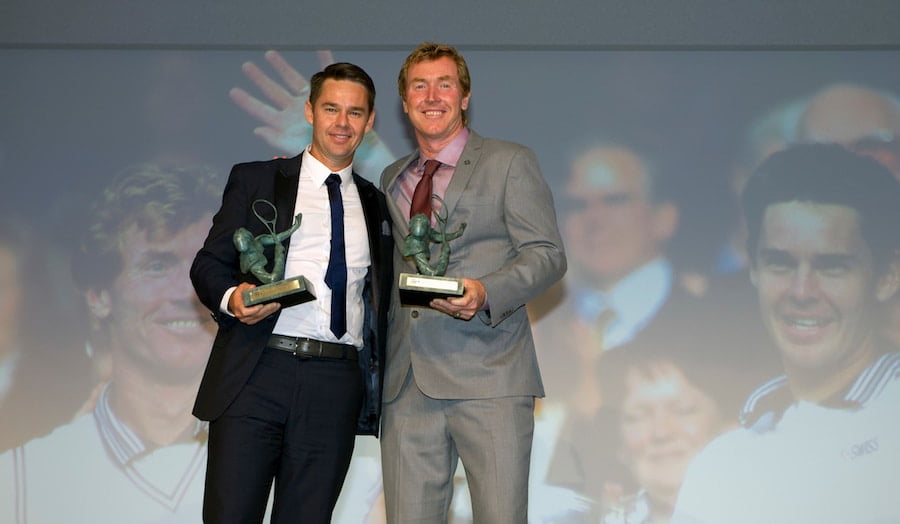 "The margins can be very fine in doubles and sometimes you don't have a chance for two sets because somebody is serving bombs at you. You just have to hold on until you get your chance."
One sign of the declining profile of doubles is prize money. While Federer and Garbine Muguruza earned £2.2m as singles champions at Wimbledon last year, the men's and women's doubles champions (Kubot and Melo plus Ekaterina Makarova and Elena Vesnina) took home £200,000 each.
The margin has widened significantly over the years. In 1968 (the first year of open tennis) the Wimbledon men's singles champion won £2,000 and the men's doubles champions won £400 each, while as recently as 2001 the figures were £500,000 and £102,500.
Pay for mixed doubles has risen even more slowly. Jamie Murray and Martina Hingis earned £50,000 each as last year's Wimbledon mixed doubles champions, which was an increase of only £5,000 on what the winners earned in 2004 (compared with an increase for singles champions of £1.6m over the same period).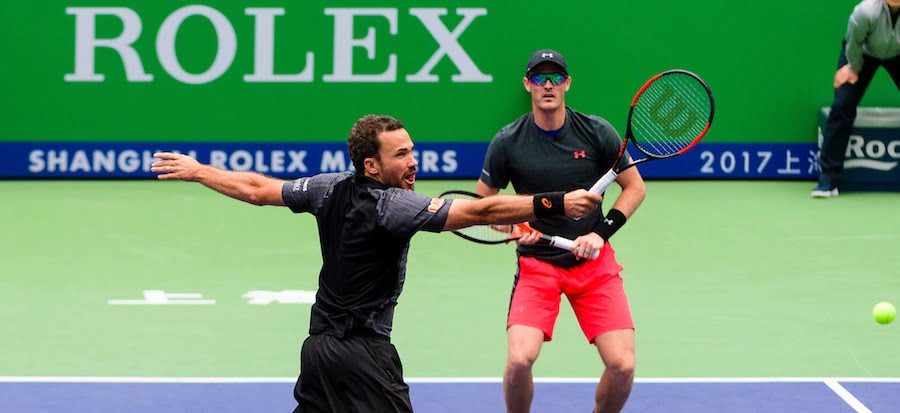 Bruno Soares, Murray's doubles partner, says that on the ATP tour 80 per cent of prize money goes to singles players and 20 per cent to doubles. "I think the average at the Grand Slams is 88 per cent to 12 per cent," Soares said. "The singles players are making way more than us, which I think they should, but I think 88 per cent is way too much."
Woodbridge, perhaps surprisingly, does not agree. "Doubles for me is like the warm-up or the back-up for a concert," he said. "Everybody throughout time – me included – has wanted to be a singles champion. I think the percentages are probably right at the moment.
"My Dad had a great saying to me when I was a kid growing up and starting to make a little money in tennis. He said: 'Just remember: singles is your bread-and-butter and doubles is your cream.' I always remember that.
"At the end of the day there are probably only about 10 or 20 guys and girls who can go out and make a living out of doubles only. There are so many players that need the extra cream to make their living and to finish their career financially in good stead."
Look ahead to 2019 with our guide to every tournament on the ATP Tour, the WTA Tour and the ITF Tour
If you can't visit the tournaments you love then do the next best thing and read our guide on how to watch all the ATP Tour matches on television in 2019
To read more amazing articles like this you can explore Tennishead magazine here or you can subscribe for free to our email newsletter here