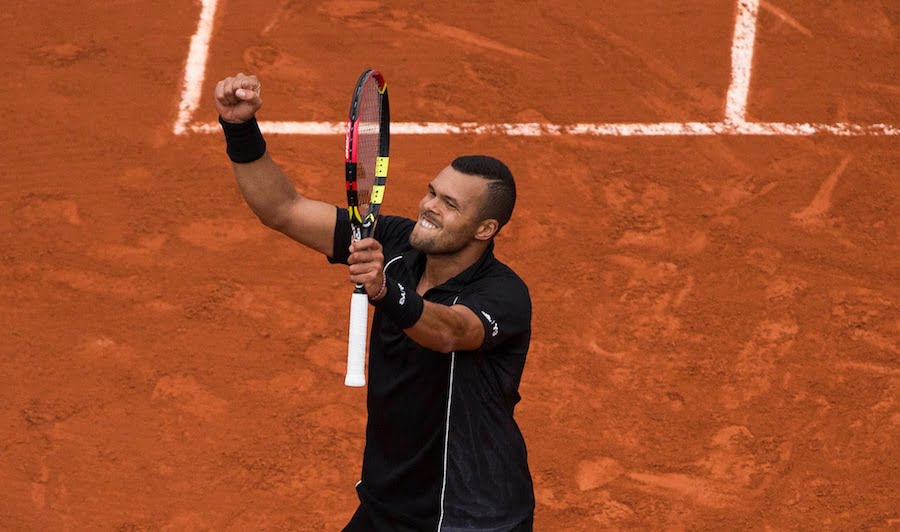 These men are dangerous! The 6 players no-one wants to face in the first round at Roland Garros
Clay is a unique surface to play tennis on and some players games are more suited than others to the red dirt. Which makes the first round draw at the French Open probably the most fascinating of the year. Here tennishead highlights the 6 players no-one wants to face
You can be in the form of your life and looking forward to a deep run at a Grand Slam until 7pm today when the dreaded draw is made for the first round at the 2019 French Open and your hopes and dreams come crashing down!
With 32 players being seeded in the men's singles at a Grand Slam it means there are 96 other players that could be placed anywhere in the draw and of those 96 there are guaranteed to be some clay court specialists, in form players or just Nick Kyrgios!
The 6 most dangerous unseeded players at the 2019 French Open are:
Laslo Djere
World ranking: 34
Win percentage on clay: 60.4%
2018 French Open: Lost first round to Martin Clizan
French Open best: 1st round 2016, 2018
Why?
Firstly, he will be the highest ranked player in the draw that isn't seeded. Therefore, according to the rankings he is the most dangerous unseeded player. Thats a fact. But Djere isn't just some huge serving hard court specialist who falls over on clay and never wins a match. He's Serbian which means he grew up playing on clay. This season he's already beaten Juan Martin del Potro on clay and made the semi finals of the Hungarian Open and the Last 16 of Madrid
Frances Tiafoe
World ranking: 35
Win percentage on clay: 38.5%
2018 French Open: Lost first round to Sam Querrey
French Open best: 1st round 2015, 2017, 2018
Why?
This young American will be the second highest ranked player not to be seeded in this years French Open men's singles draw which technically means he's the second best player that a seed could face. But he's also shown some form on clay in this his breakout year on the ATP Tour. He's beaten some great players on clay including Kohlschreiber and Nishioka and made the quarter finals a clay court tournament in Estoril and the Last 16 of Madrid
Nick Kyrgios
World ranking: 36
Win percentage on clay: 54.3%
2018 French Open: did not play
French Open best: 3rd round 2015, 2016
Why?
Because he's Nick Kyrgios that's why! In all seriousness, on his day we all know he can beat anyone. Ok, he's recently stated that he hates clay and his attitude during this year's clay court swing hasn't been great. But Kyrgios has the ability to really turn on the style if he puts his mind to it. He just might wake up in Paris on Monday morning thinking that he feels good and fancies giving the French crowd something to cheer about rather than jeer about. This year he's beaten Daniil Medvedev on the red dirt so he knows how to win, but can he do it in Paris?
Cristian Garin
World ranking: 37
Win percentage on clay: 67.5%
2018 French Open: Lost in 1st round of qualifying to Rogerio Dutra Silva
French Open best: 1st round qualifying 2015, 2017, 2018
Why?
You may not have heard of him but we are pretty sure that, if he gets a kind draw, a lot more people will be talking about this 22 year old Chilean after Roland Garros. He's been flying up the rankings this year since winning in Houston and Germany on clay and losing in the final in Brasil on clay. His win percentage on the red stuff is right up there with the best as well. Keep a close eye on this one.
Jan-Lennard Struff
World ranking: 44
Win percentage on clay: 44.7%
2018 French Open: Lost 2nd round to Steve Johnson
French Open best: 2nd round 2014, 2018
Why?
Having beaten Goffin and then Tsitsipas on clay in Barcelona this huge hitting German's confidence is sky high. He has the big game to upset anyone if he can sustain the quality for long enough and the predicted fast conditions in Paris will really help him. He beat Dimitrov then Cilic in Italy and if he continues in this form then no-one will want to meet him in the first round in Paris.
Jo-Wilfried Tsonga
World ranking: 85
Win percentage on clay: 64.4%
2018 French Open: Did not play
French Open best: Semi finals 2013, 2015
Why?
Could this be his last shot at the French Open? Always a crowd favourite this two time semi-finalist is as patriotic as most French tennis players and the sight of the crowds in Roland Garros will no doubt spur him on to a few more notable wins. His recent form on clay is promising with a semi final in Morocco, quarter final in Bordeaux and he's through to a quarter final in Lyon.
Any French player that qualifies!
Why?
This is their home tournament and any Frenchman who's won 3 matches in qualifying to make it to the first round proper will be full of confidence and seeing the ball like the proverbial beach ball.
To follow the action at the French Open check out our guide to the tournament or keep visiting our news section for daily updates on all the action at the 2019 French Open. If you want to watch the French Open on TV then follow our advice here