The next generation score stunning success on day 4 at the Australian Open 2019: Men's singles results & news including Djokovic and Zverev
Day four of the 2019 Australian Open men's singles should go down in history as the 'Day of the Next Gen' as we witnessed an astounding 12 victories for players who were younger than their opponents!
Djokovic, Zverev, Raonic, Nishikori, Coric and Fognini were just some of the big names to catapult themselves into Round 4 of the men's singles at the 2019 Australian Open.
Let's start with the big guns, where we saw No. 1 seed and outright favourite Novak Djokovic cruise past his old sparring partner Jo Wilfred Tsonga with an accomplished and professional 3 set display. We are sticking with Novak as our pre-tournament favourite and on this form who's going to beat him?
Maybe it's time for Zverev to go long in a Grand Slam and on current form that's a distinct possibility. But today he took 5 sets to overcome French journeyman Jeremy Chardy and one has to start comparing the energy he must have burned compared to Djokovic, Federer and Nadal who haven't lost a set between them yet!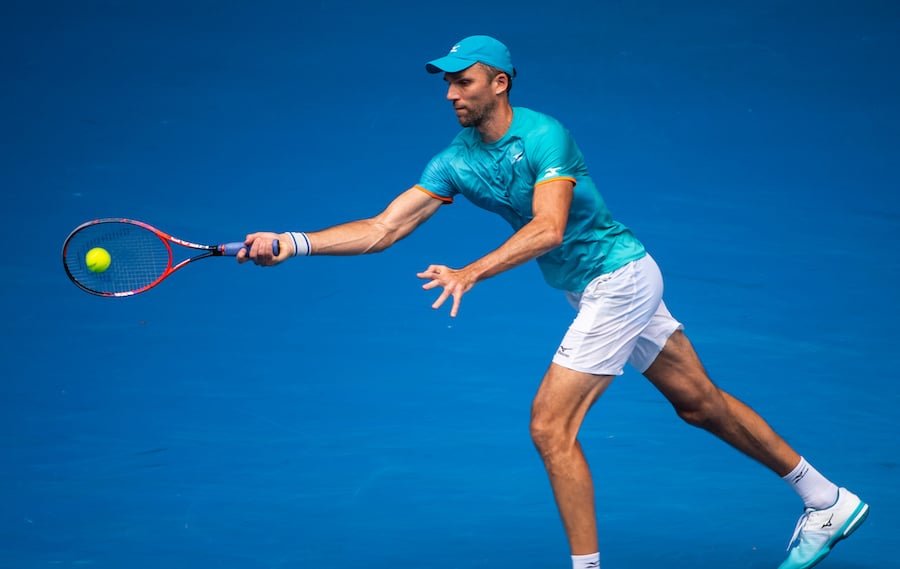 Kei Nishikori went the distance with 'old man' Ivo Karlovic but this wasn't really a surprise as breaking Karlovic's gigantic serve is something that only the greatest returners can do regularly.
Milos Raonic is looking like he's back to his form of a few years ago which saw him touted as a potential World No.1. Today he saw off past Champion Stan Wawrinka in 4 sets. Every set went to a tie break which only highlights the disparity between Raonic's serving prowess and his lack of strength when it comes to returning. His forehand grip and huge swings are never going to make him a great returner but if he can carry on delivering 'bombs out of a tree' on serve then not many players will be breaking him.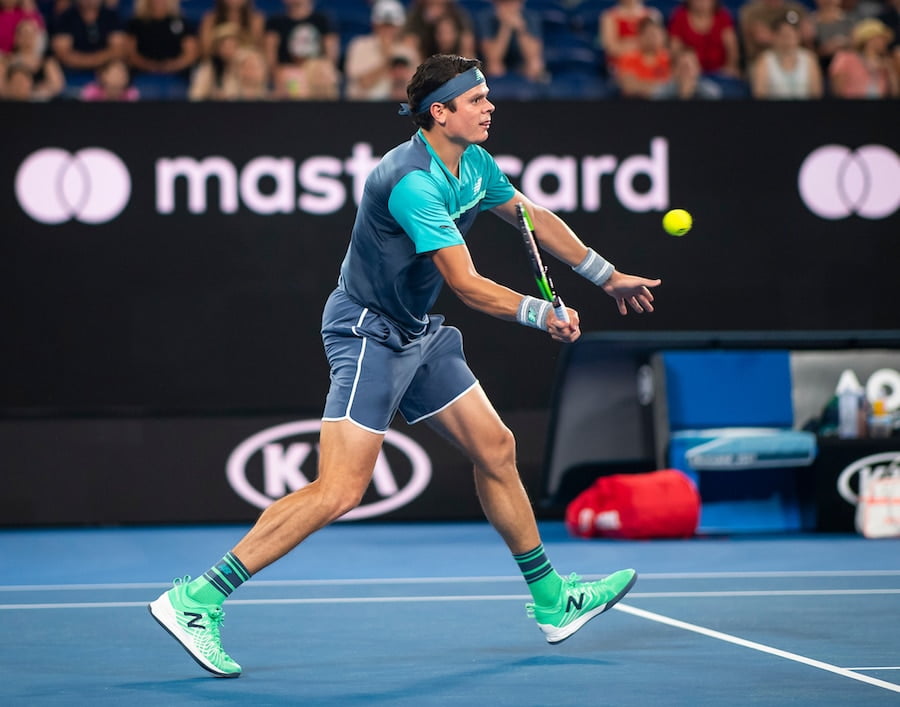 The 'Next Gen' superstar trio of Dennis Shapavalov, Borna Coric and Daniil Medvedev all strolled through to the next round without losing a set against tough, grizzled opponents. The future of men's tennis is bright!
Here is the full list of results from the matches played in the second round of the Australian Open men's singles on Day 4 of the 2019 Grand Slam:
2nd Round – Rod Laver Arena
4:01 hrs
S. Wawrinka
7 (7) 6 (6) 6 (11) 6 (5)
6 (4) 7 (8) 7 (13) 7 (7)
M. Raonic (16)
2nd Round – Rod Laver Arena
2:04 hrs
N. Djokovic (1)
6 7 6
3 5 4
J. Tsonga (WC)
2nd Round – Margaret Court Arena
3:48 hrs
I. Karlovic
3 6 (6) 7 7 6 (7)
6 7 (8) 5 5 7 (10)
K. Nishikori (8)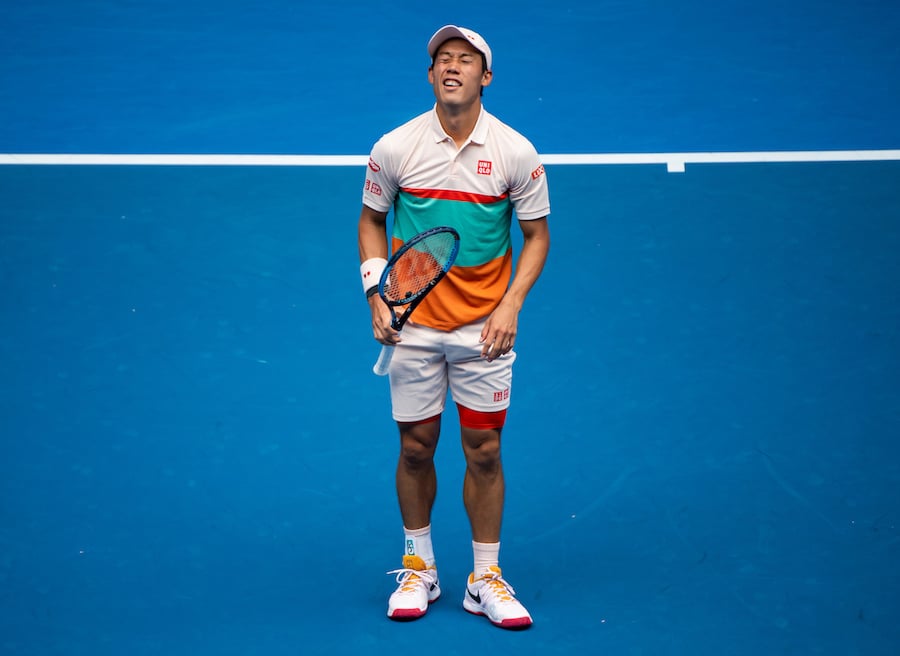 2nd Round – Margaret Court Arena
3:46 hrs
A. Zverev (4)
7 (7) 6 5 6 (6) 6
6 (5) 4 7 7 (8) 1
J. Chardy
2nd Round – Melbourne Arena
2:13 hrs
H. Chung (24)
2 6 2 4
6 1 6 6
P. Herbert
2nd Round – Melbourne Arena
1:44 hrs
A. Popyrin (WC)
7 6 2
5 4 0
D. Thiem (7) RET
2nd Round – 1573 Arena
2:23 hrs
F. Fognini (12)
7 (7) 6 7 (7)
6 (3) 3 6 (5)
L. Mayer
2nd Round – 1573 Arena
2:08 hrs
T. Daniel
3 6 (2) 3
6 7 (7) 6
D. Shapovalov (25)
2nd Round – Court 3
2:16 hrs
B. Coric (11)
6 6 6
4 3 4
M. Fucsovics
2nd Round – Court 3
4:04 hrs
A. Bolt (WC)
2 6 4 7 (10) 6
6 4 6 6 (8) 4
G. Simon (29)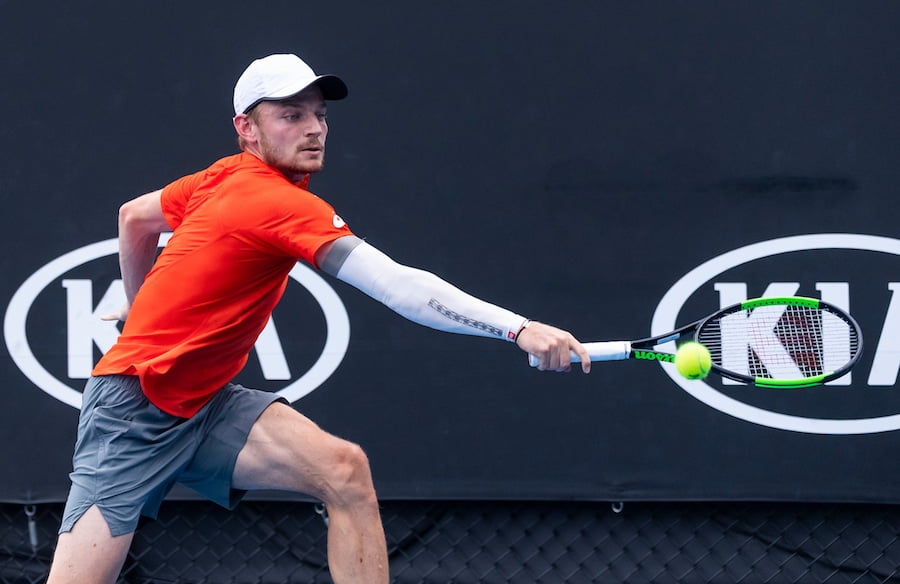 2nd Round – Court 7
2:42 hrs
D. Goffin (21)
5 7 6 6
7 5 2 4
M. Copil
2nd Round – Court 8
4:18 hrs
P. Kohlschreiber (32)
5 6 6 (4) 7 4
7 4 7 (7) 5 6
J. Sousa
2nd Round – Court 8
1:31 hrs
R. Harrison
3 3 3
6 6 6
D. Medvedev (15)
2nd Round – Court 13
2:16 hrs
I. Ivashka
2 3 6 (7)
6 6 7 (9)
P. Carreno Busta (23)
2nd Round – Court 13
3:22
L. Pouille (28)
7 (10) 7 (10) 5 6
6 (8) 6 (8) 7 4
M. Marterer
2nd Round – Court 20
2:52 hrs
E. Donskoy
4 6 (8) 6 (2)
6 7 (10) 7 (7)
F. Krajinovic
Look ahead to the tennis year with our guide to every tournament on the ATP Tour, the WTA Tour and the ITF Tour
If you can't visit the tournaments you love then do the next best thing and read our guide on how to watch all the ATP Tour matches on television in 2019
To read more amazing articles like this you can explore Tennishead magazine here or you can subscribe for free to our email newsletter here