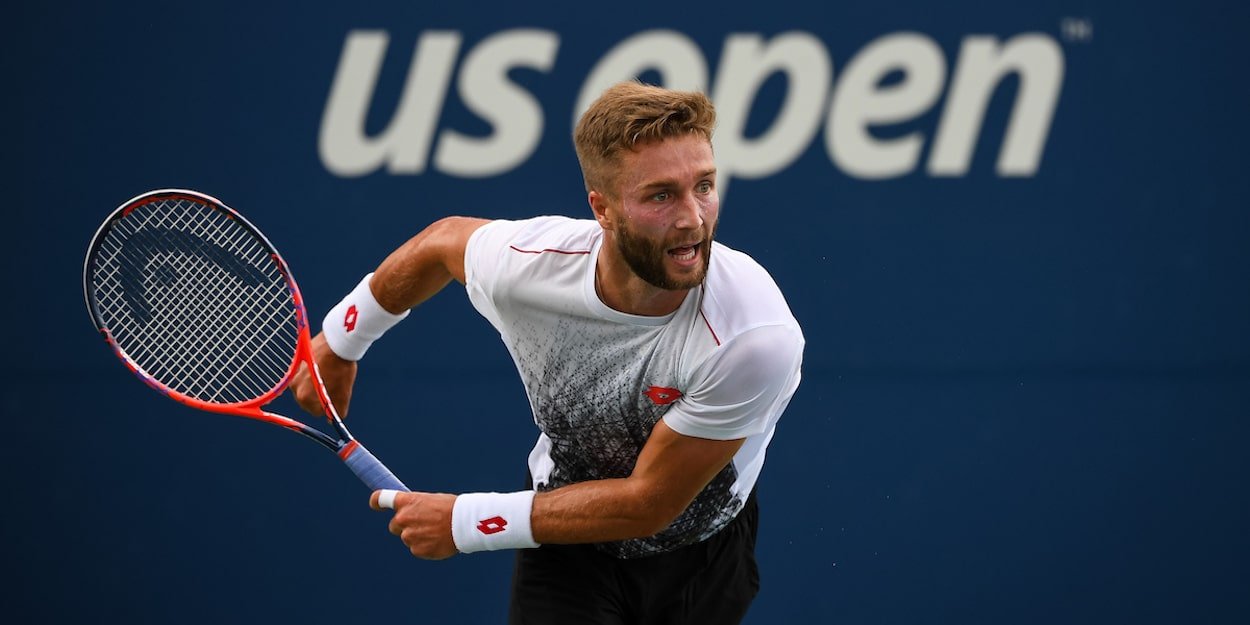 Experienced coach David Sammel praises ATP changes, "Hats off to the ATP and ITF for recognising their mistakes"
As a coach to a number of ATP and WTA players, Head of the Bath Tennis Academy and founder of 'Mindset College' David Sammel knows better than most the devastating impact of the recent ITF rulings but now he says that "Changes to the rankings system brought in at the start of this year have prevented many players being pushed out of the sport"
The  2019 season ended better than it began for those players competing beneath tour level . There were massive changes to both the International Tennis Federation circuit and the Challenger tour and I was right in the thick of it. Several of our players at the TeamBath Academy were involved at Futures level, while Liam Broady and Samantha Murray danced between the two.
I have to give a lot of credit to the powers controlling world tennis for quickly recognising that, despite all the good intentions, the new system introduced at the start of the year was not working. In particular, having two ranking systems – new ITF rankings were introduced alongside the traditional ATP and WTA rankings – was not only confusing but put good players straddling both circuits at a distinct disadvantage.
**Sorry to interrupt but we wanted to inform you that the latest 164 page, print issue of tennishead magazine is now FREE for everyone to order (It normally costs $25/£12). There is a small shipping cost but we'll deliver anywhere in the world. Or you can order a copy for yourself and a free copy for a friend.**
Liam, for example, was ranked around No 330 on the ATP rankings at the time but below 800 on the new ITF system.  Although he was able to get into a few ATP Challengers, in order to build an ITF ranking he would have had to start from scratch.  Even if he had played well it would have taken him about three months to build an ITF ranking to enable him to rejoin the Challenger tour. The problem was that if he spent time building an ITF ranking his ATP ranking would at the same time have been going south. Essentially players ranked between 300 and 500 were being severely punished for plying their trade on the Challenger tour.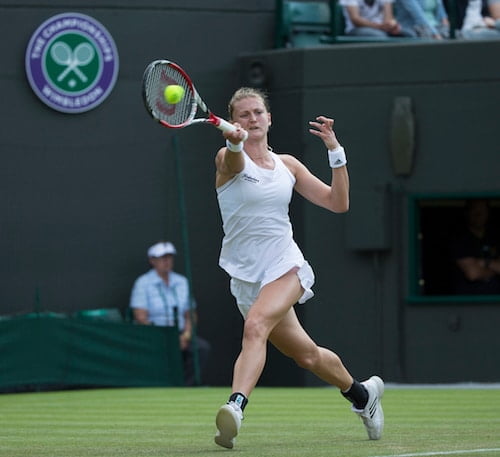 Thankfully Liam qualified and made the final of a Challenger in Mexico which took him back inside the top 300 on the ATP list. This opened the Challenger route for him again, so he escaped having to go and build his ITF ranking.
In August the ATP sensibly agreed with the ITF to again offer reasonable ATP points for the Futures circuit. It is a strong indication of how faulty the system was that such massive organisations reversed their decisions within just a few months. I'm grateful that stubbornness did not prevail, because a lot of good tennis players would have been pushed out of the sport had it continued.
It remains to be seen whether the ITF will carry on with their separate ranking system, which is now effectively a second way of sorting out entries and actually a good solution for entries for players unranked in the ATP or WTA lists. Players are accepted into tournaments firstly on their ATP or WTA rankings and then through their ITF ranking.  As a measure for pro tennis players, however, the ITF ranking list is now defunct.
The Challengers were expanded from a 32-draw size to a 48-draw with only four qualifying spots and the top 16 seeds getting a bye in the first round. This has definitely changed the dynamics of a week for players who start on Monday or Tuesday, because they have only one day off during the week, whereas the seeded players have the advantage of one match fewer and two days off in the week.
The ATP are now offering accommodation for players in the main draw to help with costs, but it is my belief that they need to go back to 32 draws so that the prize money again reflects the level of the player. The ranking points system in Challengers also needs to be looked at, because you can beat two players ranked inside the world's top 300 to reach the last 16 but  earn only five points for it. That deserves better reward.
Liam and Sam have both progressed well in 2019 and will feature in the Australian Open qualifiers as long as they can stay injury-free. Sam's is an incredible story. In 2013 she was ranked No 160 in the world and played Maria Sharapova on Court One at Wimbledon, but then had to undergo wrist surgery. That led to several other injuries which prevented her from playing a full schedule for four years.
This year, however, she won the second Challenger title of her career in Chiswick and continued that good form, taking her world ranking from No 553 to No 220. Few people deserve the success as much as Sam does. She lost in three sets in the final round of qualifying for Wimbledon, but her results there restored her self-belief. Grass is a fantastic surface for her and 2020 could be her breakthrough year. My colleague Ian MacDonald has done a fantastic job helping Sam and all the support staff at TeamBath deserve great credit.
Liam, meanwhile, has progressed steadily in 2019 and we are aiming for the top 150 in 2020. At 25 he is entering his prime. A long journey like his is normal for most players today. It is important for each player to run his or her own race and not get dragged into the comparison game.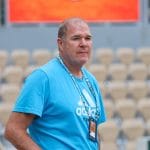 David Sammel is an ATP Tour coach and head of the Bath Academy.
He is also the founder of Mindset College and the author of the best-selling book, "Locker Room Power", which is available worldwide in paperback and digitally on Amazon