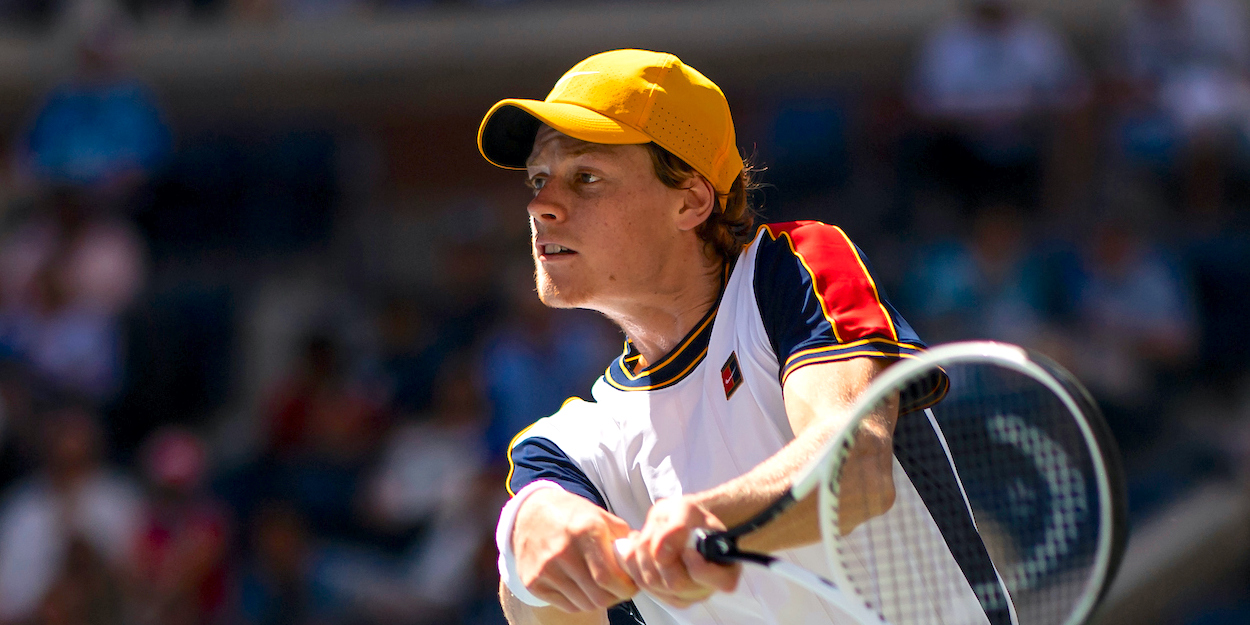 'Tennis needs you' – Jannik Sinner praises fan favourite Gael Monfils
Jannik Sinner successfully defended his maiden ATP title against the veteran showman, and made sure to show him respect in doing so.
The 20-year-old Italian claimed his first ATP title at the Sofia Open in 2020. Now, Sinner becomes the first player to be two-time champion at the Bulgarian event by defending that title.
The world number 14 came through his four matches as the top seed without dropping a set. He even dropped the fewest games in his final against Monfils, winning out 6-3, 6-4.
"First of all Gael, great week [for you]," Sinner began in his trophy acceptance speech. "[You were] unlucky in some moments today. But, we had some great fights, great matches. Obviously congrats to you and your team.
"Tennis needs you, it really needs you. So, thanks for staying here in tough moments, like this, without crowds. I know you don't like that. But, hopefully soon everything is going to be normal. So, good luck to you."
The title is Sinner's third this year following the Great Ocean Road Open in February (ATP 250) and Washington Open in August (ATP 500). Added to his first title in Sofia last year, the Next Gen talent now has four tour titles under his belt.
On Monfils, the Frenchman has always been admired and respected by fans and fellow players alike during his 17 years on the ATP tour. The final in Sofia marked his 32nd appearance in a tournament final on tour, 10 of those resulting in titles.
The final appearance also meant that Monfils has now reached at least one event final every year since 2005, a 17-year streak bettered only by Rafael Nadal (2004-2021) among active players.