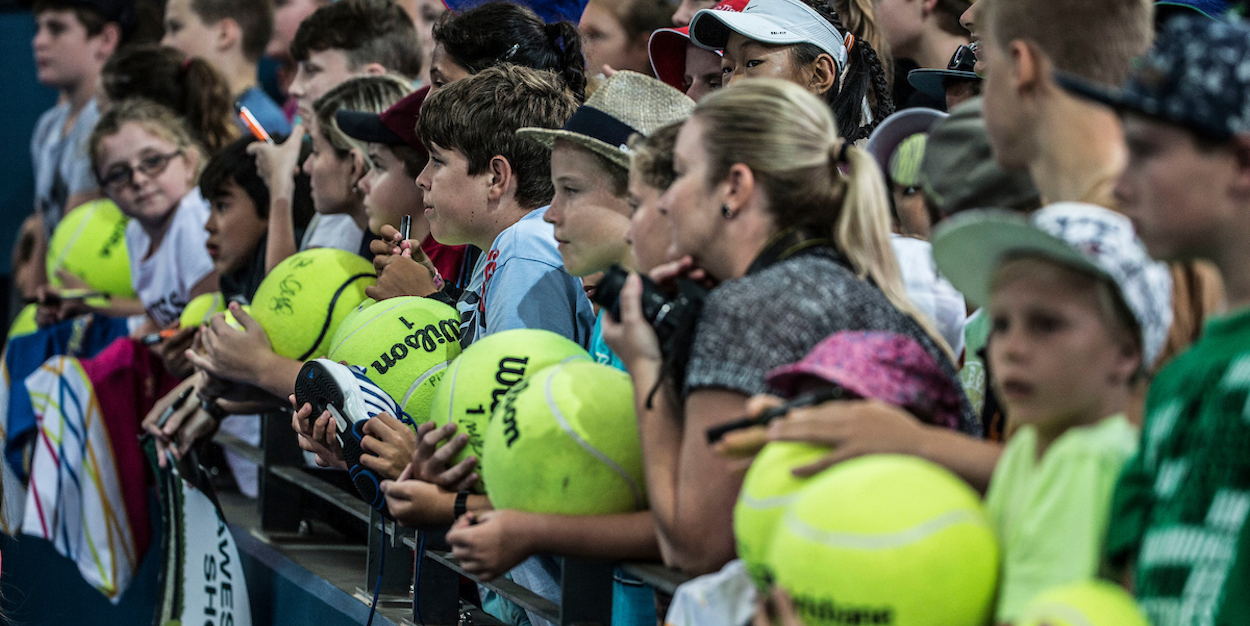 Sutton Tennis Academy
It is an LTA affiliated Performance Centre, offering a variety of flexible training programmes for many players including professional full time and junior players. It also offers Advanced Apprenticeship in Sporting Excellence (AASE) programmes.
With increasing numbers of top level pro players and coaches opening academies in Europe, it is possible to overlook an academy in the UK that offers players of many levels an opportunity to develop their talent. Since Sutton Tennis Academy opened its doors over twenty years ago, the facility has been part of the tennis journey of some of Britain's best players, as well as a workplace for some of Britain's burgeoning army of successful coaches, physios, and strength and conditioning professionals.
Sutton Tennis Academy offers a range of services to support players' individual requirements. Services include physiotherapy, sports psychology, player and athlete support, nutritional advice, personal training, UK and US university preparation, player/parent advice and a travelling coach service.
Owner Keith Sohl and son James, who is the General Manager, have built a team who offer quality tennis development and training to a wide variety of players. It is possible to train at STA for two days, two months or 12 years. The coaching team is passionate about the journeys of their players – be it a player like 20-year-old Japanese born Lily Miyazaki (WTA career high 695) who trained at Sutton from the age of nine to 18, or Lawrence Perrin, who will shortly leave the academy for university in the USA having completed 10 years at the academy. Perrin started at Sutton aged eight, became a national U18 player and ITF ranked. Between five and 10 players each year leave the academy to take up American university scholarships.
Head coach Shaun Malcolm was a junior national player and spent four years training as part of the Scottish national squad under Judy Murray. Following the successful completion of a Sports Science degree at Loughborough University and a Masters degree in sports psychology, Shaun has been at Sutton in a coaching capacity for 10 years. He oversees the 15 full and part time coaches as well as the sports psychology and strength and conditioning coaches that form part of the additional 10-strong team who help with the player development.
"One of my philosophies at the start was to put the players mental attitude at the forefront of what we do," says Shaun, who works closely with his team to develop the player skills that are core to the sport of tennis. "From there technical, tactical and physical improvements can be made." Lerissa Graham is the academy's Head of Sports Psychology.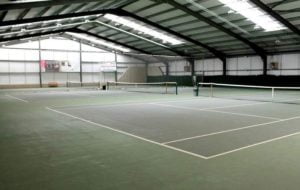 Newly appointed Tennis Manager Mhari Neish also heralds from north of the border. Mhari was a performance player at STA. "We are very successful, and I am excited to be a part of that team," said Mhari, who trained at Sutton between 2002 and 2004 with a 15-strong group of girls. This was also at the time Tennis Australia used Sutton as their European training base, between 2002 and 2008. Casey Dellacqua, Sam Stosur Chris Guccione and Paul Hanley spent time on the courts alongside Mahri.
Mhari's first trainer when she player a Sutton was Matt Little, now strength and conditioning coach to world No.2 Andy Murray. Other names in British tennis who have a Sutton Tennis connection are Johanna Konta (now British No. 1 and World No.18) who trained at Sutton for a year early in her career. Davis Cup winner Dom Inglot (and current doubles world No.32) trained at Sutton for four years.
Keith Sohl points out that the Academy has connections to three others successful British Davis Cup squad members– Nick Weal was both a player and coach for seven years, Mark Bender set up the physiotherapy practice and Little was a fitness instructor and personal trainer at STA. Another British coach and former regular at STA is Iain Hughes who, alongside Justine Henin now coaches Top 20 player, Ukrainian Elina Svitolina.
Players combine their education at nearby Cheam High School and youngsters and older performance players all train together as a team. "We want to try to create opportunities for as many players as possible – to lift the standard," explains Head of Performance Jamie Feaver, 29, who reached No.650 in the ATP rankings. "I have enjoyed the team environment where whether you are younger or older we train together – it is an individual sport created in a healthy team environment."
Training programmes can be tailored for individual players, and it costs about £6,500 a year to train at Sutton Tennis Academy. If you are a player or a parent looking for a convenient UK base, you may want to tap into the passionate team in Sutton.
Look ahead to the tennis year with our guide to every tournament on the ATP Tour, the WTA Tour and the ITF Tour
If you can't visit the tournaments you love then do the next best thing and read our guide on how to watch all the ATP Tour matches on television in 2019
To read more amazing articles like this you can explore Tennishead magazine here or you can subscribe for free to our email newsletter here