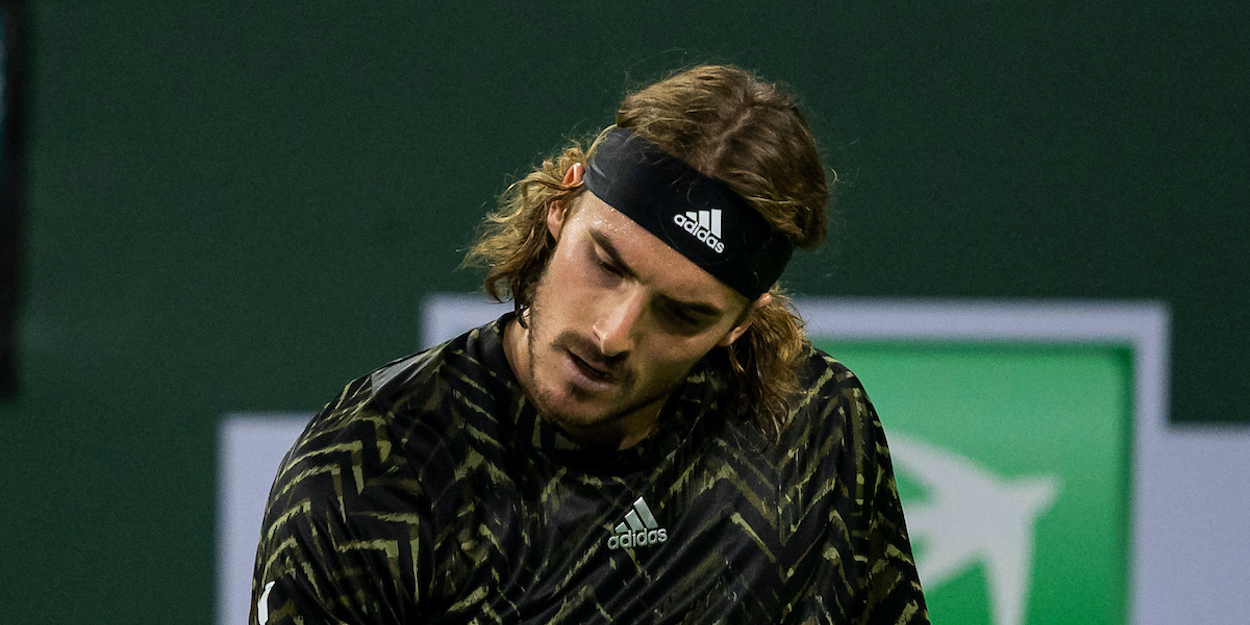 Stefanos Tsitsipas suffers unwanted career first with Paris Masters exit
Stefanos Tsitsipas crashed out in the second round of the final Masters event of the season due to unfortunate circumstances. 
The Greek came into the Paris Masters leading the tour with 55 match wins in 2021.
He faced Alexei Popyrin in his first match in the French capital after receiving a first round bye as the third seed.
However, down 4-2 to the Australian, Tsitsipas appeared to suffer a right arm injury before making the tough decision to retire from the match.
In fact, it is the first time in his career that Tsitsipas has not finished a match. He previously played 281 matches without doing so.
"I haven't retired once in my life," Tsitsipas told the ATP tour. "[But], it was something that I had to do today.
"I'm trying to be cautious for the next tournament, which is the most important one for me. I have had an issue [with my arm] for quite a while now."
Tsitsipas has qualified to play his third ATP Finals, held this year in Turin. The 23-year-old won the event in 2019 and will be resting to make sure he can put his best foot forward in Italy.
"It has gotten bigger in the past couple of weeks," Tsitsipas added on his arm.
"So I'm just trying to protect it. I felt the pain playing in the match, and I just don't want it to get worse.
"It's not easy to just stop, especially when you have important tournaments like this one here that I really wanted to do well [in].
"It hurts a lot not to be able to play at the level that I'm expected to play, and I'm expecting myself to play.
"I'm going to have treatment. I'm going to try and have the best people treat me and give me the best advice. [I'll do] anything possible to recover and be 100 per cent again."
As a result of this outcome, Popyrin will next face compatriot James Duckworth for a place in the quarter-finals.