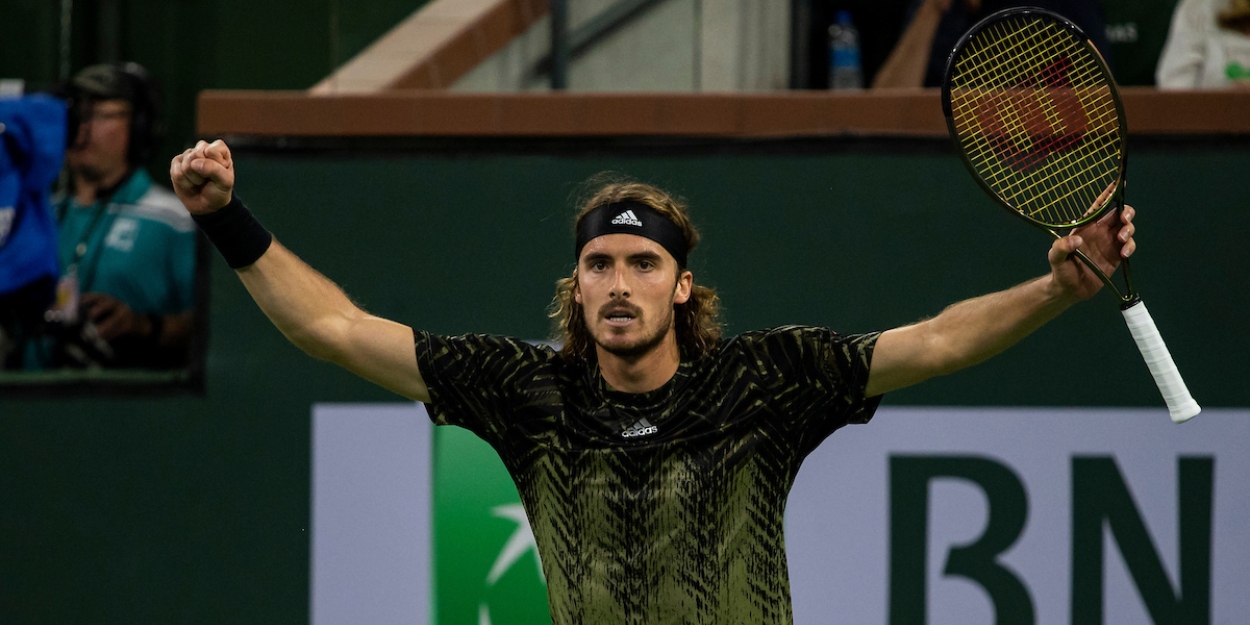 Stefanos Tsitsipas insists Novak Djokovic is currently the 'only big player'
World number three Stefanos Tsitsipas believes that Novak Djokovic is the "best in the world" and the "only big player" currently competing.
Tsitsipas last met the World number one in the final of the French Open. Djokovic won 6-7 (6-8) 2-6 6-3 6-2 6-4, coming from two sets down to win.
With The Big Three ageing and their careers seemingly reaching their later stages, Tsitsipas hailed Djokovic, saying "there is currently only one big player: Novak Djokovic. He's still the best in the world."
Nadal's and Federer's seasons were curtailed due to injury with both being ruled out for half of the season. Federer underwent knee surgery in 2019 but suffered a set-back in July whilst Nadal has been sidelined since August with a foot injury. Nadal is only now nearing a return as he hopes to play in the Abu Dhabi exhibition in the close season.
When asked who he thinks the next big three will be, Tsitsipas said "Daniil Medvedev, Alexander Zverev, and I get right behind it. We can become the next big three. I firmly believe in it."
The Greek was also asked about how long 34-year-old Djokovic could remain at the top, especially considering his age.
Tsitsipas replied, "nobody knows. I still have a lot of confidence in him. Who would have thought that Roger Federer would still play at 40? Not me. But I am sure that he will make a comeback again."
Tsitsipas recently retired from a match for the first time in his career at the Rolex Paris Masters, going 281 matches without doing so. The Greek number one took the decision to retire after suffering an elbow injury in his round of 32 match against Vasek Pospisil. However, Tsitsipas' withdrawal seems to be precautionary as he looks ahead to the ATP Finals.
Both Tsitsipas and Djokovic have qualified for the ATP Finals in Turin, the final competitive tournament of the season.