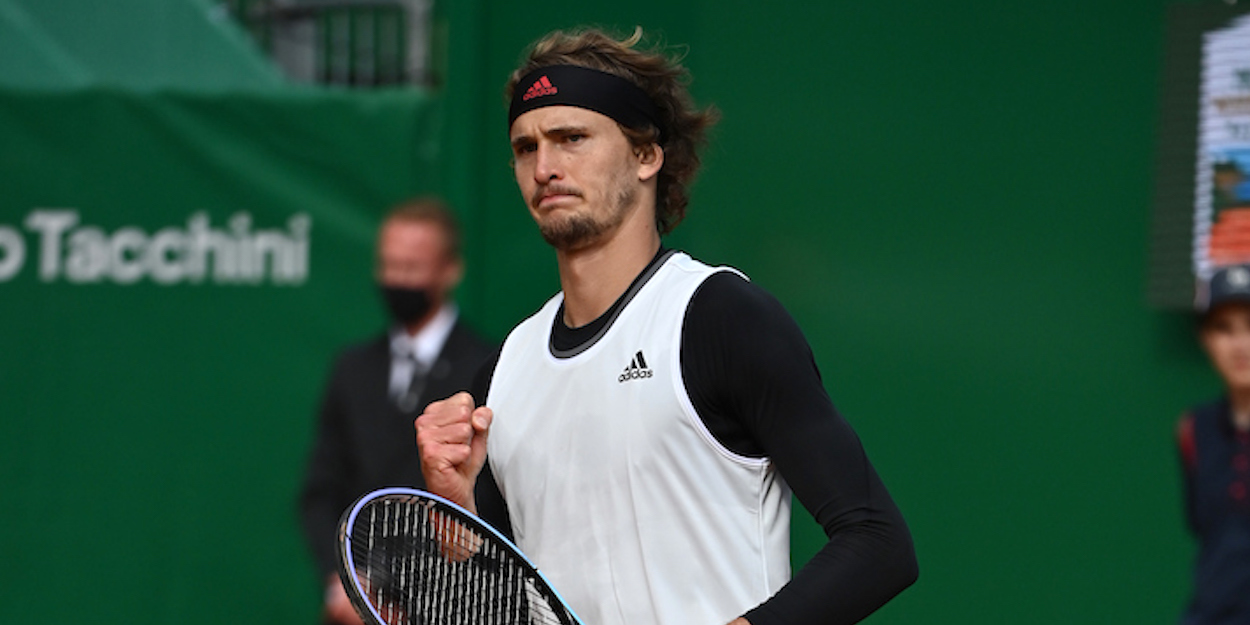 'Singles, doubles and mixed is not a problem,' Zverev is all in for the Olympics
Alexander Zverev is committed to representing Germany at the Tokyo Olympics this summer, and in more than just singles.
Alexander Zverev is enthusiastic about competing at the Tokyo Olympics and would cherish the opportunity to represent Germany.
"I expect they will be held," Zverev told Die Welt when asked about uncertainty surrounding the Tokyo Olympics. "I am not a politician, as I have already said.
"If the Olympics take place, I will play too, unless I needs to quarantine for four weeks and can't get out of my room. If so, it would be hard to keep fit."
A 19-year-old Alexander Zverev did not take part in the Rio 2016 Olympics, despite being ranked No. 24 in the world the week prior to the Olympic men's singles.
Hence, Tokyo would be Zverev's first shot at Olympic success, and he claims he would like compete for more than just individual glory.
"We hadn't seen each other for a while," Zverev said of himself and Angelique Kerber, his mixed doubles partner, prior to the Madrid Open.
"But by the time I arrived in Madrid, she was already out [of the tournament]. The question is whether we will be able to enter the Olympic tournament, it is still not entirely clear."
Zverev actually made the doubles semi-finals at the Madrid Open this year alongside compatriot Tim Pütz.
The pair forfeited their last four match against eventual champions Marcel Granollers and Horacio Zeballos so that Zverev could focus on his singles final, a move that seemed to pay off given he won the title.
"Especially for the Olympics it would be interesting with Tim [Pütz]," Zverev said on the pair's success.
"With Kevin Krawietz, Tim and Jan-Lennard Struff we have already talked about who plays with whom. There were two teams on the way [to the Olympics], but Andreas Mies is unfortunately out with a knee injury, so we had to reorganise.
"[For me] the triple commitment [to singles, doubles and mixed doubles] is not a problem, it is the Olympics. You accept everything to get the most for your country."
(Photo credit Ray Giubilo)