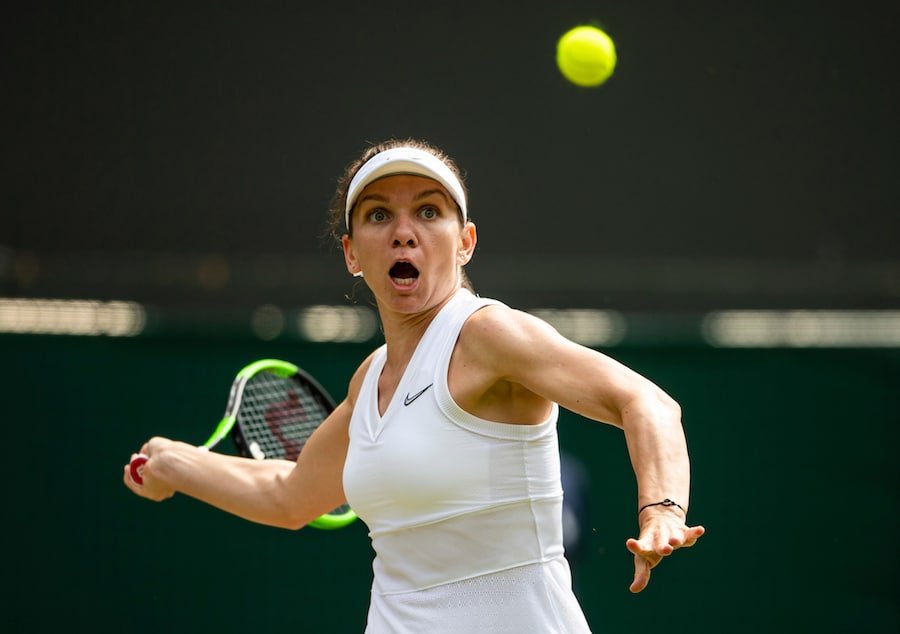 Simona Halep has "way more pressure" says Wilander about her Wimbledon opportunity
Former World No.1 Simona Halep won't have many chances to win Wimbledon says 7 time Grand Slam champion Mats Wilander but this year is one of them.
Simona Halep goes into today's Ladies singles Quarter Final knowing that the draw could be perfect for her but she still has to win under intense pressure according to Eurosport's renowned tennis commentator Mats Wilander.
Wilander says of Halep's chances, "Simona Halep is looking very good, it's probably the best I've seen her play on grass to be honest. She is a little more aggressive than she has been, her serve is a bigger weapon – Zhang could be the perfect draw on paper, but at the same time, Halep simply has to win and the pressure is on her."
He went on to comment, "Simona Halep won't have too many chances to win Wimbledon because of the way she plays and this is one of them. That pressure is way more than at the French Open where her game is much more suited to clay and she knows she will most likely win eight times out of ten. It's a big draw for Simona and she could have a good chance to go through."
Halep plays her quarter final against Shuai Zhang today on Court No.1 knowing that her opponent holds a 2-1 winning advantage over her. The Chinese player has in fact won their last two encounters but they haven't played since 2016 and both those wins were on hard courts.
If Halep wins she will progress to a semi-final against either Karolina Muchova or Elina Svitolina. Wilander commented on this by saying, "Simona Halep would then play Muchova or Svitolina and would have to win that too, perhaps then she has to reach the final because of the way the draw has been presented to her."
Enjoy Wimbledon even more with our exclusive, 164 page, 'Guide to Wimbledon 2019'
To find out how to get tickets for Wimbledon this year read our 9 point guide here
For all the latest Wimbledon news before, during and after the tournament make sure you bookmark our 'Wimbledon News' section here
If you can't visit the tournament then do the next best thing and read our guide on how to watch Wimbledon on television
To read more amazing articles like this you can explore Tennishead magazine here or you can subscribe for free to our email newsletter