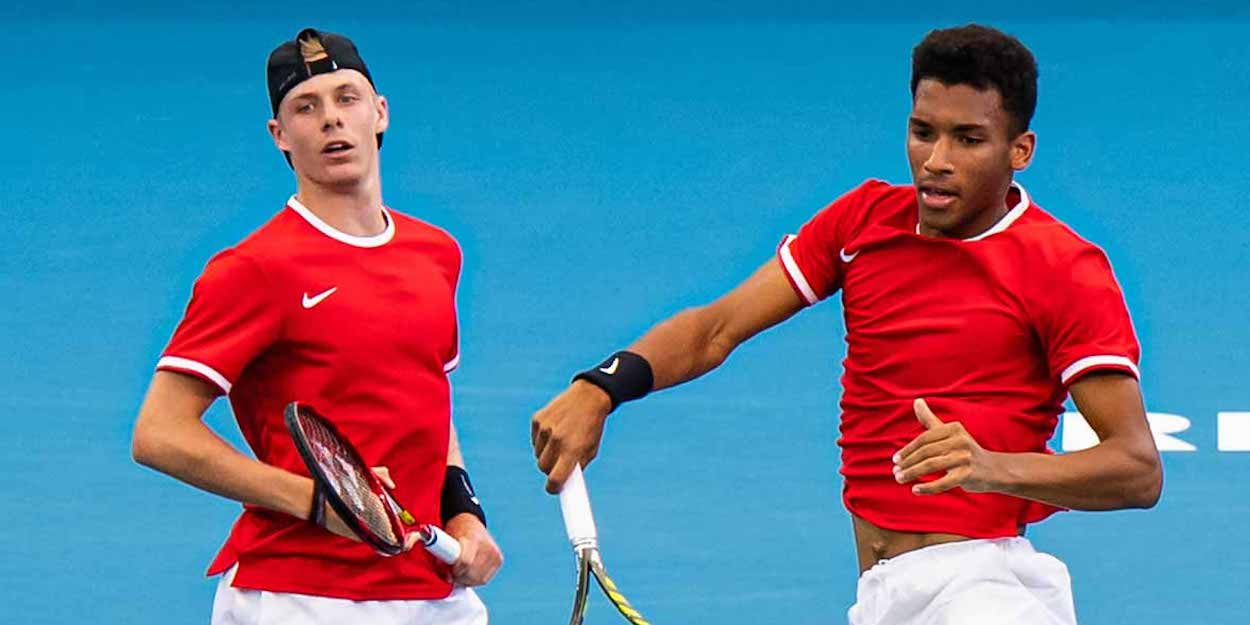 Shapovalov backs 'spectacular' Auger-Aliassime to reach ATP Finals
Canadians Denis Shapovalov and Felix Auger-Aliassime have both had an impressive 2021, with the pair in contention for the ATP Finals.
Shapovalov 13th in the world while Auger-Aliassime is 11th in the current ATP rankings, a career-high. Both are close to the cut-off for the season-ending men's tour event.
Only the eight most elite pros can qualify. Shapovalov sees his compatriot as a real hopeful in that regard.
"Definitely, I think that Felix [Auger-Aliassime] has a great opportunity to play the ATP Finals 2021," Shapovalov said in San Diego.
"I think he should be there. He has had a spectacular season and I am very clear that his place is among the eight best in the world."
The two men have achieved their best ever Slam results in 2021. Those results came with Shapovalov reaching the semi-finals at Wimbledon while Auger-Aliassime did the same at the US Open. Each lost to the eventual champion.
Looking at the points race to qualify for the ATP Finals, Auger-Aliassime currently sits 10th while Shapovalov is 14th. With Rafael However, with Rafael Nadal out for the rest of the season, Auger-Aliassime is essentially ninth.
"Felix's chances are much higher than mine," Shapovalov admitted. "For me to get in I would basically have to win a Masters 1000.
"It's definitely possible, but it's extremely tough. So my main goal for the remainder of the year is to keep improving and focusing on my tennis to be a better player."
Auger-Aliassime is very closely tailed by fellow youngster Jannik Sinner of Italy. The 20-year-old is gaining ground on the Canadian as he defends his ATP 250 title in Sofia, Bulgaria.