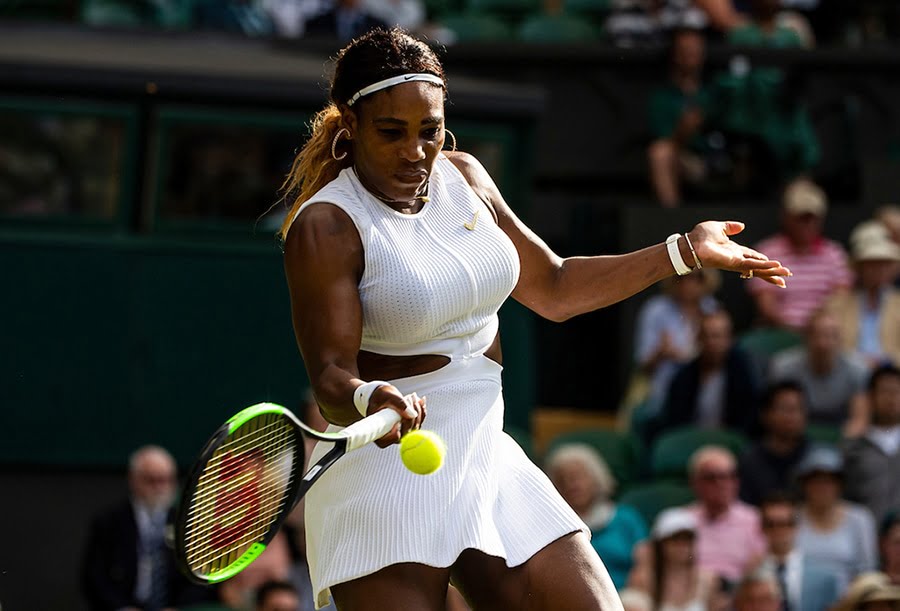 Serena Williams dismisses any talk of retirement after Wimbledon win
Serena Williams has quashed any suggestions that she's not enjoying her tennis like she used to after winning through into the third round at Wimbledon.
The 37-year-old has not played many matches this year due to a knee injury, and some claimed she looked sluggish and disengaged for much of her match against Kaja Juvan on Thursday.
She, though, says that the way she fought back after losing the first set to talented teen Juvan should prove her passion for tennis still burns.
"I absolutely would not be here if I didn't love what I do," she told reporters after the match. "I work really hard at what I do every day.
"I like the pressure. I would rather be in this position than any other, and sometimes I play best when I'm down. I'm just a fighter and never give up."
"I just have to remember that I'm best at closing matches, I'm good at it. I just have to keep the mind frame of where am I, what do I do mentally to close matches.
Her 105th match at #Wimbledon is a winning one.@serenawilliams is pushed all the way by 18-year-old Youth Olympics gold medallist Kaja Juvan to advance to the third round pic.twitter.com/qi8xr6PyLv

— Wimbledon (@Wimbledon) July 4, 2019
"I have to kind of just shut my eyes and get there. It's just experience and match play.
"In the past two years I haven't played a lot of matches. I'm just trying to kind of get that back."
"It was definitely coming together as the match went on," she said in her post-match press conference.
"I'm just low on matches basically. I could feel it. But I'm getting there."
Williams faces a tough test in round three where Julia Goerges, who Serena beat in last year's semi-final, awaits.
Enjoy Wimbledon even more with our exclusive, 164 page, 'Guide to Wimbledon 2019'
To find out how to get tickets for Wimbledon this year read our 9 point guide here
For all the latest Wimbledon news before, during and after the tournament make sure you bookmark our 'Wimbledon News' section here
If you can't visit the tournament then do the next best thing and read our guide on how to watch Wimbledon on television
To read more amazing articles like this you can explore Tennishead magazine here or you can subscribe for free to our email newsletter