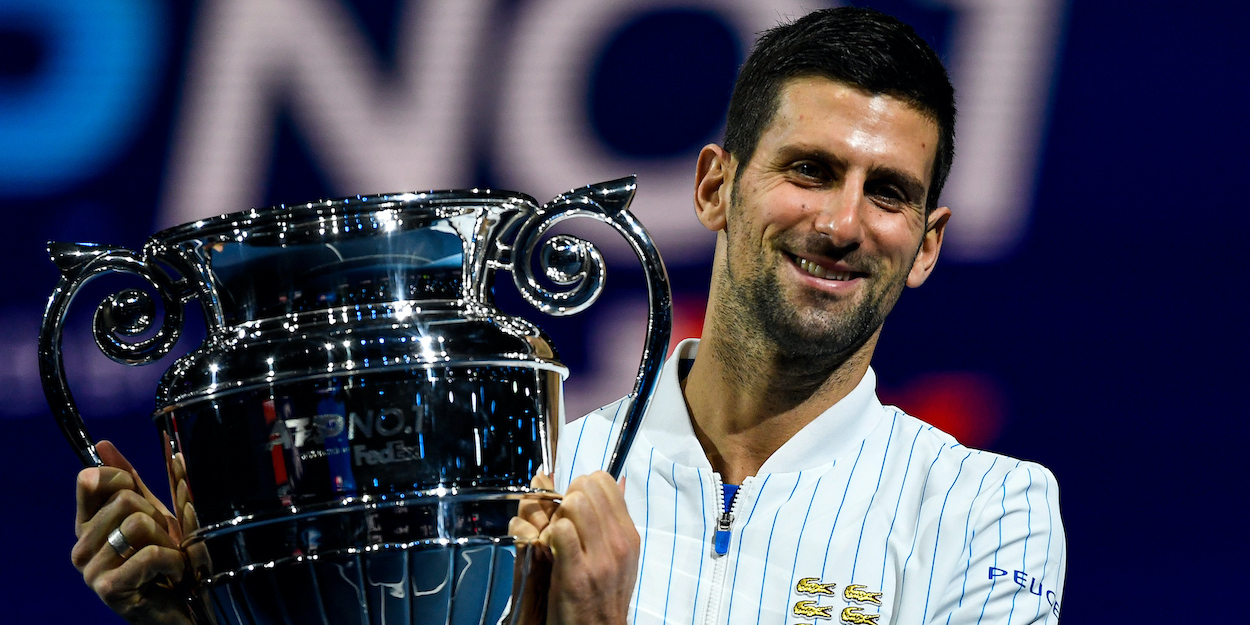 Seizing year-end No. 1 from Novak Djokovic 'almost impossible' admits Daniil Medvedev
Despite ousting Novak Djokovic to claim the US Open title, Daniil Medvedev believes that snatching world number one will take some times.
Djokovic currently sits atop the ATP rankings with 12,133 points, while Medvedev holds 10,780.
At first glance, such a gap may seem bridgeable. However, the way the rankings system works leaves little room for movement.
"Honestly, it seems almost impossible to me," Medvedev explained soon after his US Open triumph.
"I have to defend my titles, [in Paris] and at the [ATP Finals]. [Djokovic] doesn't have a lot of points to defend, I think."
Having won the Paris Masters and ATP Finals in 2020, Medvedev cannot add any ranking points to his tally at those events.
With the Asian swing of the ATP tour cancelled, the world number two can only make up ground on Djokovic at a handful of ATP 250 or 500 tournaments and Indian Wells, a Masters 1000 event.
"What remains [of the calendar]?" Medvedev added. "Indian Wells, [Paris], Turin (ATP Finals) and Vienna.
"Vienna, I will not play, because it is the week of St. Petersburg. I don't think I'll go to St Petersburg either but if I play somewhere that week it will be [there].
"So there are Indian Wells, Paris and Turin left. If I win all three I might be in the game, but it's still a huge challenge."
If Djokovic were to hold on to the number one ranking, he set an outright record of seven times holding the spot, overtaking Pete Sampras on six.