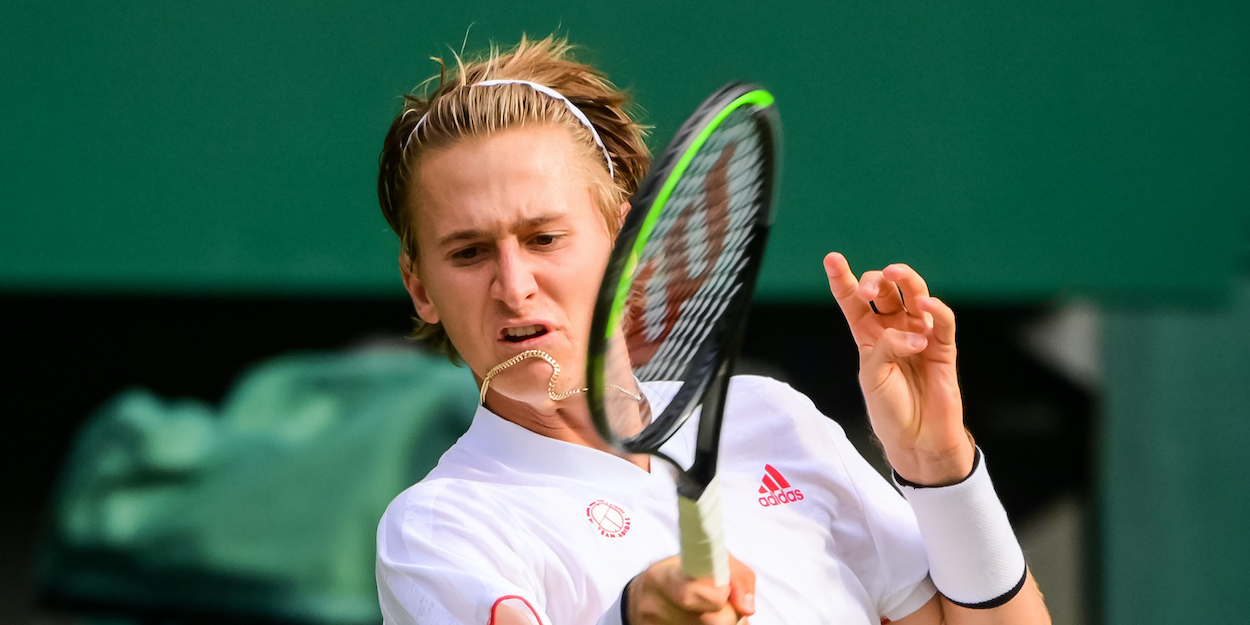 Sebastian Korda spotted training with two Czech tennis icons
Sebastian Korda certainly has good connections on the tour as he was seen practising with a former Slam finalist and a Slam champion.
The 21-year-old American is enjoying a career-best season, sitting at 40th in the world in the ATP rankings.
After an early exit at Indian Wells, Korda took to the court with two Czech tennis icons of the 21st century. Seen on Twitter, Korda met up with 2010 Wimbledon finalist Tomas Berdych and two-time doubles Slam champion Radek Stepanek.
👀👀👀 pic.twitter.com/AKTv2Jfnoy

— Yasuyo Kawakami (@yasuyo730) October 14, 2021
Berdych peaked at world number four in May 2015 and reached at least the semi-finals of all four Slams. He won the Davis Cup in 2012 and 2013, and claimed 13 career titles including the 2005 Paris Masters.
After peaking at world number eight in 2006, Stepanek found most success on the doubles circuit.
He won the 2012 Australian Open and the 2013 US Open title alongside doubles legend Leander Paes. His highest doubles ranking came in November 2012 as world number four.
Korda is the son of another Czech tennis great, Petr Korda, former world number two and 1998 Australian Open champion.
The younger Korda has started well on his ATP career, reaching the fourht round of Roland Garros on his main draw Slam debut last year.
In addition, the American talent has already claimed a first career title on the ATP tour, winning the ATP 250 Emilia-Romagna Open on the clay in Parma, Italy, back in May 2021.
Finally, Korda is also fourth in the ATP 'Race to Milan', the ranking points race to qualify for the Next Gen ATP Finals for the best ATP talent 21 or under.
He only trails Miami Open finalist Jannik Sinner, US Open semi-finalist Felix Auger-Aliassime and US Open quarter-finalist Carlos Alcaraz.