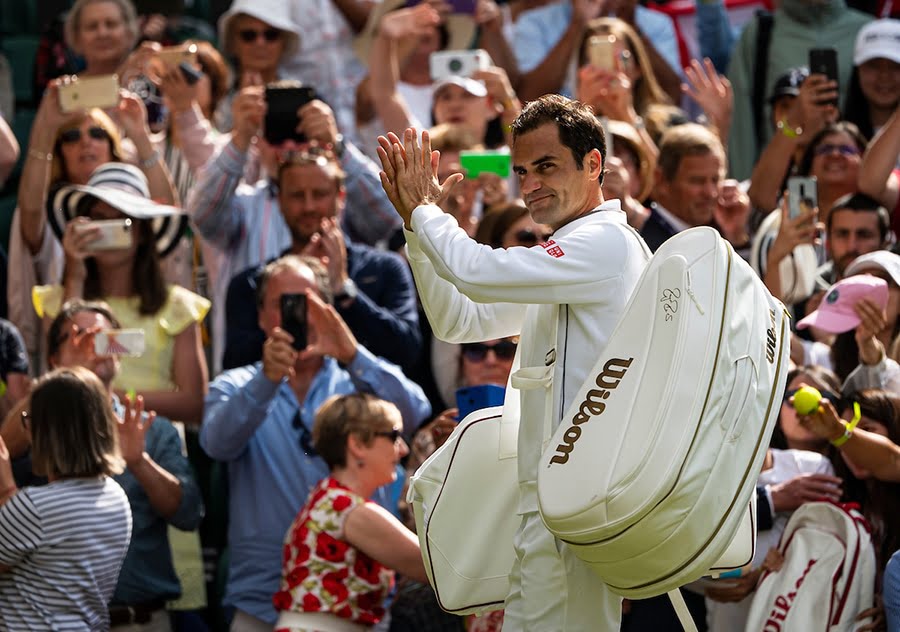 Roger Federer surprised and worried by failure of NextGen at Wimbledon
Roger Federer has admitted that he is surprised at how many of the NextGen stars have been dumped out of Wimbledon in the first round this year.
Three of the top ten seeds – Stefanos Tsitsipas, Alexander Zverev, and Dominic Thiem – have all fallen at the first hurdle this week, with Denis Shapovalov also failing.
Federer had no such problems, easing past Lloyd Harris despite losing the first set.
He, though, says it's both a surprise and a worry so see so many of the game's top youngsters struggling on the biggest stage.
"Yeah, surprising, of course," Federer told reporters when asked about the shock results.
"It's not like they are unseeded, you know. I think any seed that loses, any top 10 seed that loses in the first week, with 32 seeds, is on the more surprising side, I don't care almost who the opponent is. It's almost always going to be a bit of a story.
"For that many guys to lose early, yeah, it's just too many. But I guess it happens. Margins are slim.
"I think this first week at Wimbledon really tests your, you know, different skill set and your nerves a little bit to that extent, too.
"Let's be honest, maybe also especially Sascha and Dominic, it's not their favourite surface. So that they can struggle maybe is a little bit normal. Dominic did have a tough draw.
"So it can happen. But it's definitely surprising."
Federer did also have some advice to offer the youngsters about how to deal with the disappointment, saying that learning to cope with losing is a key part of winning.
#OnThisDay 2001: a 19 year-old @rogerfederer beat Pete Sampras, one of his childhood heroes, in the 4th round at @Wimbledon. It marked the only time the two legends ever went head to head. Relive this Rolex #Wimbledon Golden Moment. #Perpetual pic.twitter.com/ByFHFI2fvO

— ROLEX (@ROLEX) 2 July 2019
"Some take it harder. Some take it more relaxed. Some take hours to get over it. Some take days.
"It really I think matters on what your personality is. I just feel like when you lose at a tournament like Wimbledon, it means the world to you."
"I don't know what you do. Take a super shower. Leave all the tears in the locker room. Once you come here, you feel like you get it done.
"I don't know how much time they took, but I just feel like maybe taking extra time when you're young, when you're so sad, which can be the case, is maybe the way to go.
"I'm not sure. I just felt also it was quite rough for them, which is not nice to see."
No player in the Open era has won more Wimbledon titles than Roger Federer, who is chasing his ninth SW19 crown this year.
Enjoy Wimbledon even more with our exclusive, 164 page, 'Guide to Wimbledon 2019'
To find out how to get tickets for Wimbledon this year read our 9 point guide here
For all the latest Wimbledon news before, during and after the tournament make sure you bookmark our 'Wimbledon News' section here
If you can't visit the tournament then do the next best thing and read our guide on how to watch Wimbledon on television
To read more amazing articles like this you can explore Tennishead magazine here or you can subscribe for free to our email newsletter