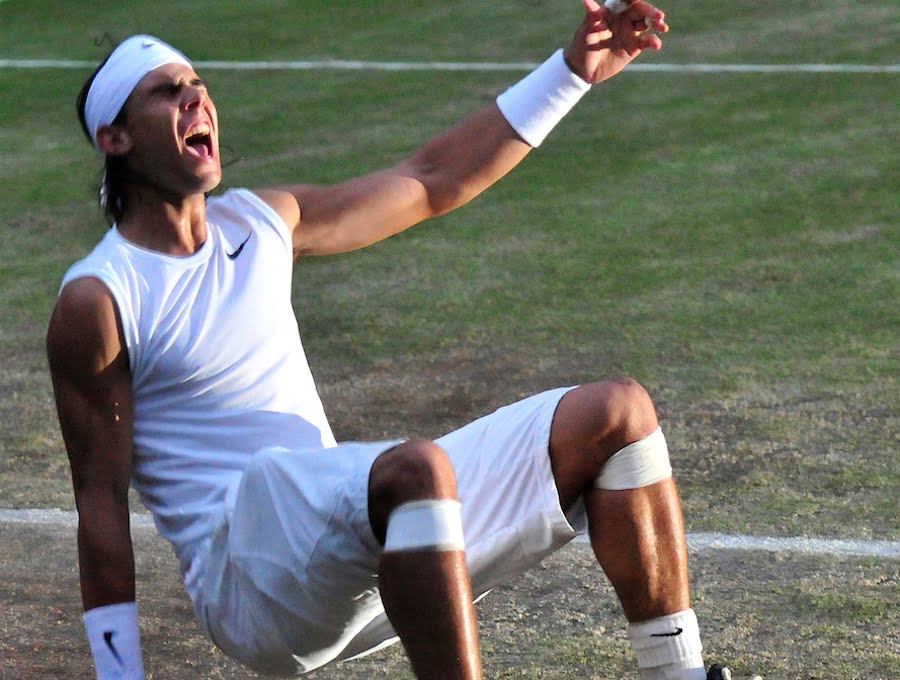 Roger Federer reveals tactics he will use to beat Rafa Nadal in Wimbledon semi-final
Roger Federer will play Rafa Nadal on Friday for the 40th time in their unbelievable tennis rivalry but it will be the first time they've played at Wimbledon since 'that final' in 2008
Roger Federer knows that a lot has changed since the last time he played Rafa Nadal at Wimbledon 11 years ago and Nadal goes into the match with a winning record against the great Swiss player, which made it slightly surprising that Federer was prepared to reveal so much about his potential tactics to beat Nadal.
When asked how he might play against the Spaniard, Federer said, ""Well, we have a lot of information on Rafa, and so does he about us. So you can either dive into tactics and all that stuff like mad for two days, or you're just going to say: 'You know what? It's grass-court tennis and I'm going to come out there and play attacking tennis.' And if he can defend that, that's too good. And if he can't, well, then, that's good for me."
The last time these two greats played at Wimbledon Nadal came through in what some call the greatest tennis match ever. Nadal won 9-7 in the fifth set with the gloom descending on the court late on a Sunday evening. This time they play in semi finals and Wimbledon Centre Court now has a roof and the option of closing the roof and turning on the lights if the match does go on late.
Nadal leads their rivalry 24-15 overall and 10-3 at Grand slams so some might say he has the edge but their record at Wimbledon shows Federer winning twice and Nadal only once, all of these matches were in finals.
Enjoy Wimbledon even more with our exclusive, 164 page, 'Guide to Wimbledon 2019'
To find out how to get tickets for Wimbledon this year read our 9 point guide here
For all the latest Wimbledon news before, during and after the tournament make sure you bookmark our 'Wimbledon News' section here
If you can't visit the tournament then do the next best thing and read our guide on how to watch Wimbledon on television
To read more amazing articles like this you can explore Tennishead magazine here or you can subscribe for free to our email newsletter