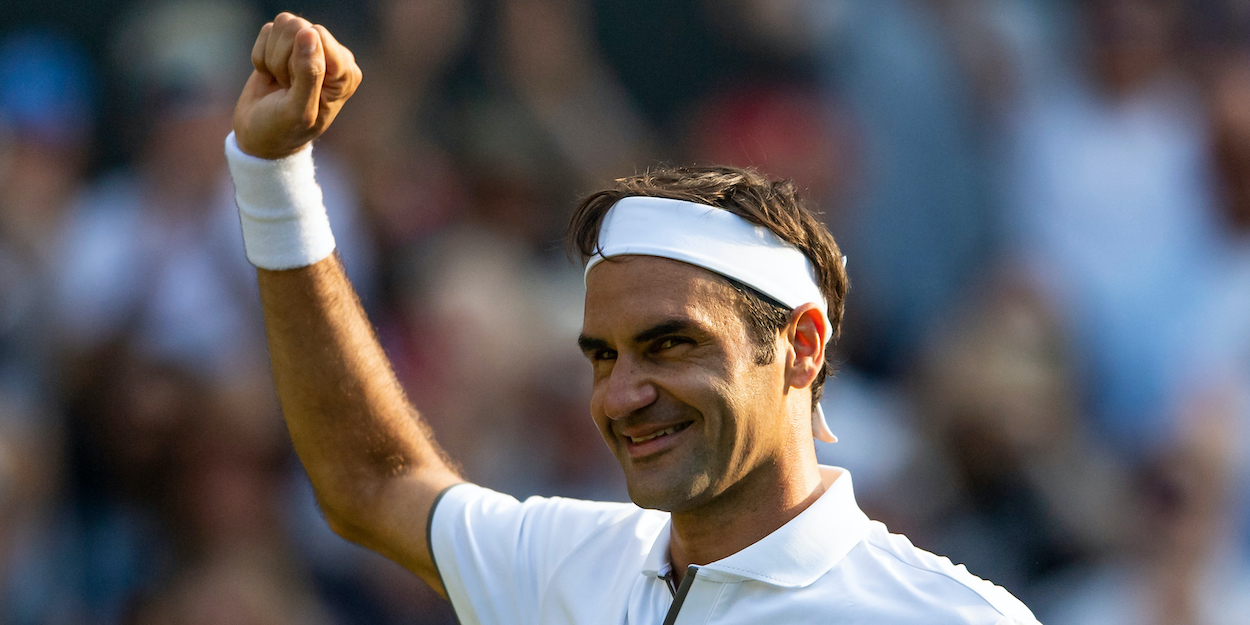 Roger Federer at 40 – Four unforgettable finals
As Roger Federer celebrates his 40th birthday, join us for a look at what we think are his four most iconic Slam finals.
20 Slam titles, over 20 years on the tour, and 310 weeks at the top of the rankings, just a few of the many astounding aspects of the Swiss maestro's career.
Here are four of his most memorable champion moments, one for each decade lived by the great Federer.
1. Wimbledon 2008 – An Epic for the Ages
We know, we know. Federer famously was on the wrong end of this brilliant battle with great rival Rafael Nadal.
But honestly, it was still an absolutely amazing match of tennis, widely considered one of the best in history at Wimbledon and outright.
Clawing himself back into the match from 6-4, 6-4 down with two tiebreaks, Federer eventually succumbed 9-7 in the fifth for a first Wimbledon title to Nadal.
Though the match would end in heartbreak for Federer as he was unable to extend his record-equalling five straight Wimbledon titles, he would not have to wait long too for the next one.
2. French Open 2009 – Completing the Career Grand Slam
Now no longer ranked world number one, the astronomical standards of Federer had dropped.
But the tide turned back in the Swiss' favour in Paris, as Nadal suffered a first ever Roland Garros loss to Robin Soderling to open the door for him.
Having lost in each of the three previous finals to Nadal, Federer took full advantage to secure his only French Open title to date in straight sets, 6-1, 7-6, 6-4.
In doing so, he fulfilled the Career Grand Slam and equalled Pete Sampras' men's record tally of 14 Slam titles. He would not have to wait long to break it…
3. Wimbledon 2009 – A Marathon Match-up
Just weeks after one of Federer's most emotional Slam titles, a chance to reclaim his Wimbledon throne came along.
Facing Andy Roddick in the final for a third time, the two played out an extraordinary match as it once again went to a fifth set as in 2008 against Nadal.
Federer finally triumphed 16-14 to record a sixth Wimbledon title and a 15th Slam to overtake Sampras and forge a new path for men's tennis.
4. Australian Open 2017 – A Remarkable Resurrection
Following the summer of 2016, Federer took six months out to recover from back surgery.
Dropping down the rankings to 17th in the world, without an ATP title since November 2015, and without a Slam title since Wimbledon 2012, nobody saw Federer coming.
But both he and Nadal shocked the field. Seeded 17th and ninth respectively, the pair met in a Slam final for the first time since the 2011 French Open nearly six years earlier.
The match that followed did not disappoint, as the two once again went toe-to-toe over five sets, with Federer triumphing 6-4, 3-6, 6-1, 3-6, 6-3 for an 18th Slam title.