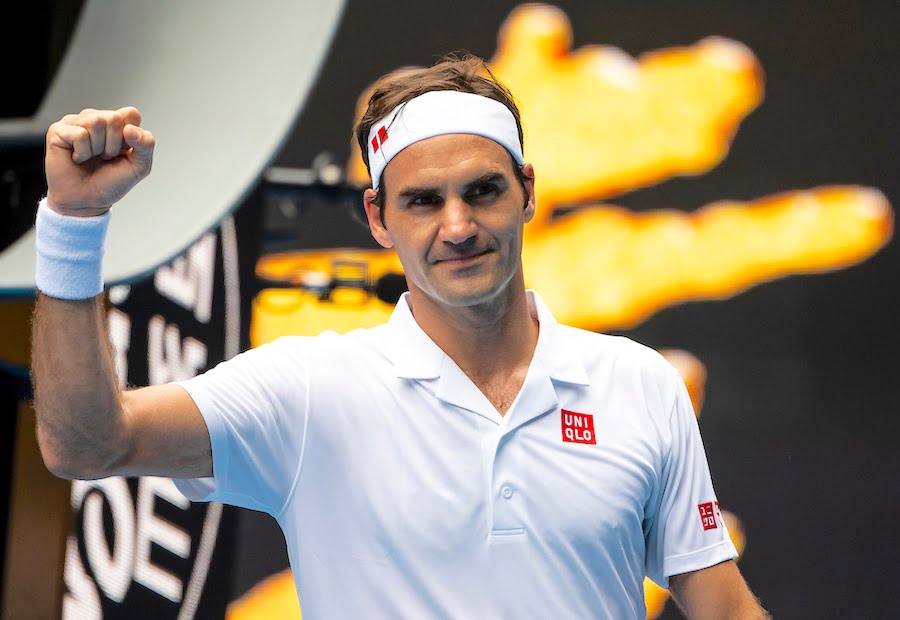 Roger Federer and Rafa Nadal keep getting better on day 5 at the Australian Open 2019: Men's singles third round results & news
Normal service is resumed! Day five of the 2019 Australian Open men's singles lived up to everyone's expectations in that two of the greatest players of all time did it again in consummate style leaving the other pretenders to their crown scratching their heads as to how it's done…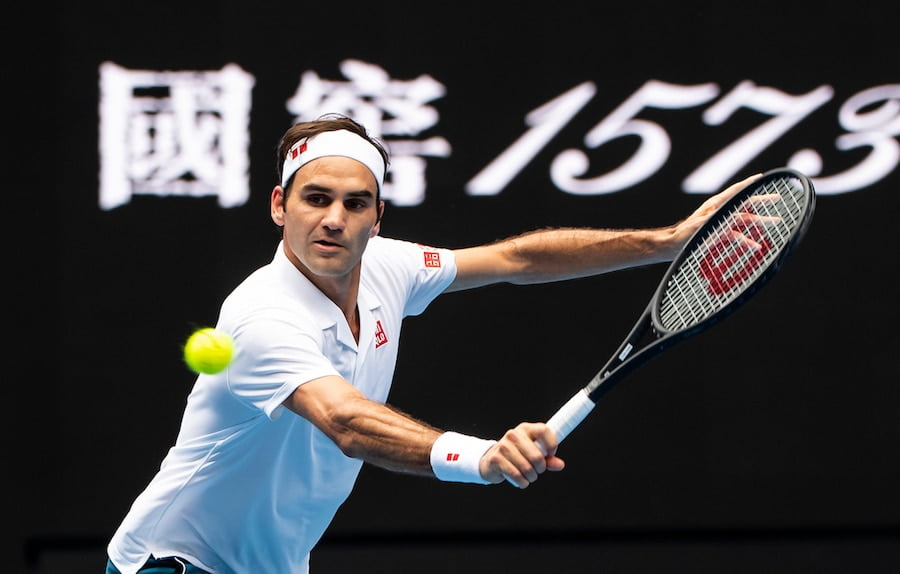 Roger Federer and Rafa Nadal both eased into the 4th round at the 2019 Australian Open without having dropped a set today. Federer had the slightly tougher match against American up and coming youngster Taylor Fritz. But Federer loves nothing more than showing his class and completely annihilating 'young upstarts' as he's shown before numerous times in his great career. He also has an incredible record against American's which started with his dominance of the likes of Andy Roddick. That shows no signs of slowing down.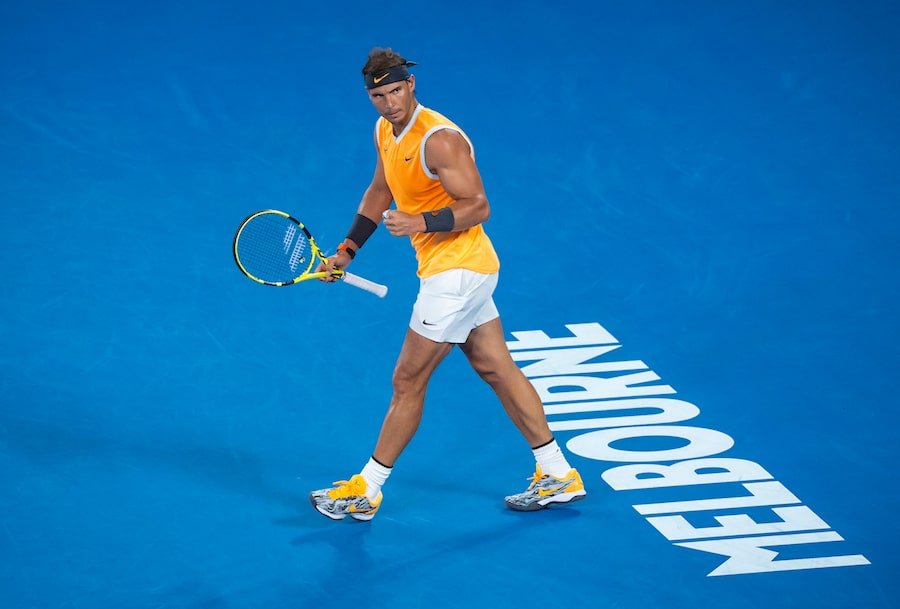 Nadal played Australian youngster Alex De Minaur in one of those match ups where you end up feeling a little sorry for his opponent who never really stood a chance. De Minaur's great run comes to an end after winning the Sydney Open to secure his first ATP title and then winning two matches here. But in all fairness, he never got close to extending that streak. The problem for De Minaur (and many others who've tried before him) is that his flat two-handed backhand against Nadal's huge topspin forehand was never going to work well. It's why Djokovic is the only player to have a decent record against Nadal because his backhand is potentially better than his forehand. For years Federer struggled with high kicking balls to his single handed backhand against Nadal and it took him years to work it out.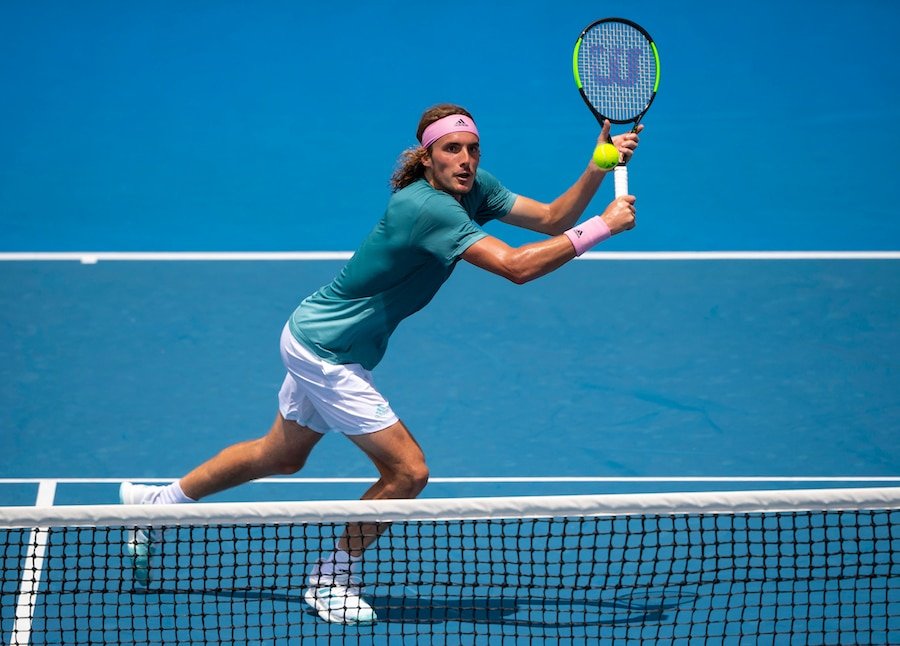 Greek star Stefanos Tsitsipas cruised past the massive groundstrokes of the Georgian Nikoloz Basilashvili. He is wise beyond his years and a great asset to the ATP Tour as his style is like no-one else and his attitude also makes people smile. Long may this run continue as he is the perfect fool guy to the more common style of young player which involves bashing the ball as hard as you can from the back of the court without really thinking too much.
Australian Open finalist and Grand Slam winner Marin Cilic had the toughest ask of the day when he found himself two sets to love down against the Spanish veteran left hander Fernando Verdasco, but Cilic is made of tougher stuff these days and he knuckled down to win the next 3 sets.
Another young American with a style all his own is Frances Tiafoe who performed a Houdini act today by coming back from 2 sets down against the Italian veteran Andrea Seppi. Tiafoe is an incredible athlete and is loved by the fans so having him in the second week of a Slam is very exciting.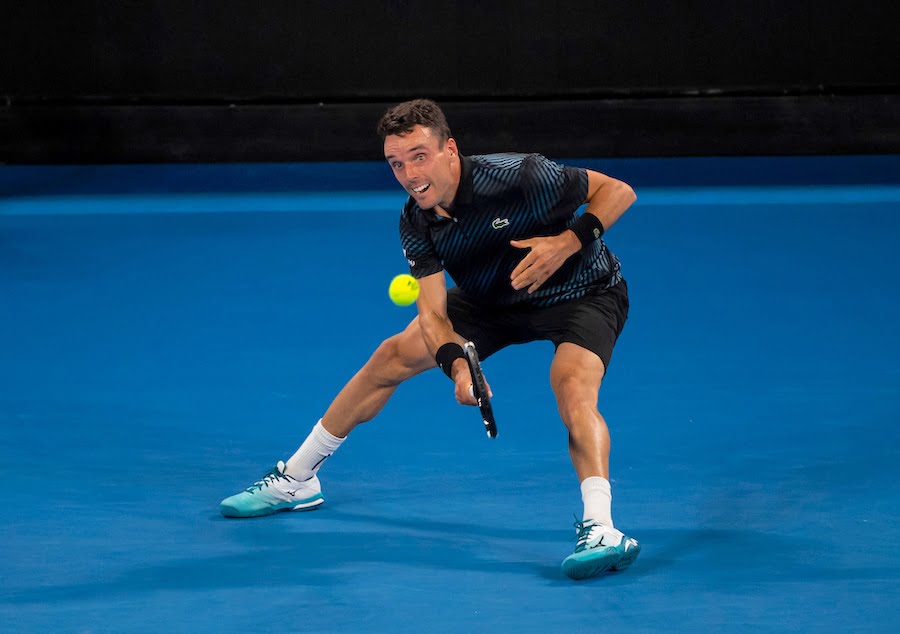 The experience of Thomas Berdych, Grigor Dimitrov and Roberto Bautista Agut proved too much for their lesser experienced opponents today and they all secured well deserved victories against Schwartzman, Fabbiano and Khachanov respectively .
Here is the full list of results from the matches played in the third round of the Australian Open men's singles on Day five of the 2019 Grand Slam:
3rd Round – Rod Laver Arena
2:22 hrs
A. de Minaur (27)
1 2 4
6 6 6
R. Nadal (2)
3rd Round – Rod Laver Arena
1:28
T. Fritz
2 5 2
6 7 6
R. Federer (3)
3rd Round – Margaret Court Arena
2:54 hrs
S. Tsitsipas (14)
6 3 7 (9) 6
3 6 6 (70 4
N. Basilashvili (19)
3rd Round – Melbourne Arena
3:00 hrs
T. Berdych
5 6 7 6
7 3 5 4
D. Schwartzman (18)
3rd Round – Melbourne Arena
2:07 hrs
G. Dimitrov (20)
7 (7) 6 6
6 (5) 4 4
T. Fabbiano
3rd Round – 1573 Arena
2:08 hrs
R. Bautista Agut (22)
6 7 6
4 5 4
K. Khachanov (10)
3rd Round – Court 3
3:17 hrs
F. Tiafoe
6 (3) 6 4 6 6
7 (7) 3 6 4 3
A. Seppi
3rd Round – Margaret Court Arena
3:50 hrs
M. Cilic (6)
4 3 6 7 (10) 6
6 6 1 6 (8) 3
F. Verdasco (26)
Look ahead to the tennis year with our guide to every tournament on the ATP Tour, the WTA Tour and the ITF Tour
If you can't visit the tournaments you love then do the next best thing and read our guide on how to watch all the ATP Tour matches on television in 2019
To read more amazing articles like this you can explore Tennishead magazine here or you can subscribe for free to our email newsletter here