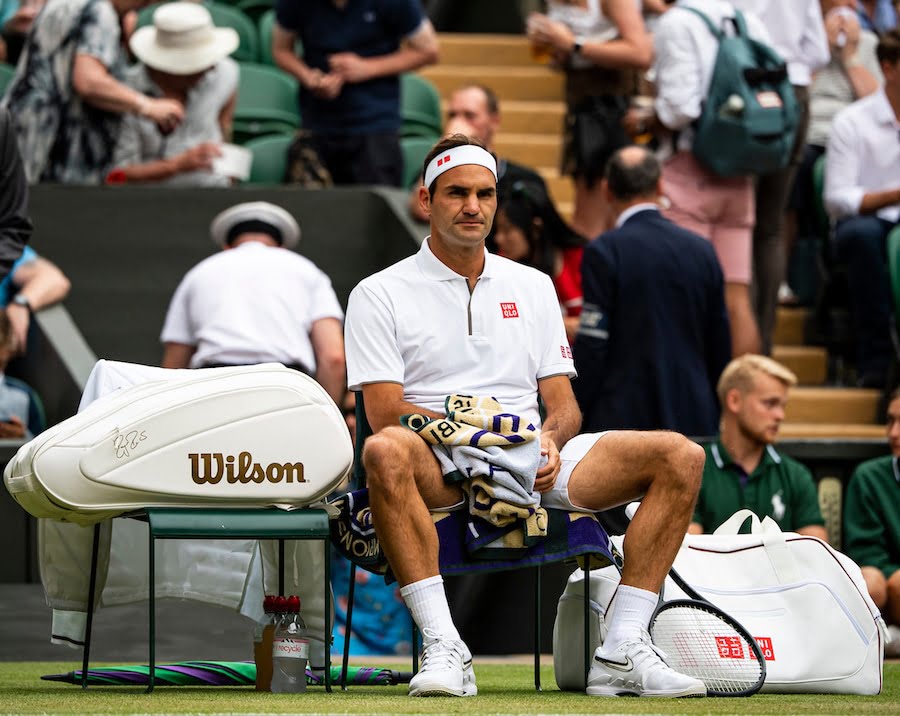 Revealed: The 3 worrying areas of the Roger Federer game, according to tennis legend
Despite the fact that he believes Roger Federer will think he has a chance to win Wimbledon this year, 7 time Grand Slam champ Mats Wilander says that there are however 3 areas of Roger's game that concern him
Roger Federer worries Mats Wilander because he's not doing the things well that have won him the title in the past.
Wilander was speaking to Eurosport where he works as a tennis expert and when asked about the form of Federer so far as we move towards the second week of Wimbledon he said, "Does his form worry me? Well it worries me that he lost the first set against Harris and was a bit shaky in the second set against Clarke – it worries me when he starts missing first serves and missing forehands because those are the things that have won him titles."
However, Wilander pointed out that Federer has beaten two really promising young players. "To be fair, I think the older the players get, they aren't really expecting perfection. Roger is out there trying to spend as little physical and emotional energy as possible. I do think he believes he can still win here because the conditions here at Wimbledon change so drastically these days. When it's hot the serve is a bigger weapon, you can spin the forehand, when it stays cool you can stay neutral in the rally. I do feel like he most probably if the conditions are right against Rafa in the semis and Novak in the final then he has a chance."
Federer also overcame some more experienced opposition in his third round match when he despatched talented French No.26 seed Lucas Pouille in 3 sets of high quality tennis.
Federer now faces a much sterner test in Matteo Berrettini of Italy who has been in inspirational form this year having moved to no. 20 in the world rankings having started 2019 at No.52. Berrettini came through a tough 5 set battle agains renowned clay court grinder diego Schwartzman in the previous round so he's had plenty of court time and won't be fazed by facing a great of the game like Federer.
Enjoy Wimbledon even more with our exclusive, 164 page, 'Guide to Wimbledon 2019'
To find out how to get tickets for Wimbledon this year read our 9 point guide here
For all the latest Wimbledon news before, during and after the tournament make sure you bookmark our 'Wimbledon News' section here
If you can't visit the tournament then do the next best thing and read our guide on how to watch Wimbledon on television
To read more amazing articles like this you can explore Tennishead magazine here or you can subscribe for free to our email newsletter