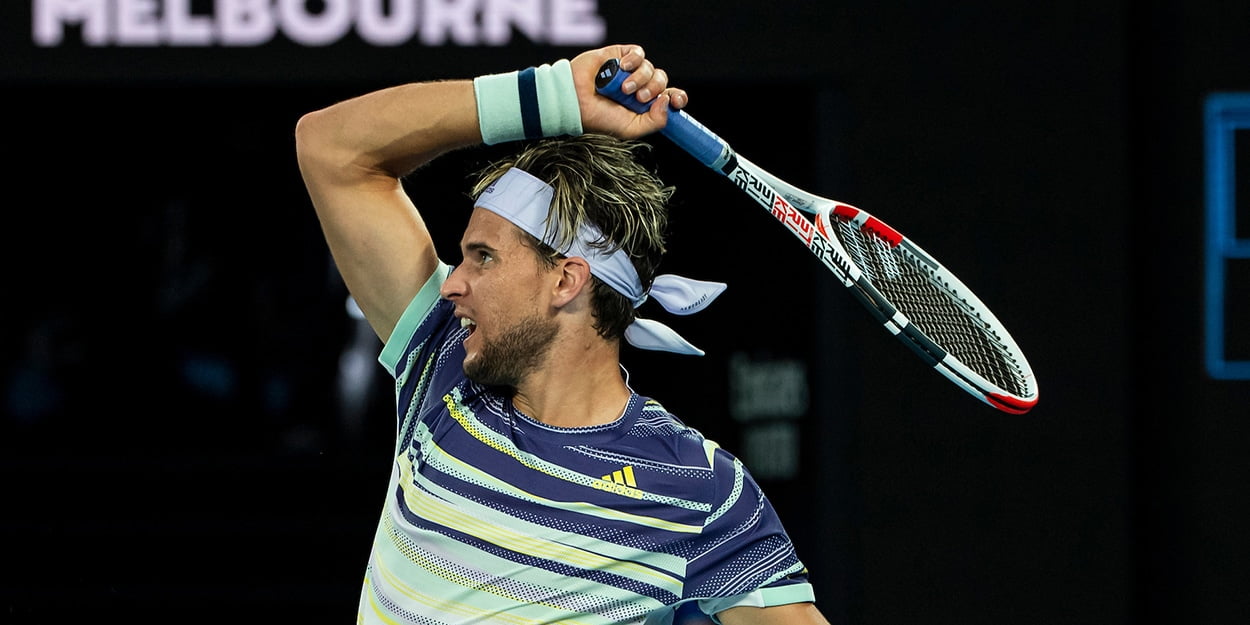 'Recent good record counts for nothing against Novak Djokovic,' says Dominic Thiem ahead of AO Ffinal
Dominic Thiem believes his recent good record against Novak Djokovic will count for nothing in the Australian Open final.
Thiem has won four of their last five meetings, including at the ATP Finals and a French Open semi-final.
None of them, though, are likely to compare to facing Djokovic in Australia, where the Serb is historically incredibly strong.
"I won I think more of the last encounters than he did. But I think it doesn't count so much. It's absolutely his comfort zone here.
"He always plays his best tennis in Australia since many, many years. So I'm expecting that as well in the finals.
"For sure he's the favourite. I mean, he won seven titles here, never lost a final, going for his eighth one."
Thiem has been the Next Gen player to get closest to toppling the top three at a Grand Slam, with this being his third major final.
He has run into the same kind of problems that players before him did, though – specifically the three greatest players of all time.
However, he believes he is getting closer, and if that trend can continue in Melbourne he has a chance.
ALSO READ: Novak Djokovic facing 'his most important match' in Australian Open final, says Mats Wilander
"We are playing in tough times, we young players," Thiem said. "We always have to beat all these unbelievable legends. But I think it's a complete different situation.
"Of course, Rafa won Paris 12 times, Nole here seven times. That's [an] unbelievable achievement.
"But I try to take my experience what I made in the last two major finals and try to improve myself even more.
"I think I did that from '18 to '19 in Paris, and I tried to improve even more now. In this one I have the feeling that I have great experience now.
"I'm feeling that I can really keep up my level for all the two weeks, which was not the case maybe in my first Roland Garros final. So that's what I'm taking."
Keep up to date with all the action at our tennis news section. Win amazing tennis prizes by entering our competitions. Learn more about your favourite players including Roger Federer, Rafa Nadal and Novak Djokovic. Check out the latest kit in our tennis gear reviews. Receive regular updates with our legendary newsletter or read in depth features with stunning photography in tennishead magazine. Can't visit the tournaments you love? Check out our guide on how to watch tennis on TV. Don't miss a thing with our Live Scores service. Follow tennishead on social media at Facebook, Twitter, Instagram & YouTube