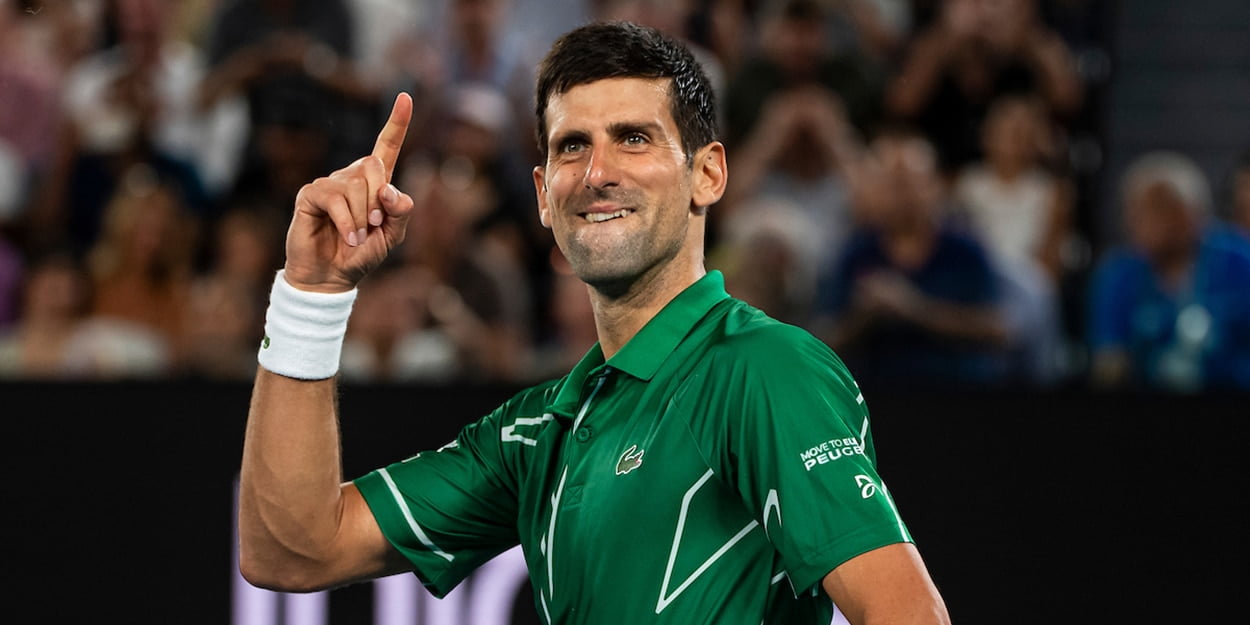 Novak Djokovic facing 'his most important match' in Australian Open final, says Mats Wilander
Novak Djokovic can set the foundations for a record-breaking year by beating Dominic Thiem in the Australian Open final on Sunday, says Mats Wilander.
Djokovic has looked in supremely good form in Australia this season, first leading Serbia to their ATP Cup triumph and now producing an almost faultless run to the Australian Open final in Melbourne.
He is four Grand Slams short of Roger Federer and three shy of Rafael Nadal, but a win on Sunday would put him to within striking distance of both.
"For sure, this final against Thiem is Novak's to lose," Eurosport tennis expert Wilander said.
"You can literally go and say that this is Novak's most important match if he wants to start seriously competing for the title of the best ever.
"If he wins here, we know that he will more than likely win another major this year, that is always the pattern when he wins the Australian Open.
"Suddenly, he has 18 or so if that trend follows, and that's just a normal year.
"He could have a good year and maybe win three of four Grand Slam titles. Then he is at 19, 20 titles.
"So this first title of the year would give him the biggest confidence booster of the year."
Djokovic will also return to world number one if he wins the Australian Open title.
Watch the Australian Open live on Eurosport and Eurosport Player
Keep up to date with all the action at our tennis news section. Win amazing tennis prizes by entering our competitions. Learn more about your favourite players including Roger Federer, Rafa Nadal and Novak Djokovic. Check out the latest kit in our tennis gear reviews. Receive regular updates with our legendary newsletter or read in depth features with stunning photography in tennishead magazine. Can't visit the tournaments you love? Check out our guide on how to watch tennis on TV. Don't miss a thing with our Live Scores service. Follow tennishead on social media at Facebook, Twitter, Instagram & YouTube