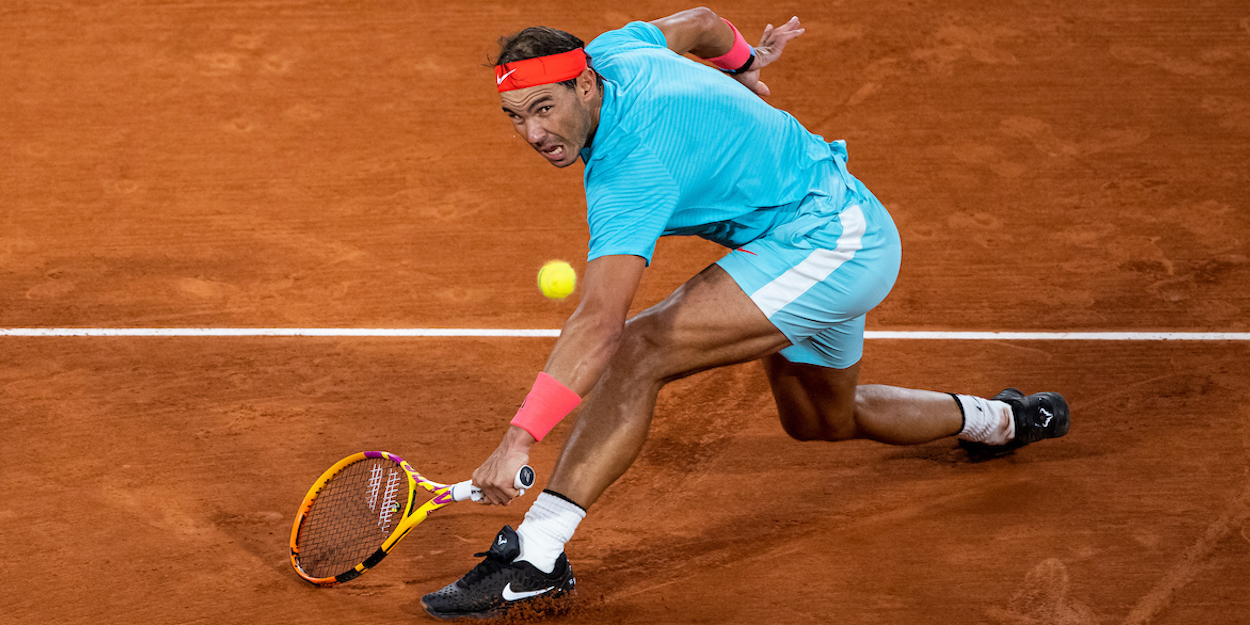 'Rafael Nadal physically punishes you on clay,' says renowned analyst
A top tennis analyst and former pro has compared Rafael Nadal to Roger Federer and Novak Djokovic to give a sense of just how dominant the Spaniard is on the red dirt. 
Patrick McEnroe has spoken on the familiar subject of how Rafael Nadal appears to be all but invincible on clay, in particular at Roland Garros.
"The longer it goes on clay the better he gets and the more devastating he is," the 1989 French Open and tour finals doubles champion said as part of an interview for Tennis.com.
To back up that claim from McEnroe, Rafael Nadal has never lost a best-of-five-sets final on clay in his career. This includes four Masters 1000 finals in 2005 and 2006, when championship matches at the Masters level were still best-of-five-set affairs. In total, Nadal has contested 17 best-of-five-set finals on clay, and has won every single one.
"The other two [Federer and Djokovic] will beat the crap out of you," McEnroe went on to admit. "But not in anything like the same way Rafa physically punishes you on clay."
McEnroe went on to suggest a reason why Rafael Nadal's second most prolific Grand Slam after Roland Garros is the US Open. Nadal has won in New York 4 times, and McEnroe had this to say on the matter:
"The ball in New York, on those courts and in that heat, tends to really jump up. So Nadal's topspin is really effective," similar to the reasons why Nadal's game is so effective on clay.