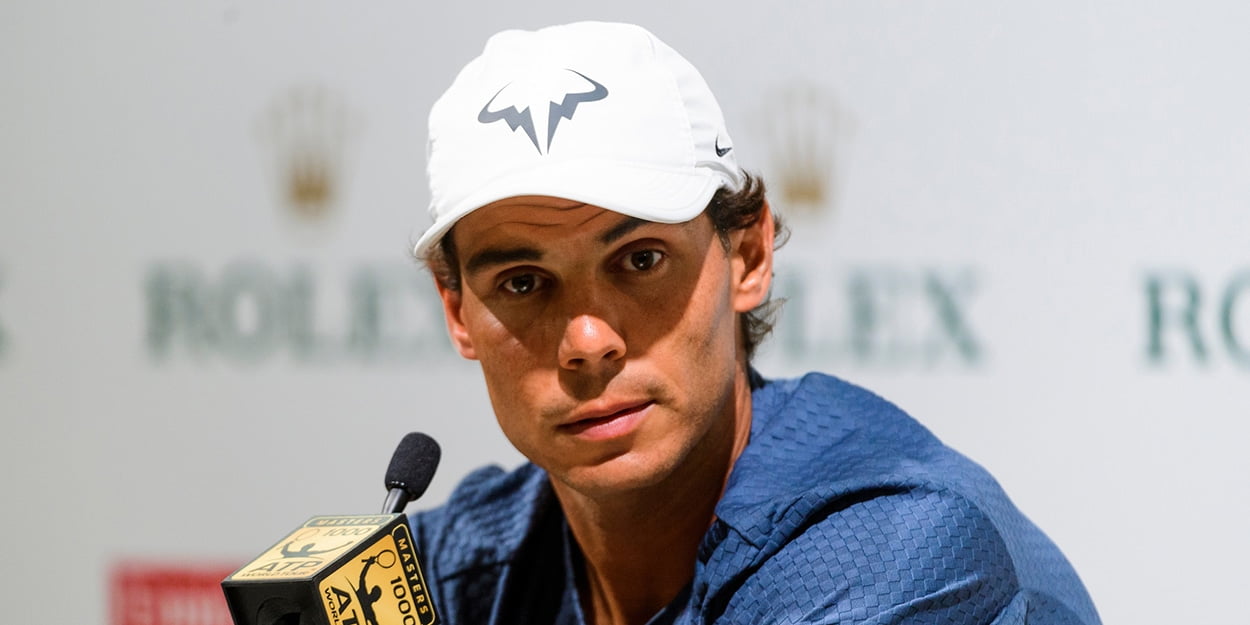 Rafael Nadal opens up on water-bottle obsession, saying: 'If they aren't right, I can't concentrate on the game'
Rafael Nadal has explained why he is so obsessive about the placement of his water-bottles during matches.
Nadal's various quirks and routines are almost as much of a legend as his remarkable achievements in the sport, but they often remain a curiosity for tennis fans.
The world number two has a specific serving routine, as well as refusing to cross the tramlines before receiving his towels from the ball-kids at the net between games.
The placing of his water-bottles is a particularly noticeable quirk though, and he Nadal was recently asked about it by the press.
"If I didn't fit the bottles, it would mean that in breaks I could think of something other than a game.
"This way, I make them the same each time so I can concentrate solely on the game and what lies ahead."
Is his meticulous routine the secret behind Nadal's longevity and success, though?
Absolutely not, he says. Nadal says that there actually isn't a secret at all.
ALSO READ: 'I f**king hate tennis, f**king ugliest of sports, I hate every day I have to play it' – ATP star's stunning rant
"There is no secret," he added in the same interview.
"It's about passion, about loving the game about thinking positively in difficult moments.
"The truth is, I have been through difficult career situations, but I managed to overcome them.
"Many have said that with my style of play I will not be here for long, but here I am.
"I'm happy about that. Although it's surprising to me, too. "