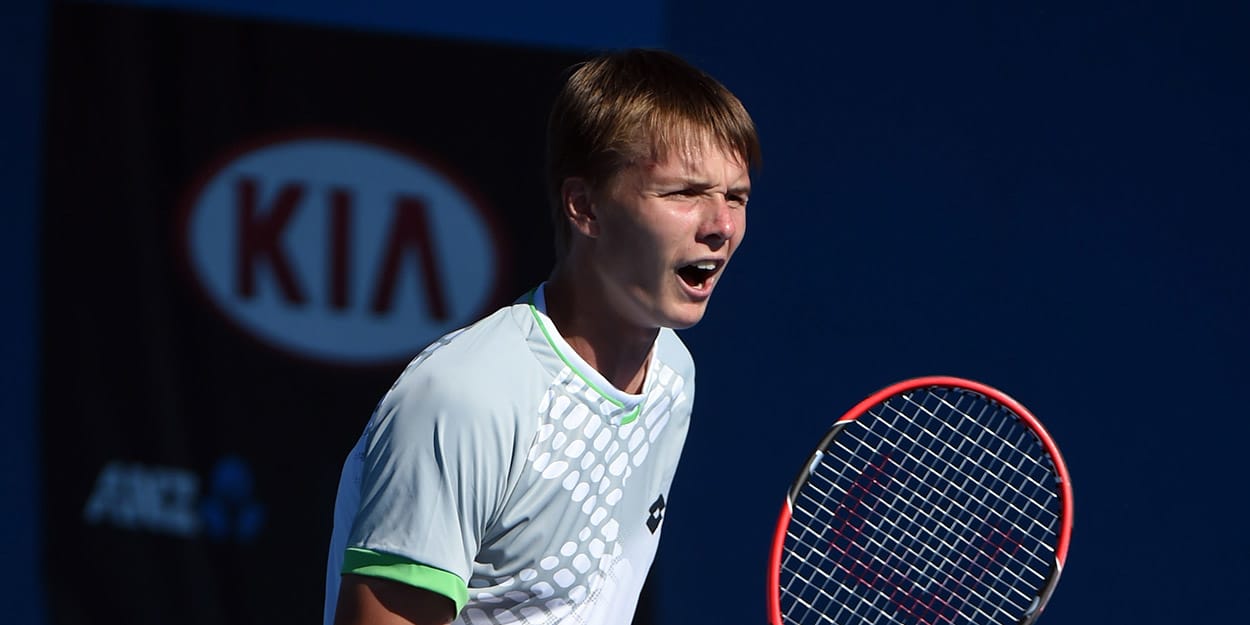 'I f**king hate tennis, f**king ugliest of sports, I hate every day I have to play it' – ATP star's stunning rant
Alexander Bublik suffered a tennis meltdown for the ages in Montpellier this week, although you'd probably have to be fluent in Russian to have not missed it.
Bublik, who represents Kazakhstan, was facing Swiss hopeful Henri Laaksonen in the round of 32 at the Open Sud de France, and it wasn't really going very well.
He was a set down to the Swiss at the time, and not looking anywhere close to his best, and it all seemed to have got the better of him.
"I f**king hate tennis, with all my heart," he raged to himself in Russian on the court.
"F**king hate tennis. The f**king ugliest of all sports.
"I hate every day I have to play it. I hate to fight, I don't like it."
Whether it was a legitimate outpouring of genuine sentiment or just a personal pep-talk, only Bublik knows, but it certainly had a good influence on his game.
Following the rant, he went on to win the second set and recover from a break down in the third to take the match on a tiebreak.
However, it was a short-lived upturn in fortunes, as he was promptly dumped out of the tournament by second seed David Goffin in the following round.