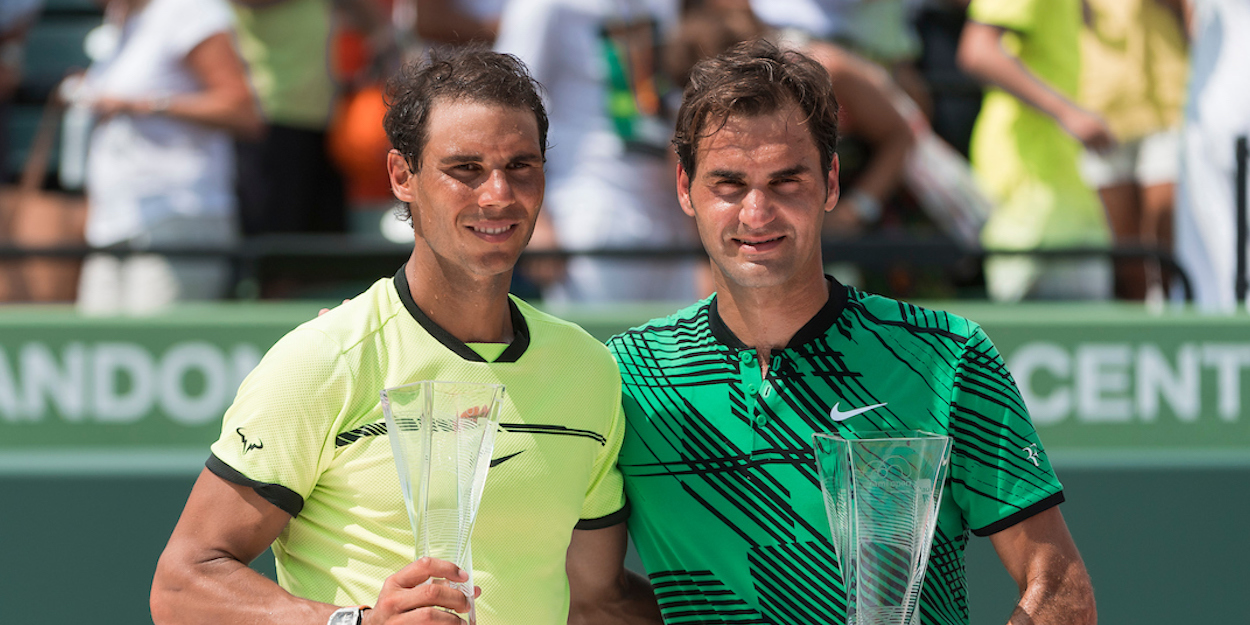 'Rafael Nadal is one in a billion' – Fellow pro favours Spaniard over Roger Federer
A former top-10 pro spoke on the differences between Rafael Nadal and Roger Federer, believing the Spaniard is beyond compare competitively.
Both men have 20 Slam titles to their name and have dominated the sport for over a decade and a half.
But former world number seven Fernando Verdasco claims that Nadal in particular is unique.
"Nadal always plays at 100%," Verdasco told Punto de Break. "I think he demands one more step from you, both physically and mentally."
Verdasco played Nadal in one of the great matches of the modern era at the 2009 Australian Open.
He lost that epic 7-6 (7-4), 4-6, 6-7 (2-7), 7-6 (7-1), 4-6. However, he can boast three career wins over his compatriot, two at Masters 1000 level and one at the 2016 Australian Open.
Verdasco was further asked by Punto de Break about eight-time Slam champion Ken Rosewall's comments on Nadal. The Australian legend claimed that Nadal could not have beaten Federer as many times as he has if he were not left-handed.
"With his physique and mental strength, he would have won anyway," Verdasco responded.
"Technically he is less showy, everyone says that Federer is the most elegant, the one who plays the most beautiful.
"Okay, Nadal does not play as beautiful as Federer, but in important moments [Nadal] comes from outside the court to hit a forehand on the run around the net.
"He is one in a billion, otherwise he would not have had the career he has had."
Nadal is out for the rest of 2021 due to injury. He hopes to recover in time for the 2022 Australian Open. Should he compete in Melbourne, it would be his 17th appearance at the Slam.