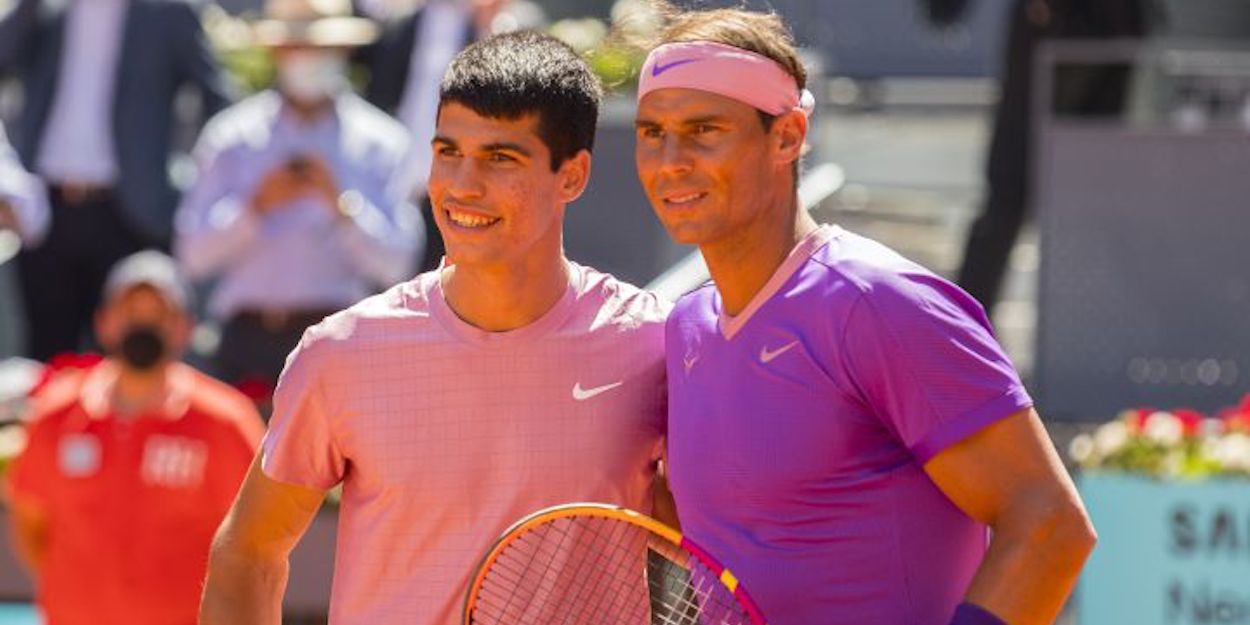 Rafael Nadal comparisons dismissed by Carlos Alcaraz – 'I try not to think about that'
The Next Gen star is often considered in parallel with a young Rafael Nadal, but Carlos Alcaraz tries to brush off such opinions. 
The 18-year-old is stirring up the tennis world once more after claiming his first ATP tour title, downing Richard Gasquet in the final of the Croatia Open in Umag.
Nadal achieved the same feat of a first title when he was just eight days younger than Alcaraz was in Umag, winning in Sopot in 2004. But the teenage sensation insists he tends not to focus on such similarities.
"I try not to think about that (comparisons with Rafael Nadal)," Alcaraz following his title win.
"I say always the same – I'm focused on my [path]. I'm still learning, still growing up, still being friendly with everyone and am still focused on my [path]."
The Spaniard further suggested that he idolised all of the so-called 'Big Three of Roger Federer, Rafael Nadal and Novak Djokovic when he was younger.
"I grew up watching them winning tournaments, winning Grand Slams and I think they're three of the best in history," Alcaraz added.
"For me, it's amazing to play against them on the same circuit. I'm a lucky guy to learn from them."