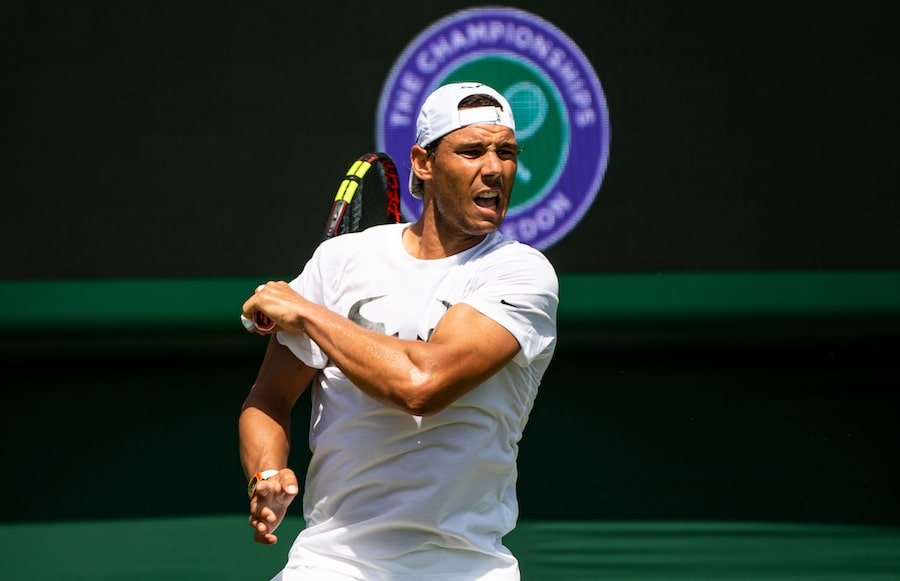 Rafa Nadal kicks off Wimbledon 2019 campaign looking for first trophy in 9 years
Number three seed Rafa Nadal will play his first match at Wimbledon 2019 today against Japanese qualifier Yuichi Sugita.
Last up on Court One, Rafa Nadal will be looking to win comfortably having never lost to an opponent at a Grand Slam ranked as low as world number 274 Sugita. Potential second round opponent Nick Kyrgios was ranked 144th when he beat Nadal at Wimbledon five years ago, which is to date the lowest ranked player Nadal has fallen to at a major.
The man from Mallorca has not won the title since 2010, and has only managed to reach the semi finals in two of the years since. One of those was last year when he was edged out 10-8 in a fifth set against eventual champion Djokovic.
The 12 time Roland Garros winner Nadal has complained of the seeding formula in the build up to this year's competition. Despite being ranked second in the world, due to past grass performances Roger Federer has passed him to the second seed spot. This has left Nadal with what many consider to be a very tough draw. Kyrgios, Shapovalov, Tsonga, Cilic, Thiem and Federer are all potential opponents further down the line.
Nadal and Sugita have never met before, though Nadal boasts 257 more grand slam wins than his Asian opponent. Sugita did look impressive during qualifying however, as he beat 2012 Nadal conqueror Luka Rosol of Czech Republic in straight sets. Sugita also has a decent record on grass, winning the Challenger tournament at Surbiton two years ago. The Japanese player has only played Challenger Tour matches in 2019 however due to a recent fall in the rankings.
Nadal has won 48 Wimbledon matches compared to Sugita's one, which came against British wildcard Brydan Klein in 2017. Last year the Japanese opponent suffered a disappointing first round defeat to America's Bradley Klahn.
Nadal will hope this match can be the start of a title challenging campaign.
Rafa Nadal
Age: 33
World ranking: 2
Career titles: 82
Wimbledon record: 48-11
Career grass court win percentage: 78%
Yuichi Sugita
Age: 30
World ranking: 274
Career titles: 1
Wimbledon record: 1-4
Career grass court win percentage: 52%
Enjoy Wimbledon even more with our exclusive, 164 page, 'Guide to Wimbledon 2019'
To find out how to get tickets for Wimbledon this year read our 9 point guide here
For all the latest Wimbledon news before, during and after the tournament make sure you bookmark our 'Wimbledon News' section here
If you can't visit the tournament then do the next best thing and read our guide on how to watch Wimbledon on television
To read more amazing articles like this you can explore Tennishead magazine here or you can subscribe for free to our email newsletter