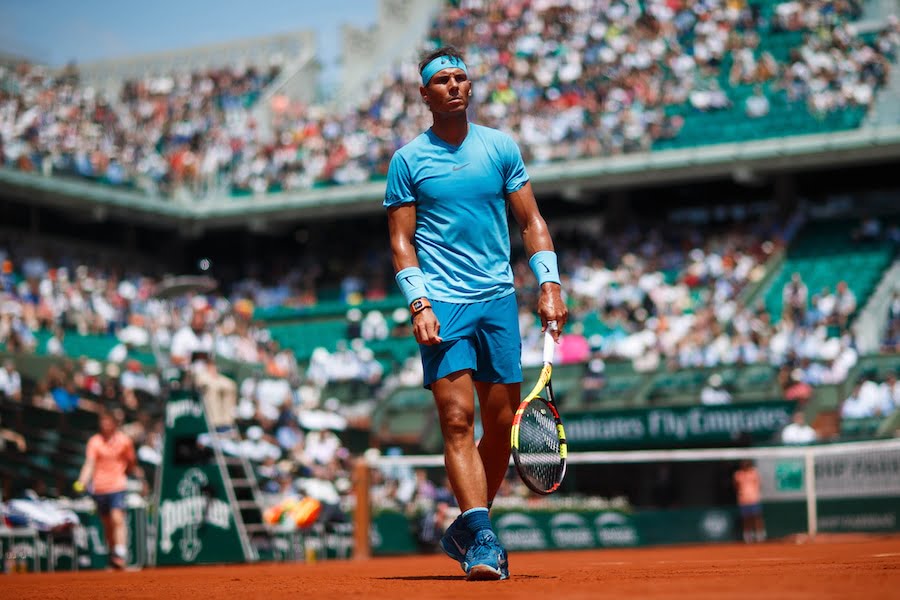 Rafa Nadal gives opinion on new show court after first round win at 2019 French Open
Spanish tennis legend and 11 time champion Rafa Nadal has given his feedback after playing his first ever match on the re-built court Philippe-Chatrier at Roland Garros
He's won 11 men's singles titles on the court so if anyone was qualified to give their opinion it's Rafa Nadal. The stadium was demolished in 2018 soon after Nadal beat Dominic Thiem to win the 2018 men's singles at the French Open and then the owners set about a complete redesign and rebuild of the most famous clay court in the world. So to have the most famous clay court player of all time give his opinion was a crucial moment. And the opinion of Nadal was that not much has changed!
Nadal was asked how the he felt about the new court after beating German Yannick Hanfmann 6-2, 6-1, 6-3 in his first round match and his immediate reaction was that "the feeling to play on this court is the same". He made note of the fact that the wind comes from the same direction and that crucially the size of the court is the same.
Nadal famously uses every inch of a clay tennis court when playing as he likes to stand very far back when receiving serve. This style is part of the reason he has had so much success on the massive Philippe Chatrier court, so the fact that the size of the court hasn't change is very important for his continued success.
It's likely that Nadal will play most of, if not all, his matches on this court during the tournament this year so for him to feel comfortable already on the new court is bad news for everyone else! Many of his opponents will have been hoping that the new court didn't suit Nadal's style of play but unfortunately for them that doesn't seem to be the case.
Nadal's next match will be against another German called Yannick in the second round either tomorrow or Thursday where he'll be hoping for a similarly smooth ride on the new show court at Roland Garros against qualifier Yannick Maden.
You can see highlights of his firs round press conference here
To follow the action at the French Open check out our guide to the tournament or keep visiting our news section for daily updates on all the action at the 2019 French Open. If you want to watch the French Open on TV then follow our advice here