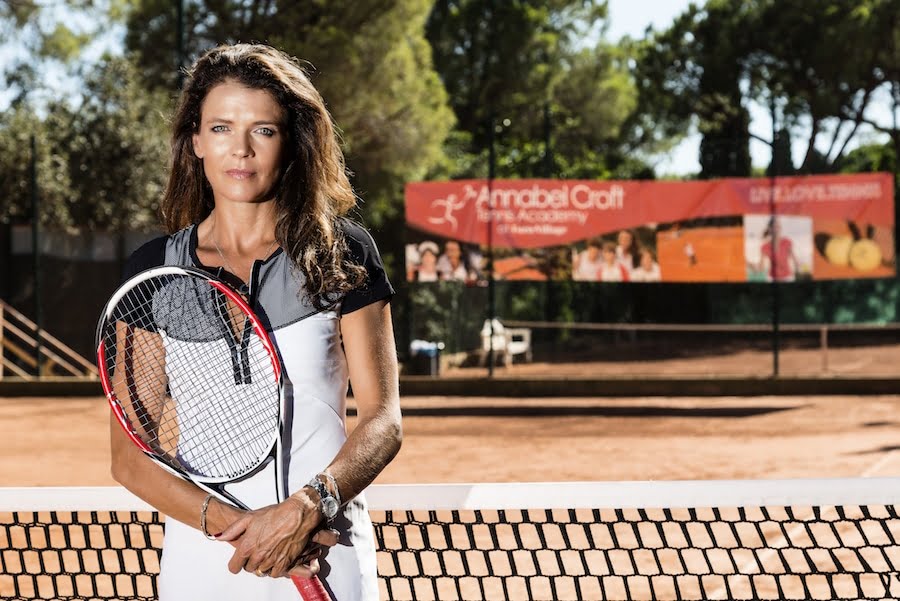 Put tennis at the centre of your holiday with a luxurious Annabel Croft tennis break
Perfect for the whole family, an Annabel Croft tennis holiday will cater for all your needs in beautiful surroundings and guaranteed good weather.
Britain's former No.1 is one of nature's livewires and no matter whether you want to become the next Rafa Nadal or simply work off a few extra pounds while easing the kinks out of your game in preparation for the club mixed doubles, she has the holiday package for you.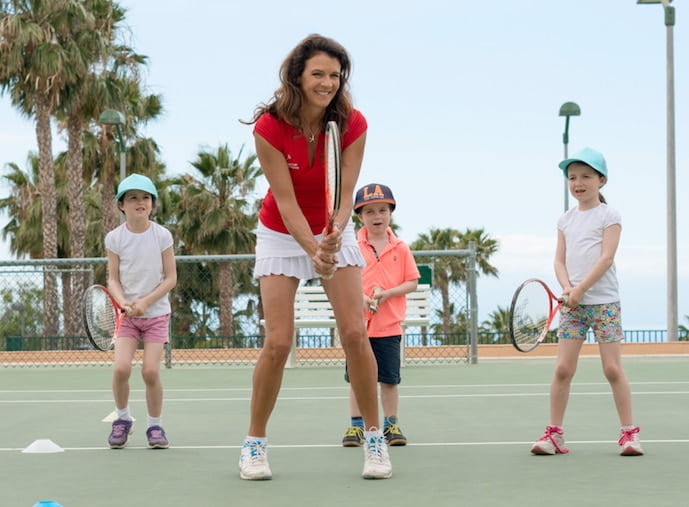 Hosted in Pine Cliffs in Portugal, Annabel Croft Tennis is, as the name suggests, tennis-centric. With coaching courses ranging from group sessions of a couple of hours a day to one-to-one sessions (and a Dynamic Duo package for couples or a friends) via junior and teenage programmes, this is the way to improve.
Following the same path that took Annabel to the top as a player, the coaching revolves around movement and repetition with a range of high energy drills that will sharpen your game and get you back to peak fitness. So don't feel guilty about that last spoonful of plum pudding – the coaches will soon have you running off those extra calories.
If you not sure exactly what you want from your stay, fear not. With a free "tennis taster" session run three times a week, the experts will get you on court, assess your standard and guide you towards the best programme to suit your needs and – if you still want to be the next Rafa – your ambitions.
There are hard courts and clay courts with floodlights that can be booked by the hour or block booked for the duration of your stay. There are junior and adult courses and tournaments and social tennis events. The camps and courses run from Monday to Friday and the places fill up quickly so it best to book as soon as you arrive. The aim is to get everyone playing every day to get the most out of the trip.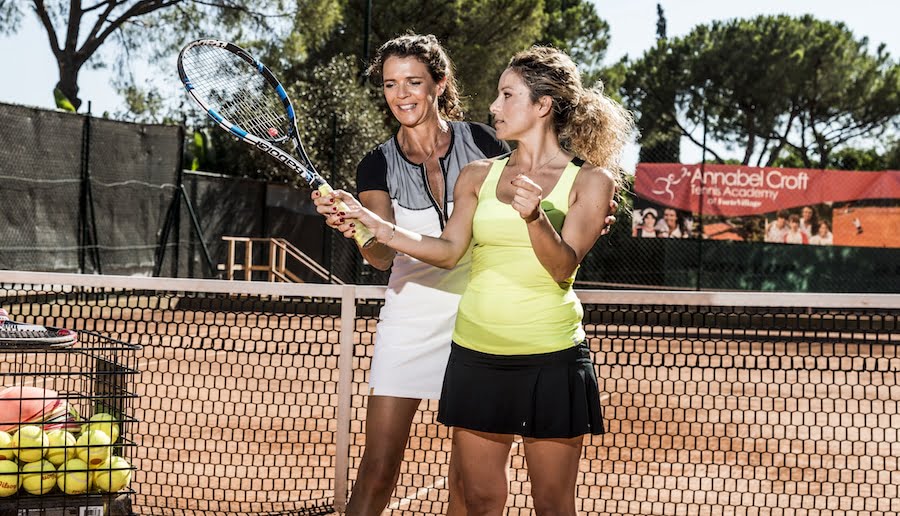 The philosophy that runs through every aspect of the camps and course is simple: "love tennis". Everyone involved is passionate about the game and that passion is infectious. It is their aim in life to make sure that even if you did not have the "tennis bug" before you arrived, you will certainly have it – and have it for life – by the time you leave.
But if all of that sounds a little daunting, there is the Annabel Croft Holiday experience. Yes, tennis is at the centre of the holiday but it is billed as the "wellbeing tennis escape". This is a chance to play as much as you want but also gives you the opportunity to recharge the batteries and pamper yourself.
The Thursday-to-Sunday long weekend provides eight hours of coaching in two hour sessions each morning. But once you have worked with the pros to master specific skills and hone your game, the afternoon can be spent at the spa or in the gym or working with the yoga instructor who is available every day. Or you could just simply soak up the sunshine and sit by the pool. There is also complimentary extra court hire available. The choices are endless.
With a welcome meal on your first night, the wellbeing escape invites you in to a long weekend of tennis, relaxation and, if you still have the energy for it, fun at either Pine Cliffs.
Special offer for a free tennis lesson
As a recognition of the grass court tennis season starting this week, we are delighted to announce this exclusive offer in partnership with the Luxury 5 star Pine Cliffs resort.
This offer is available during the months of June, September and October when you book an accommodation package with Annabel Croft Holidays
Not only will a room upgrade be on offer (subject to availability) but each member of the guest family or group will be entitled to a 1 hour free Tennis lesson with one of our qualified Tennis Professionals.
Full details can be found here
For further Information, visit: www.annabelcroftholidays.com call 020 7751 9042 or email [email protected]