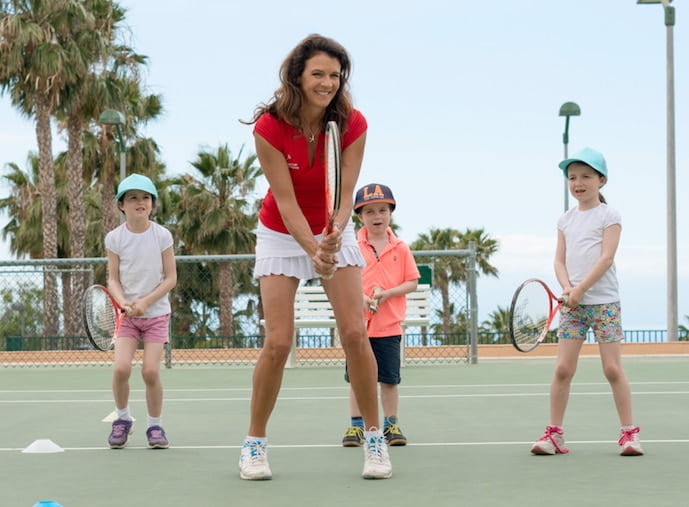 Annabel Croft exclusive: "Mothers are the key to bringing more youngsters into tennis"
Former British Number 1, TV commentator and junior tennis advocate Annabel Croft spoke exclusively to Tennishead about how she see's the future of junior tennis: "Declining participation figures remain a concern but clubs that aim to engage the whole community show the way ahead"
The issue of the declining numbers of players is rarely off the British tennis agenda and Andy Murray put it back on top with his comments at the Australian Open. He said he could not understand why participation figures had continued to fall.
The pity of it is that Britain's elite players have set a wonderful example over the last decade and more. When you think of all the people around the world who play tennis, it is quite amazing to think that Britain has produced a man who has won the Wimbledon men's singles title twice. Andy, moreover, is not our only modern-day Wimbledon champion. Jamie Murray, Jonny Marray, Heather Watson and Laura Robson have all won titles at the All England Club in recent years, while the likes of Jo Konta and Kyle Edmund regularly excite on the world stage.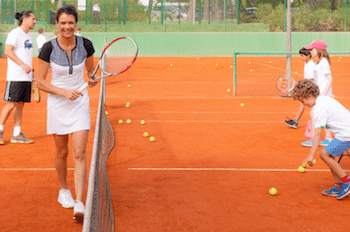 I don't think anyone should underestimate how tough it is out there on the tour. Look at Karen Khachanov. The Russian beat Novak Djokovic and Alexander Zverev on his way to his first Masters 1000 title in Paris in his last tournament of 2018, but lost in the first round of four of his first five tournaments this year. I was at the recent Dubai Duty Free Championships and was struck by how tired some of the players looked, even this early in the season.
With players like the Murray brothers as such great role models, how is it that fewer British kids want to play tennis these days? The Lawn Tennis Association is the usual butt of criticism when this issue is raised, but I fear the problem is much less about the governing body's participation programmes and more about overall trends in our society.
I've helped the LTA in the past with their "Tennis for Kids" programme, which I thought was a very good campaign. However, handing out free rackets and balls and putting pros through training to deliver courses for children who have never played tennis before is a very costly exercise. There is only so much the LTA can do.
The way many modern families lead their lives makes it difficult to immerse kids in tennis in the way that I was as a child. The tennis club used to be at the heart of my social life. I would be dropped off and spend the whole day there, playing tennis against whoever was around or just playing cards and socialising. Understandably. I can't imagine any parent doing that today.
I think a growing problem for tennis is that fewer and fewer parents play the sport. Mothers are so often the key, because they are usually the ones who ferry their children around to their activities. We need to target the mothers to get the children playing.
There are so many other things for kids to do these days that if the mothers haven't played tennis themselves then I don't expect they're going to think about tennis for their kids. Tennis has to compete with the likes of yoga, pilates, fitness and dance classes – which are probably all easier things for the mothers to do than tennis.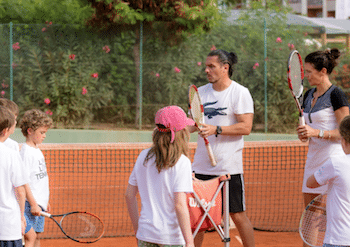 Besides, life for children is very different these days. Parents now stick an ipad or a phone under their children's noses to keep them occupied. I watched in horror the other day as a two-year-old, who had not yet learned to speak, demanded his mother's phone and then started to play games on it. When that is the basis of entertainment for children, it makes it very hard to get kids involved in sport.
People say that we need better indoor tennis facilities. That may be true, but when I was growing up I didn't have that. It took me two and a half hours to get to the nearest indoor facility, where I paid for the court fees out of my own money.
Many kids have the chance to play indoors these days, but you often find that the mother, having paid for just the one session, sits there on the balcony watching with her other three children. However, tennis doesn't have to be like that. Look at the incredible value you can get playing tennis all year round by paying £100 a year as an annual junior fee at an outdoor club.
I also fear that a lot of tennis has become too cut-throat. I remember one horrendous experience when my daughter played her very first match at the age of nine. At one stage I had to tell her that it was her opponent's turn to serve, at which point her opponent's mother came flying over the balcony screaming at me, calling me a cheat for talking to my daughter during the match. My daughter didn't play much after that because the whole experience put her off.
Nevertheless, these trends can be reversed. I spent a day at Grantham Tennis Club recently and was blown away by what I saw. To me it was the perfect tennis club. It had worked hard to get funding to build some indoor courts and is now thriving. Having targeted all areas of the community, it now welcomes groups ranging from children who arrive after school to the over-60s and a learning difficulties group – as well as everyone in between. There is a lovely atmosphere about the place.
This is not a club setting out to see if it can produce the next Andy Murray. It's about providing a sporting activity for the whole community. I always say that every painter who picks up a paintbrush doesn't do it because they want to become Picasso. They do it just because they love painting in their back garden or wherever.
Of course the more people you get playing, the better the chance that you will produce people who want to take it to a professional level. However, that does not have to be the aim. It's all about community. If you have the right people involved in a club and you build a community, you can go back to what life should be about.
For details of Annabel Croft 's Holiday programme, visit www.annabelcroftholidays.com or email [email protected]