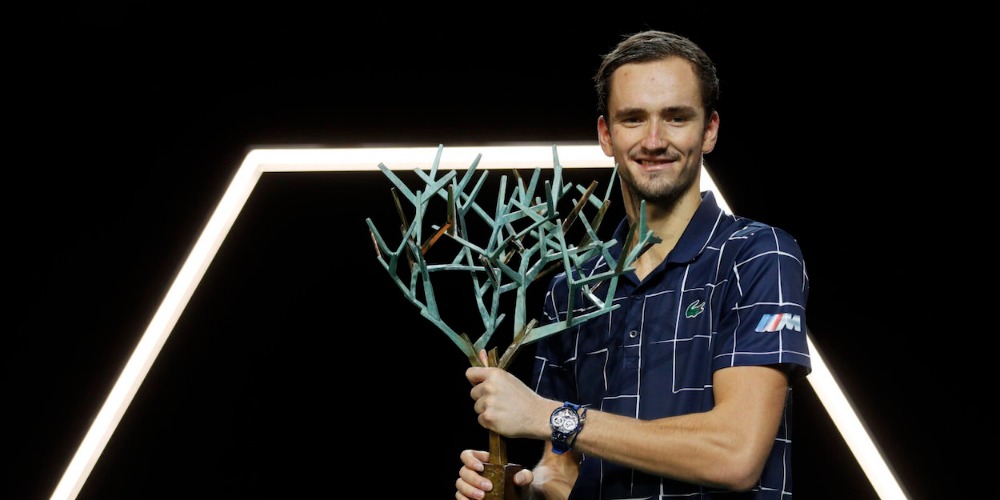 Paris Masters prize money will be doubled after 'exceptional' ticket sales
Paris Masters chief Guy Forget has announced that the prize money will be doubled thanks to ticket sales reaching pre-Covid levels.
Forget praised the public for returning en masse to watch the Paris Masters and revealed that ticket sales doubled in the space of a month.
The originally planned prize money was set to total €2.6 million euros, with the winner set to receive €336,000. This amount will now be considerably higher due to an unexpected rise in ticket sales. In 2019, Novak Djokovic received €995,000 for winning the tournament.
"After a record year in 2019 with over 140,000 tickets sold, playing this tournament behind closed doors last year was extremely difficult for us and for the players."
"The public came back in great numbers. We sold 120,000 tickets (this year), which is an exceptional performance considering we were at 60,000 a month ago," Forget revealed.
"Not many tournaments can say we managed to hold the 2019 numbers. There are days when we sold several thousand tickets overnight."
"Depending on the number of tickets we sell, the prize money will increase. With this surprising figure of 120,000 tickets, we will double our prize money and come close to that of 2019. I don't know if the players know this yet, but we're thrilled to have made this achievement."
View this post on Instagram
Forget indicated that the aim is to reward the players for performing and putting on entertaining spectacles.
"Our goal is to let the players benefit from the quality of their work. In Roland-Garros we pioneered a string increase of the money attributed in the qualies (qualifiers) and the first rounds, the other Slams followed us. And here in Bercy we follow our deal with the ATP and we are very happy to double the prize money. One month ago, I would have said : 'well, that will be difficult'."
The French director attributes the rise in ticket sales to the quality of the tennis, the impressive run of promising Frenchman Hugo Gaston, as well as the rivalry between World number one Novak Djokovic and World number two Daniil Medvedev.
The duo faced each other in the final in a repeat of the US Open final, but this time Djokovic emerged the victor over the reigning champion, winning 4-6 6-3 6-3. Medvedev had previously beaten Djokovic at the US Open, crushing his dreams of a Calendar Slam and a record 21st Grand Slam title.
"If I had been able to sign before the tournament for this kind of final with a room that has been "sold out" since Wednesday evening and a French team in the doubles final (Nicolas Mahut and Pierre-Hugues Herbert) I would have signed with both hands," Forget exclaimed.