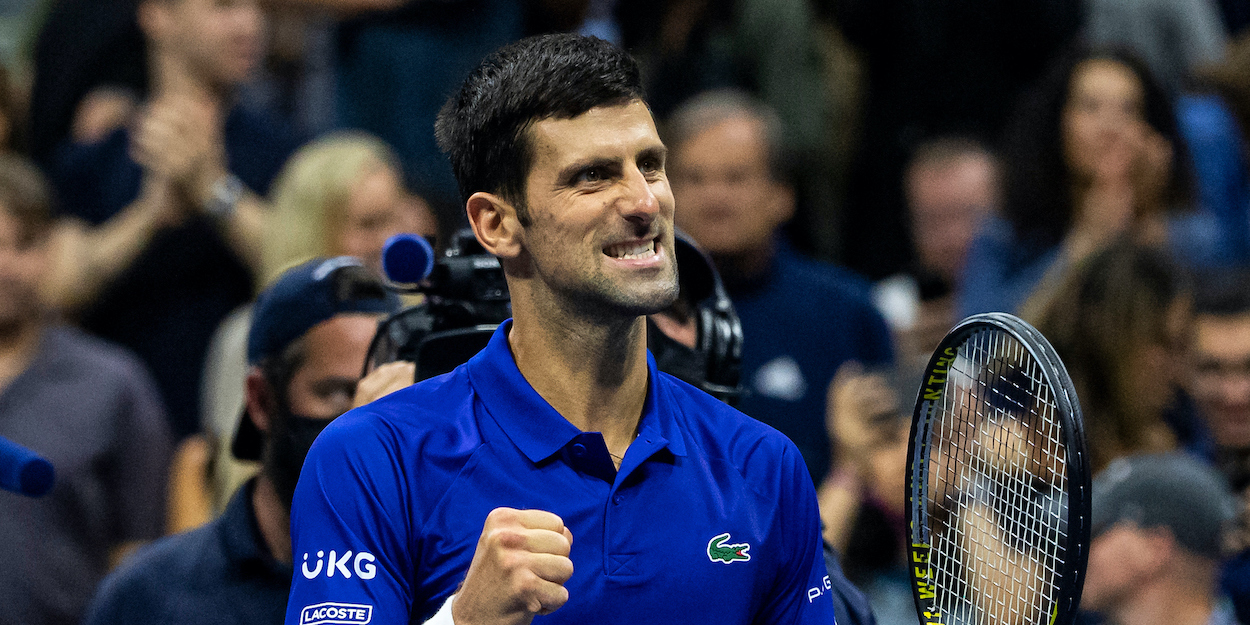 Paris Masters presents shot at more history for Novak Djokovic
Novak Djokovic has won the indoor Masters 1000 event a record five times, and will mark further milestones should he win it again.
The world number one has not played since his dreams of a Calendar Slam were thwarted by Daniil Medvedev in the US Open final.
But Djokovic will once again return to the court at the final Masters 1000 event of the season, the Rolex Paris Masters.
After skipping the event in 2020, Djokovic will be looking to add a sixth title to his triumphs in 2009, 2013, 2014, 2015 and 2019.
The Serb currently holds a joint-record 36 career Masters 1000 titles. He has shared the record with Rafael Nadal since the Spaniard defeated him at the Roma Masters earlier this season.
But a 37th Masters crown would see Djokovic hold the record outright. A final appearance would also extend his leading record of 53 Masters finals to 54. Nadal is second on 52, and Federer third on 50.
Should Djokovic win in Paris, he would almost certainly cement his place as the year-end world number one. Having held the accolade on six previous occasions, a seventh would make history. Djokovic currently shares the most year-end number one finishes with Pete Sampras.
The American was year-end number one every year from 1993-1998. Djokovic has ended the season atop the rankings in 2011, 2012, 2014, 2015, 2018 and 2020.