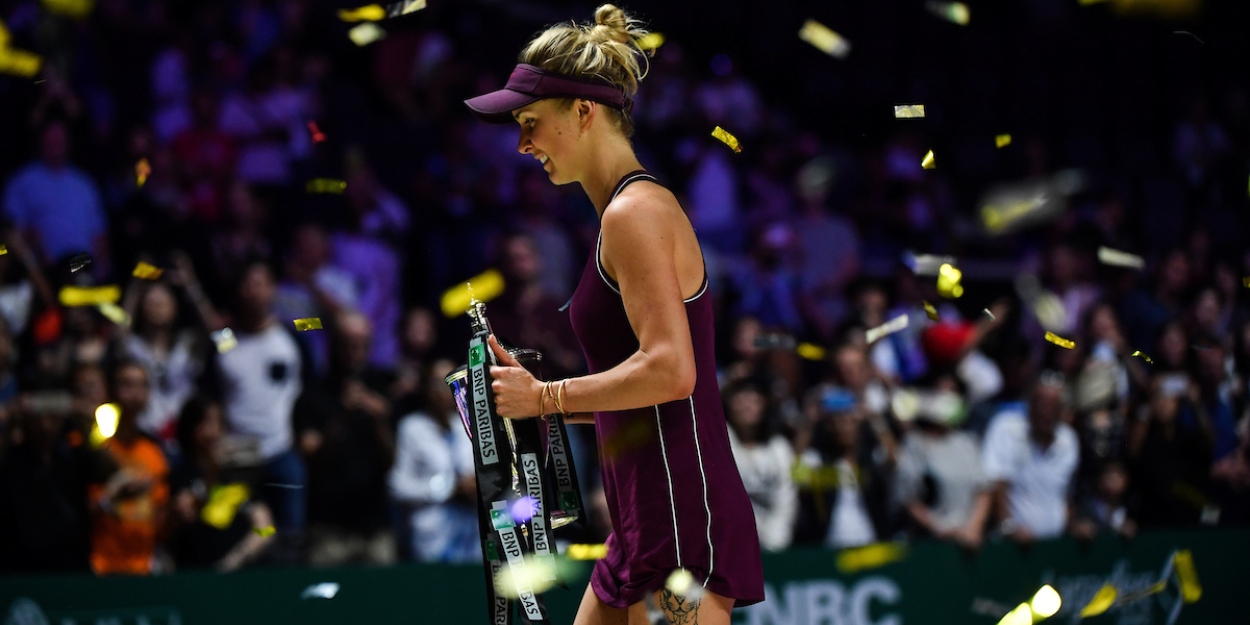 'One of those two' – Martina Navratilova reveals her WTA Finals winner predictions
Martina Navratilova has narrowed her prediction down to two players that she thinks will win the 2021 WTA Finals. 
None of the eight competitors at the event in Guadalajara, Mexico have ever won the tournament before.
Only Garbine Muguruza and Karolina Pliskova have even taken part in the singles before.
Two Major champions have been backed by 18-time Slam singles winner Navratilova to possibly win the event. However, two-time Slam winner Muguruza is not one of them.
"A good technique is at a premium because every mistake is magnified," Navratilova explained to the WTA tour, referring to the conditions of playing at altitude.
"I think people that hit more topspin will have a better chance there, to control the ball better.
"At the same time, a big hitter can win the points quicker. It may come down to altitude and technique, and for that I will go with [Barbora] Krejcikova or [Iga] Swiatek."
Krejcikova and Swiatek are the two most recent Roland Garros champions respectively on the WTA tour. In fact, Krejcikova is the only 2021 Slam winner competing in Mexico.
Wimbledon champion Ashleigh Barty chose not to participate. In addition, Australian Open winner Naomi Osaka and US Open champion Emma Raducanu did not qualify.
Fellow 18-time Slam champion Chris Evert agrees with Navratilova, though she is even less sure than the Czech-American.
"Throw the names in a hat and pick one out," Evert said. "When I look at this draw, on a normal surface, I'd say Sabalenka.
"But seriously, you could pick any one of them. Kontaveit has been on form lately but I wonder if she'll be tired. In the end, I'm going to go with Swiatek."