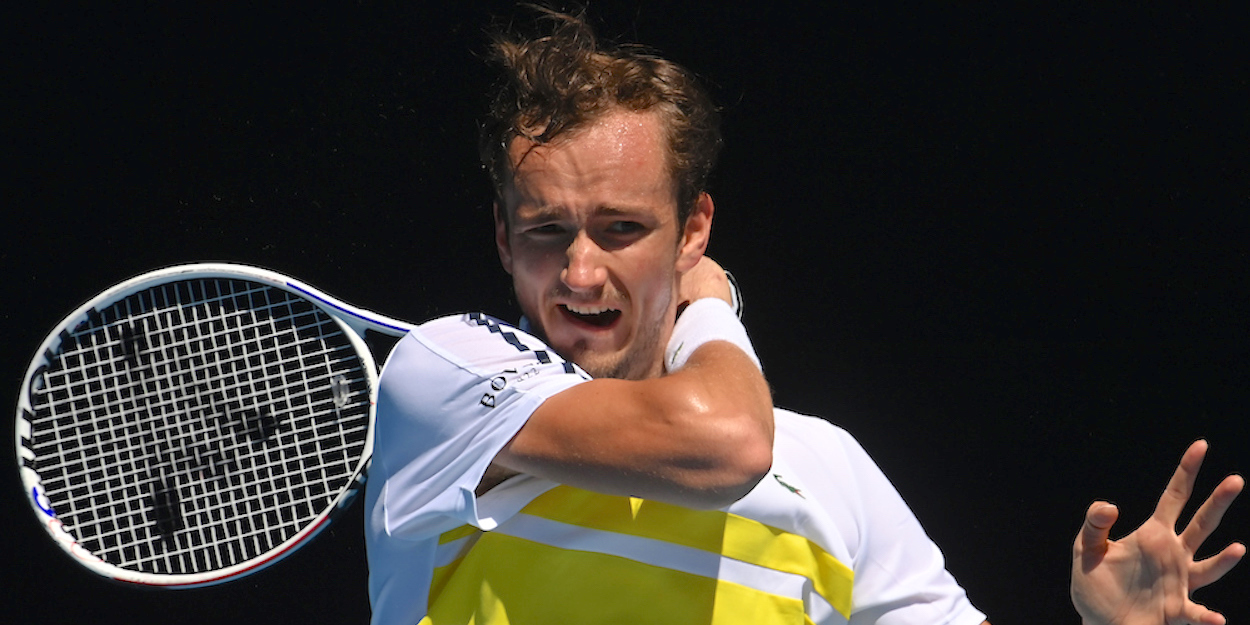 'One of the sweetest wins of my career,' cramping Daniil Medvedev limps over finish line
Daniil Medvedev has battled through to win an enthralling encounter with Alexei Popyrin, quite literally hobbling to the baseline on the final point. 
Daniil Medvedev managed to triumph in one of the strangest ends to a match you could see, shuffling with cramp to defeat Alexei Popyrin 7-6 6-7 6-4.
'Yeah, it's probably one of the sweetest victories in my career,' Medvedev said in his post-match interview. 'Because, I was cramping like hell in the third set and, you know, it's one thing cramping when you're up…but I started cramping before.'
Medvedev began showing discomfort around 3-3 in the third set, even pacing rather than sitting at the final change of ends, just trying to keep the muscles working.
'At the same time I should have won in two sets and we would not be talking about cramping,' Medvedev added in his on-court interview.
The Russian was up 7-6 5-3 in the second set and serving for the match, but failed to convert. He then had triple match point on Popyrin's serve in the next game, again failing to close it out. Medvedev eventually succeeded, with the match-winning point coming almost exactly an hour after his last match point.
'Anyway, we have the result on the board and I'm really happy that I managed to go through all the difficulties of this definitely crazy match,' Medvedev continued.
How did Meddy do it 🤯

A cramping @DaniilMedwed finds a way to notch a dramatic 7-6 6-7, 6-4 triumph over Alexei Popyrin, to reach the #MiamiOpen round of 16. pic.twitter.com/ETBpuKtXwH

— Tennis TV (@TennisTV) March 28, 2021
Daniil Medvedev will face American Frances Tiafoe in the fourth round.