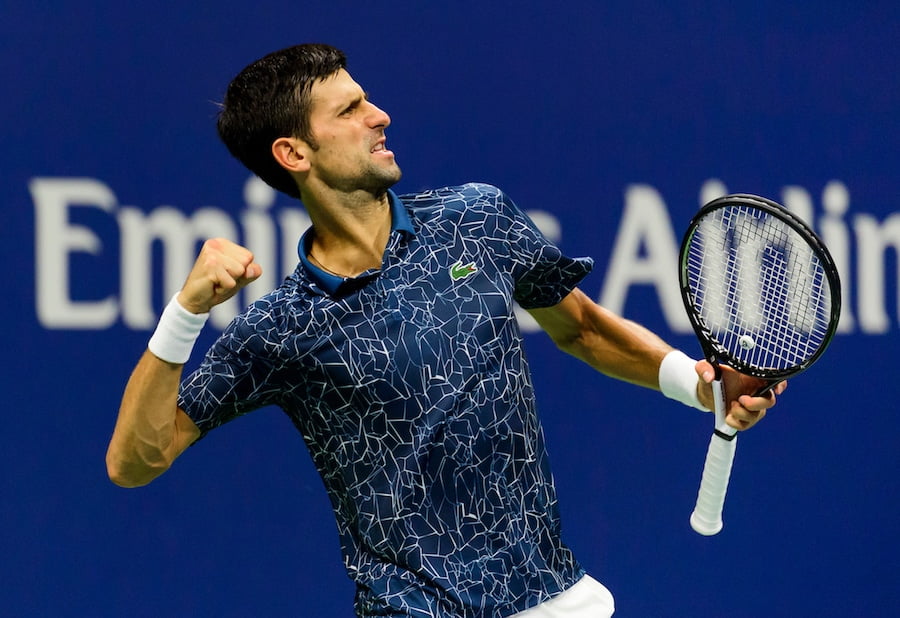 Novak Djokovic's incredible 2018: What were the 10 key turning points that made it so successful?
Novak Djokovic's year began in uncertainty but ended with two Grand Slam titles and a return to the top of the world rankings. Stephen Towers charts the 10 pivotal moments in the Serb's remarkable season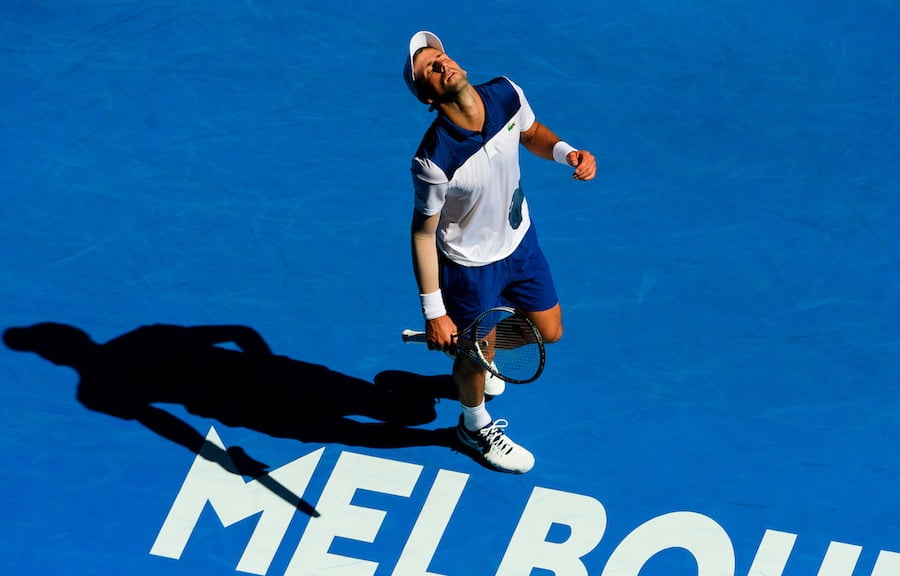 1. Pain of defeat at the Australian Open
Having missed the last six months of 2017 in order to rest his right elbow injury, Djokovic returned to competition in Melbourne in January with a new-look entourage (with Radek Stepanek assisting Andre Agassi) and a new service action which he hoped would resolve his physical issues.
He dropped only one set in winning his first three matches at the Australian Open, but after losing to Hyeon Chung admitted that he was feeling "not great" and had been experiencing pain. "It's frustrating, of course, when you have that much time and you don't heal properly," he said.
Despite his frustrations, the Australian Open served a purpose. It helped persuade Djokovic that he needed surgery, an option he had been hoping to avoid.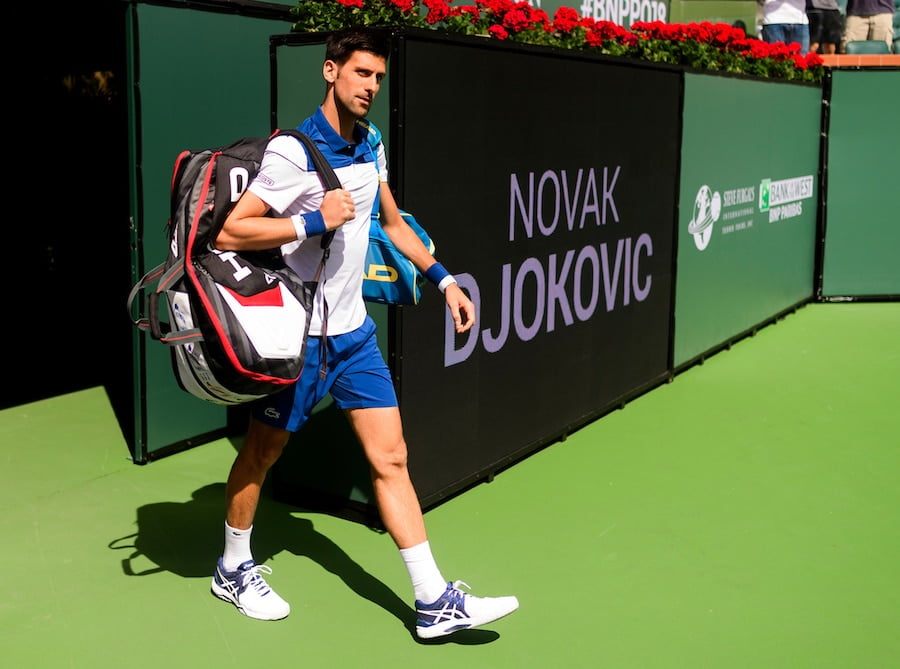 2. Returning to competition after surgery
Shortly after the Australian Open Djokovic revealed that he had undergone "a small medical intervention" on his elbow, though he never went into detail about it. Six weeks later he was back on court at Indian Wells, but the manner of his three-sets defeat to Taro Daniel in his first match indicated that his recovery still had some way to go.
"It felt like the first match I ever played on the tour," Djokovic said afterwards. "I just completely lost rhythm, everything. I just struggled also a little bit with my health in the last couple of weeks. I was grateful to be out on the court after surgery that quickly, but at the same time, just didn't feel good at all."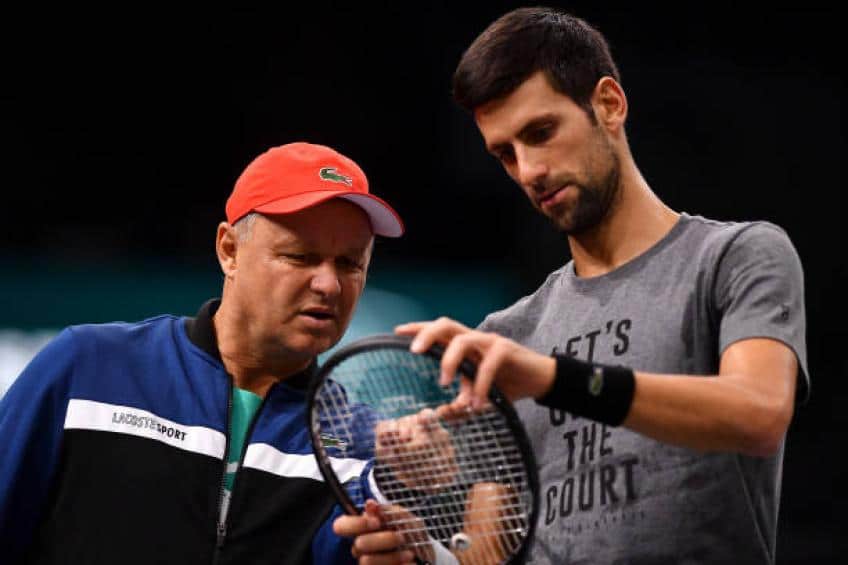 3. Reuniting with coach Marian Vajda
Apart from the decision to have surgery, this was arguably the most significant moment in Djokovic's year. Having split with Agassi and Stepanek after the Australian Open, Djokovic revealed early in April that he was back working with Marian Vajda after a break of nearly a year. Vajda had coached him for most of his career and had remained part of his entourage even after the arrival of Boris Becker.
"When we split, we stayed in touch," Djokovic said of Vajda. "We are family. We love each other. We nurture our relationships. That didn't change when professionally we decided to split."
No time limit was put on the new coaching arrangement: it was only after Wimbledon that the two men agreed to carry on working together until at least the end of the year.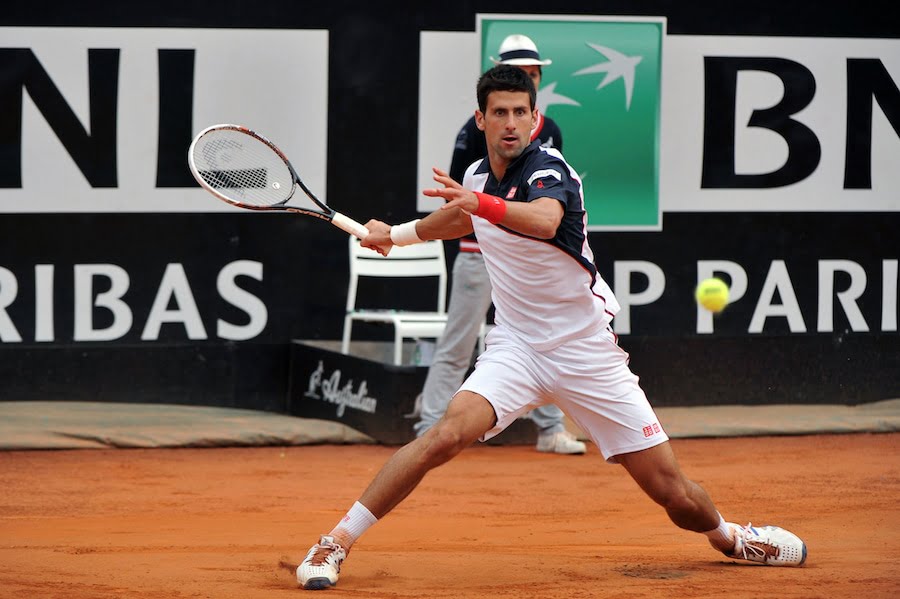 4. Back in business at the Foro Italico
Between early March and early May Djokovic played in five tournaments and won only three of his eight matches. "There are obvious things that are not working well for me," he said after losing to Kyle Edmund in the second round in Madrid. "I have to keep working on them and hope that my game will get stronger."
The next tournament, however, brought the first signs that Djokovic was turning the corner. He won four matches in Rome and pushed Rafael Nadal hard in the semi-finals before losing 7-6(4), 6-3. "I don't think there was too much of a difference [between Rafa and myself], which is great news for me," he said afterwards. "I can only take positives from this week."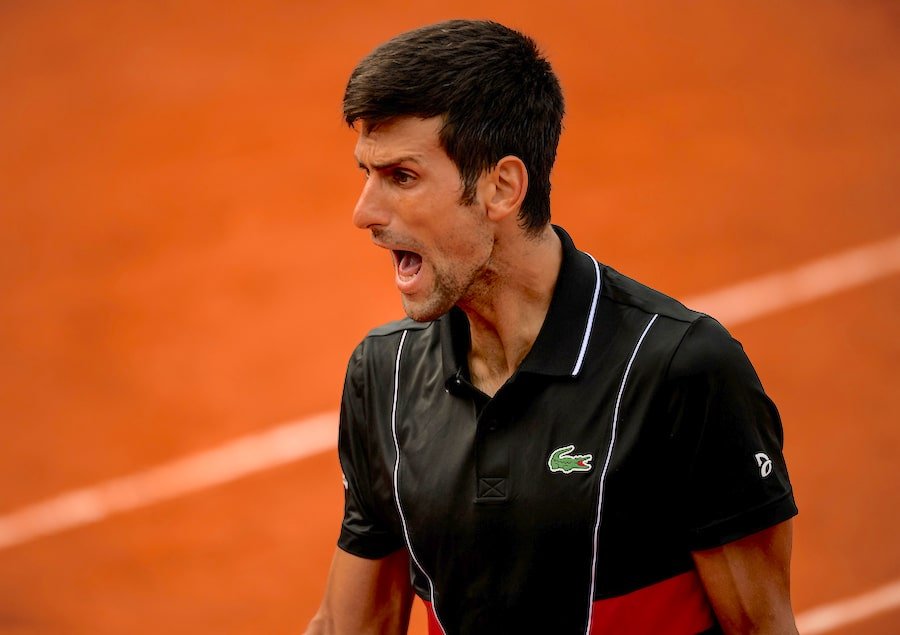 5. Dealing with disappointment at Roland Garros
After the promise shown in Rome, Djokovic made further progress at the French Open until his shocking quarter-final defeat to Marco Cecchinato, a 25-year-old Italian ranked No 72 in the world who had gone into the tournament having never won a match at Grand Slam level.
Djokovic led 5-2 in the fourth set but lost 6-3, 7-6(4), 1-6, 7-6(11). His disillusionment was evident when he said in his post-match press conference that he might not play in the forthcoming grass-court season. "Any defeat is difficult in the Grand Slams, especially one that came after months of build-up," he added. "When you walk off the court it's a hard one to swallow."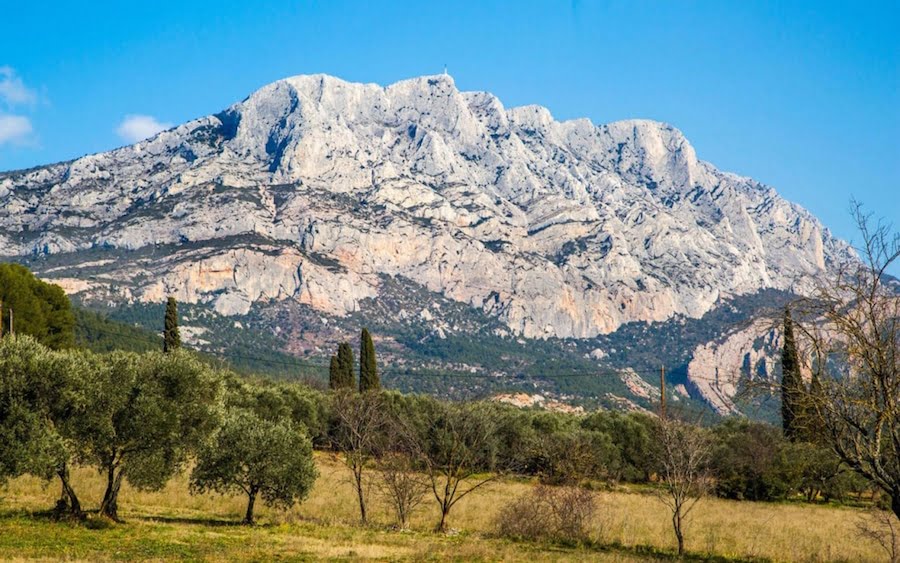 6. Finding motivation on a French mountain
Before heading for Queen's Club, where he started his grass-court campaign at the Fever-Tree Championships, Djokovic and his wife Jelena went on a five-day hiking trip in the south of France. Djokovic found renewed inspiration for his tennis after climbing Montagne Sainte-Victoire, which has inspired many artists, including Paul Cézanne.
"We reached the top after three hours," Djokovic recalled later. "We sat down and we just looked at the world from that perspective, just breathed in the new inspiration, new motivation. I thought of tennis, thought of the emotion that tennis provokes in me in a way. It was all positives. I just felt like I had a new breath for this sport. I just felt like a whole wave of energy that I was thriving on from that moment onwards."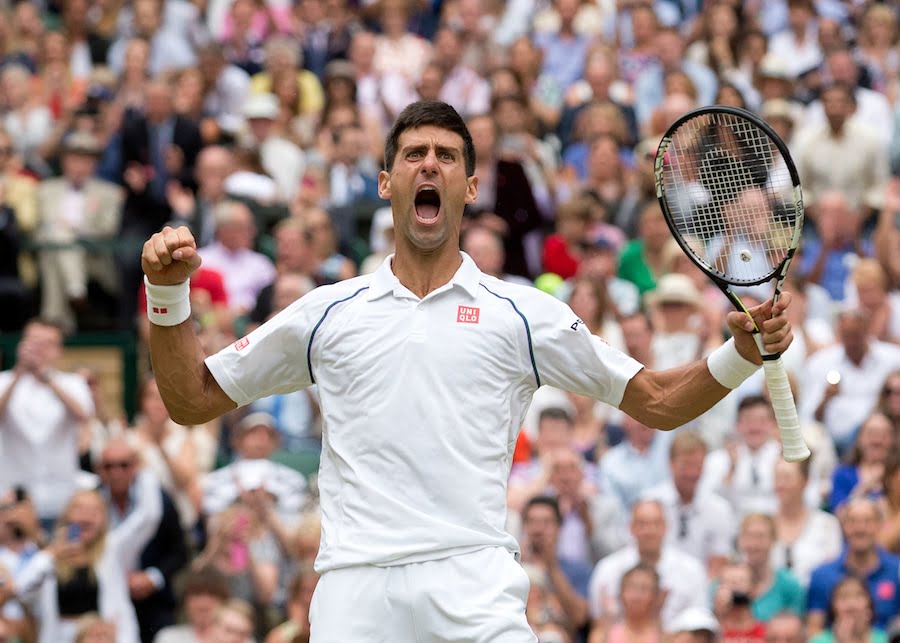 7. Beating Nadal in the Wimbledon semi-finals
Although Djokovic had made the final of the Fever-Tree Championships and had dropped just two sets in reaching the last four at Wimbledon, the only top 10 player he had beaten since starting his comeback had been Grigor Dimitrov at Queen's Club. Rafael Nadal, the world No 1, who was enjoying his best run at Wimbledon for seven years, presented a huge test in the semi-finals at the All England Club – and Djokovic passed it in dramatic fashion.
The Serb won a match of the highest quality 6-4, 3-6, 7-6(9), 3-6, 10-8 after five and a quarter hours spread over two days. He said afterwards that he felt "overwhelmed" after beating "the best player in the world in one of the longest matches I've ever played".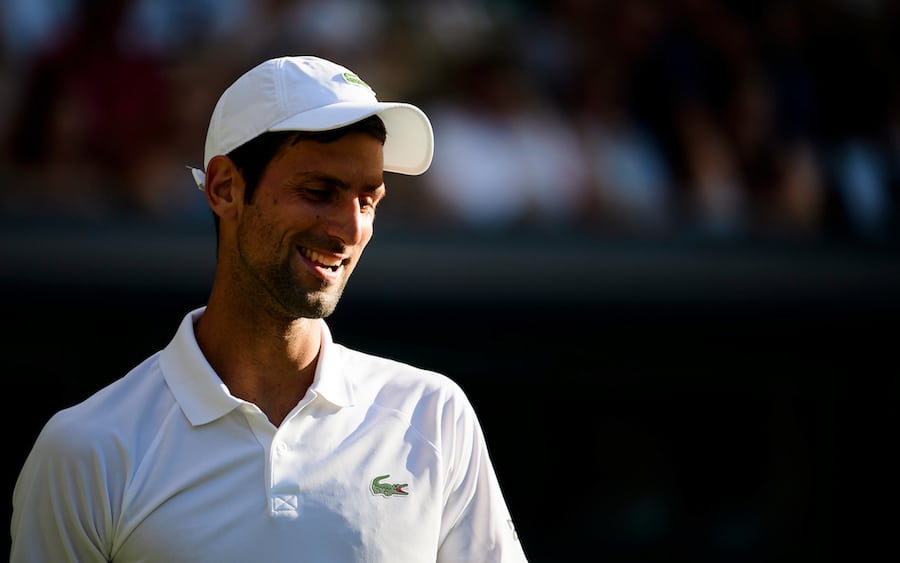 8 All England Club champion for the fourth time
After his physical exertions in the two previous rounds, Kevin Anderson was always likely to struggle in the final. Djokovic, nevertheless, was at his professional best in winning 6-2, 6-2, 7-6(3) to become only the fifth player in 100 years – after Rod Laver, Bjorn Borg, Pete Sampras and Roger Federer – to win the title four or more times.
"It really is special considering the last two years," Djokovic said afterwards. "I've never faced a major injury in my career before."
Djokovic said that at the start of 2018 he could not have imagined winning Wimbledon. "If you had asked me after Roland Garros, I would maybe have doubted it then as well," he added. "At the same time there is a part of me that always believes in my own abilities."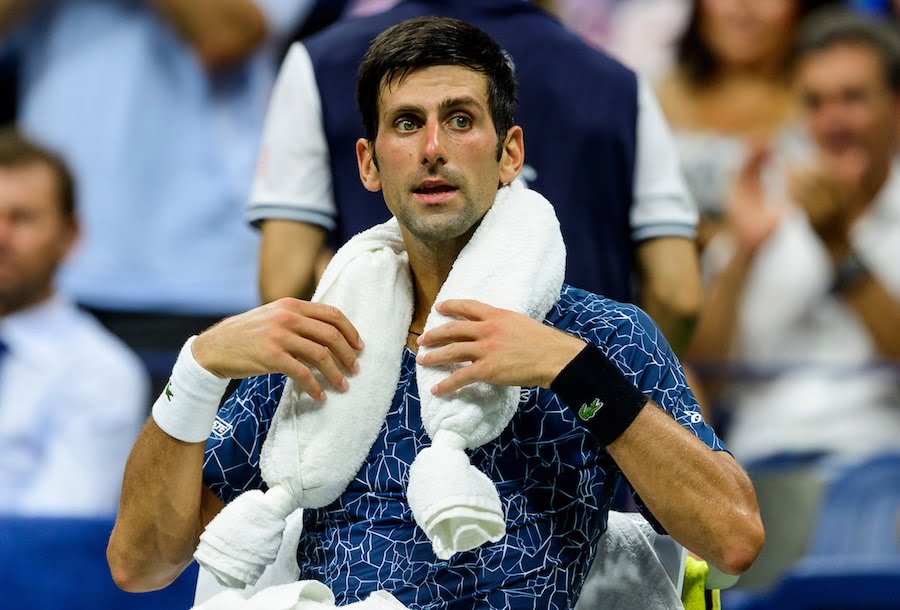 9. Surviving the heat and humidity in New York
Djokovic had proved he had rediscovered his best form, but what about his powers of endurance? The answer came in the stifling conditions at the US Open, where a succession of players struggled in the draining humidity and oppressive heat.
The Serb's big test came in the first round against Marton Fucsovics, who levelled the match at one set apiece and led by a break in the third, at which point his opponent looked drained of all energy. A nauseous Djokovic asked for a bucket to be placed next to his seat and admitted afterwards: "I was praying that I got to feel better because I wasn't feeling great for most of the first three sets."
However, just as he had on many occasions in previous years, Djokovic went into what he called "survival mode" and won 6-3, 3-6, 6-4, 6-0.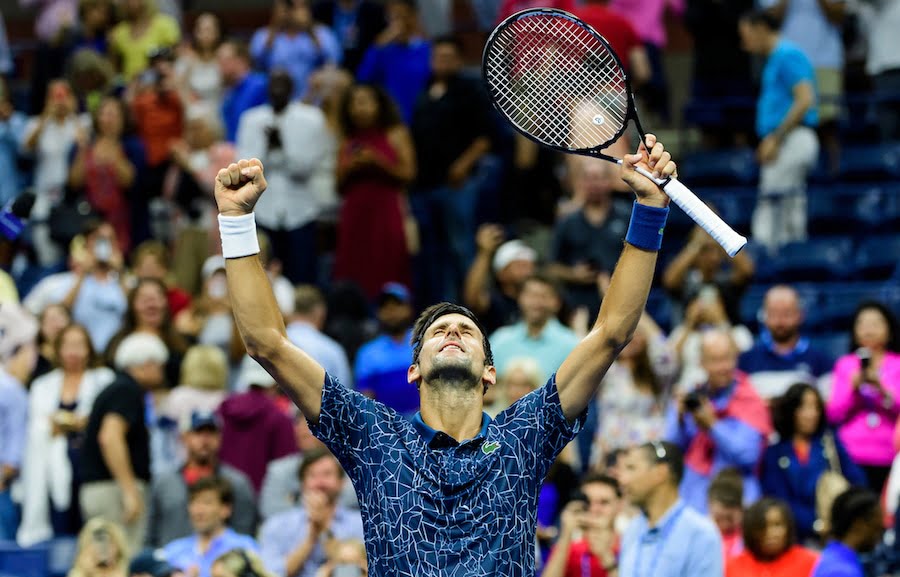 10. A victory to draw level with Sampras
The draw might have been kind to Djokovic at Flushing Meadows – Kei Nishikori (world No 19) was the highest ranked player he faced before the final – but in order to complete his third Wimbledon-US Open double he had to defeat an opponent who was the clear favourite with the public. After four wrist operations, Juan Martin del Potro was playing in only his second Grand Slam final, having won his first on the same court nine years earlier.
However, the world No 3 had no answer to his opponent's consistent brilliance. Djokovic triumphed 6-3, 7-6(4), 6-3 to win the US Open for the third time and equal Pete Sampras' tally of 14 Grand Slam titles. Only Federer (20 titles) and Nadal (17) have won more.
"You learn from adversity," Djokovic said afterwards. "You learn when you're down, when you have doubtful moments, when things are not working out as you want them to."
Look ahead to the tennis year with our guide to every tournament on the ATP Tour, the WTA Tour and the ITF Tour
If you can't visit the tournaments you love then do the next best thing and read our guide on how to watch all the ATP Tour matches on television in 2019
To read more amazing articles like this you can explore Tennishead magazine here or you can subscribe for free to our email newsletter here