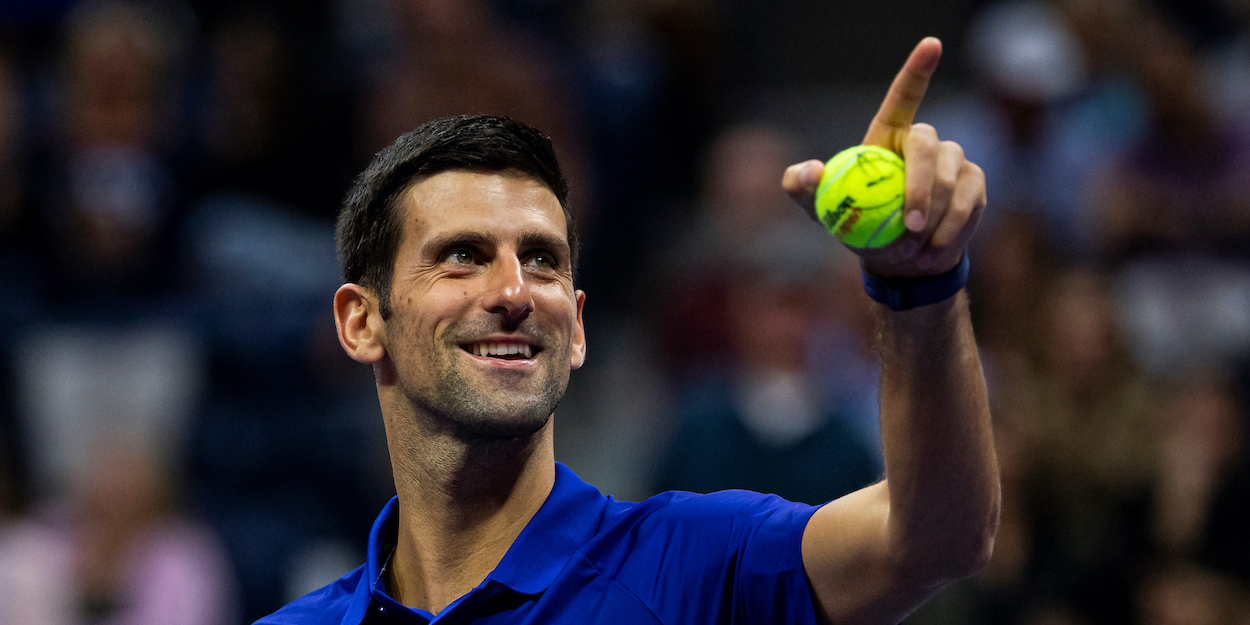 Novak Djokovic 'motivated' to break all records in professional tennis
World number one Novak Djokovic has admitted that he "loves breaking records" and he wants to hold every achievement he possibly can.
Djokovic made his return to competition for the first time at the Paris Masters since a crushing defeat in the US Open final to World number two Daniil Medvedev, which put an end to Djokovic's dreams of a Calendar Slam and a record 21st Grand Slam title.
The Serbian World number one broke two more records whilst competing at the Paris Masters. Following his semi-final victory over World number nine Hubert Hurkacz, Djokovic ensured he will finish as the Year-End number one for a record seventh time, surpassing Pete Sampras who earned the title six times.
Djokovic then beat Medvedev 4-6 6-3 6-3 in the final to claim a record-breaking 37th Masters title, overtaking Rafael Nadal who has won a total of 36 Masters titles.
The 20-time Grand Slam champion is currently the only player to defend his Paris Masters titles, doing so between 2013 to 2015. He has also won the most Paris Masters with 6 victories at Paris-Bercy.
Whilst Djokovic finds himself entangled at the heart of the confusion regarding unvaccinated players being permitted to compete at the 2022 Australian Open, should he compete he will have the chance to win a record-breaking 21st Grand Slam title. This would put him ahead of both Roger Federer and Rafael Nadal who both also hold 20.
The World number one also currently holds the record for the most 'Big Title' wins with 62 and is ahead of both Nadal who has 57 and Federer who has 54. A 'Big Title' includes a Grand Slam, the ATP Finals, an ATP Masters 1000 or an Olympic gold medal.
Djokovic will have the chance to add to this amount when he competes in the 2021 ATP Finals in Turin, Italy. Additionally, should Djokovic win the ATP Finals, he will equal Federer's record of winning the Finals six times.
When asked about whether he was disappointed to miss out on a 21st Grand Slam title at the US Open, Djokovic said "once again, I have just wrapped up the season being number one worldwide. That was my main objective for this last part of the season, and I'm very proud of it. I'm very satisfied, very happy about it.
"We still have a lot of years to come, and I'll certainly have the opportunity to win Grand Slams. The situation is different. I'm not young anymore, as Medvedev and the next generation is. But I feel good. I'm motivated, and I want to make progress again."
Djokovic has set his sights on breaking as many targets as he possibly can in the remainder of his playing career.
"Throughout my career, I have always been honest enough to say that the history of our sport is too big a motivation. It is an objective, yes, to prove that I can break all the records with all the results that I can obtain on the tour professionally.
"So, yes, I love breaking records. I'm very motivated to carry on. My priority is the Grand Slams and Masters 1000 where you can gain the largest number of points. This is an added benefit of our sport."