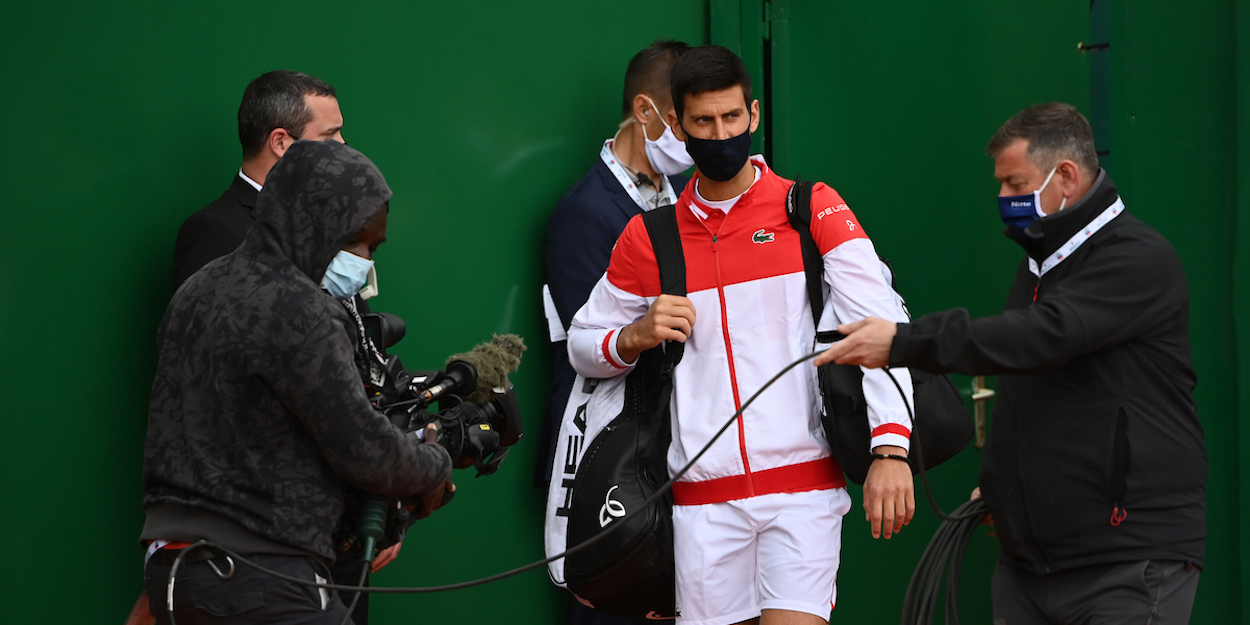 Novak Djokovic 'does not see the logic' of ATP vaccine protocols
Novak Djokovic says he fails to see the logic of benefits for vaccinated players at tournaments, a protocol the ATP recently introduced.
Novak Djokovic has expressed his doubt surrounding ATP protocols to incentivise players to get vaccinated. Incentives include exemptions from Covid restrictions, including exemption from the need to isolate on arrival at tournaments.
At time of publishing and according to Reuters, the protocols are in place, but are "subject to approval from the local authority for each tournament".
'I have heard some stories, that it is being considered that the vaccinated will be provided with easier and better conditions around their stay and accommodation,' Djokovic said in an interview with b92.tv.
'[The protocols being] that they will not have to be in the bubble for all players. I don't know, we'll see, it hasn't been decided yet, there is speculation, there is a lot of ambiguity, campaigns are being conducted on both sides."
Novak Djokovic stressed that his understanding is that the protocols are not yet official and have only been rumoured.
'I can't say anything until an ATP rule is passed. For us, the ATP is the main one, until the Board of Directors makes a decision, that is speculation,' he said on the subject. 'We must accept the conditions as they are.
'I will add that I do not see the logic that the ATP sets a protocol like this, that we have to be in a safe environment, because it is not a 'bubble'.
'The rules and conditions of local governments are important, you follow the situation in that country and that's it.
'That is logical and normal, they decided to take an unnecessary and rigorous position. Everyone has their responsibility.'
(Photo credit Ray Giubilo)