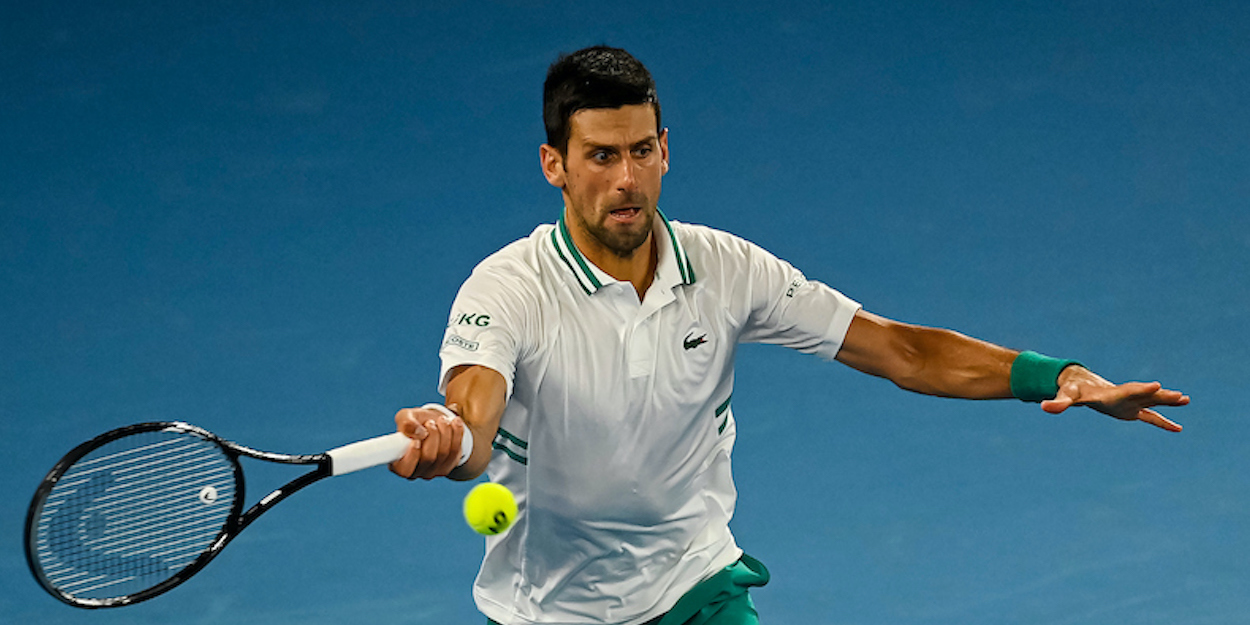 Novak Djokovic after defeating Jannik Sinner: 'He's proven that he's the future of our sport'
Novak Djokovic has won his first tour match since winning the Australian Open 7 weeks ago by defeating rising star Jannik Sinner.
Novak Djokovic did not show signs of rust in his victory over Jannik Sinner, winning 6-4, 6-2 in just over 90 minutes.
"It feels great," Djokovic said in his post-match interview. "Also playing here, in Monaco, where I reside. I've [also]used this club as a training base actually for almost 15 years so it feels like playing at home."
Painting lines 🎨@janniksin #RolexMCMasters pic.twitter.com/pW0NSDR3bb

— Tennis TV (@TennisTV) April 14, 2021
The young Italian looked to provide a tricky first match back on court against Djokovic, with the 19-year-old having made the recent Miami Masters final.
"It was a very good encounter, I thought it was a great first match [back], a big challenge for me," Djokovic added. "Jannik is in form, he played in the Miami final, he's been playing well.
"I just kind of hung in there today and managed to find the right shots and the right game at the right time.
"[Sinner] is an all-round player, he  hits the ball in the sweet spot more or less on any surface really. He's got a lot of talent and he has proven that he is the future of our sport, actually already the present of our sport," the Serb said, chuckling.
"Already making Masters finals, he's making big strides in professional tennis."
Djokovic will play in the third round against the winner of the second round match between Dan Evans and Hubert Hurkacz.