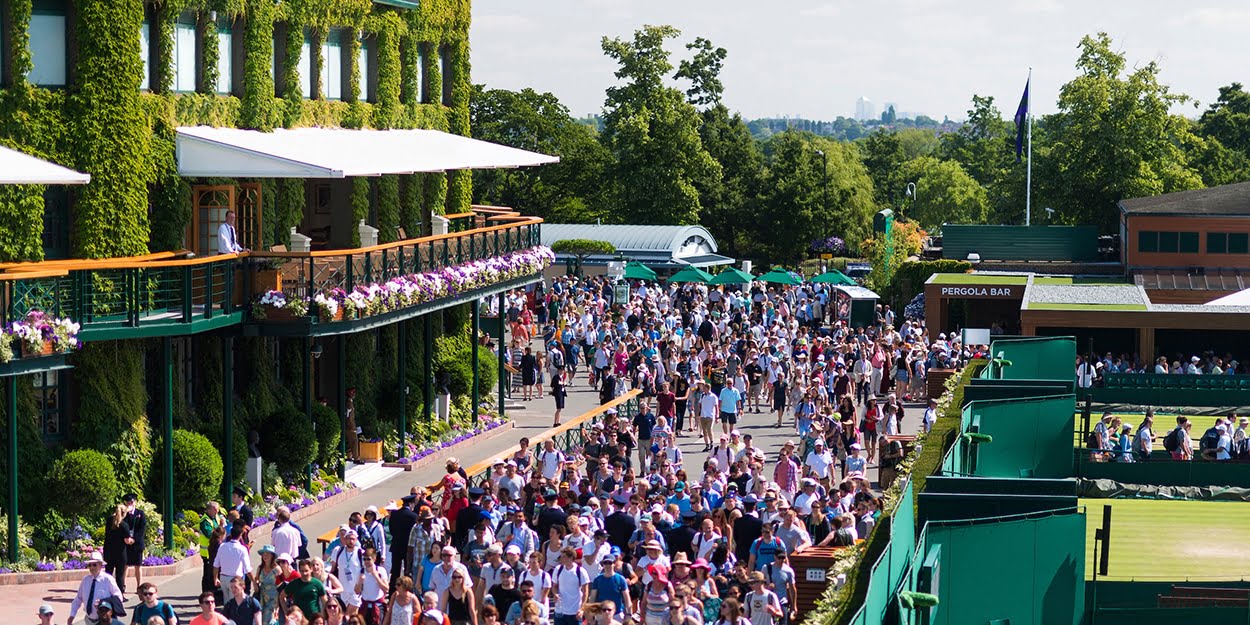 'No ballot or queue,' AELTC announces Wimbledon 2021 tickets update
The All England Lawn Tennis Club has announced that tickets for Wimbledon 2021 will be drastically changed to accommodate the ongoing pandemic, with ballots cancelled and no queueing for spots.
A previous announcement had stated that there would be no public ballot for Wimbledon 2021, but now the AELTC has elaborated that there will be no LTA ballot for tickets this year either.
In addition, the famous queue will not be in operation for the 2021 tournament due to social distancing measures, and the resale of tickets will not take place on the grounds of the Championships.
"In the absence of the Queue, the Wimbledon Public Ballot and the LTA Ballot this year, tickets for the public to attend The Championships 2021 will be made available online and we anticipate this will begin in June," the official AELTC update on the Wimbledon website reads.
"We want to ensure that we can leave decisions on public capacity as late as we can in order to welcome the maximum number of guests, and manage our ticket distribution accordingly," it continues.
As a result and to avoid fan uncertainty and disappointment, those who won tickets for the cancelled 2020 Championships will not be offered tickets to the 2021 iteration, but will instead be given the opportunity to purchase tickets to the 2022 tournament for the same day and court.
Read about ways to secure your Wimbledon 2021 tickets here.