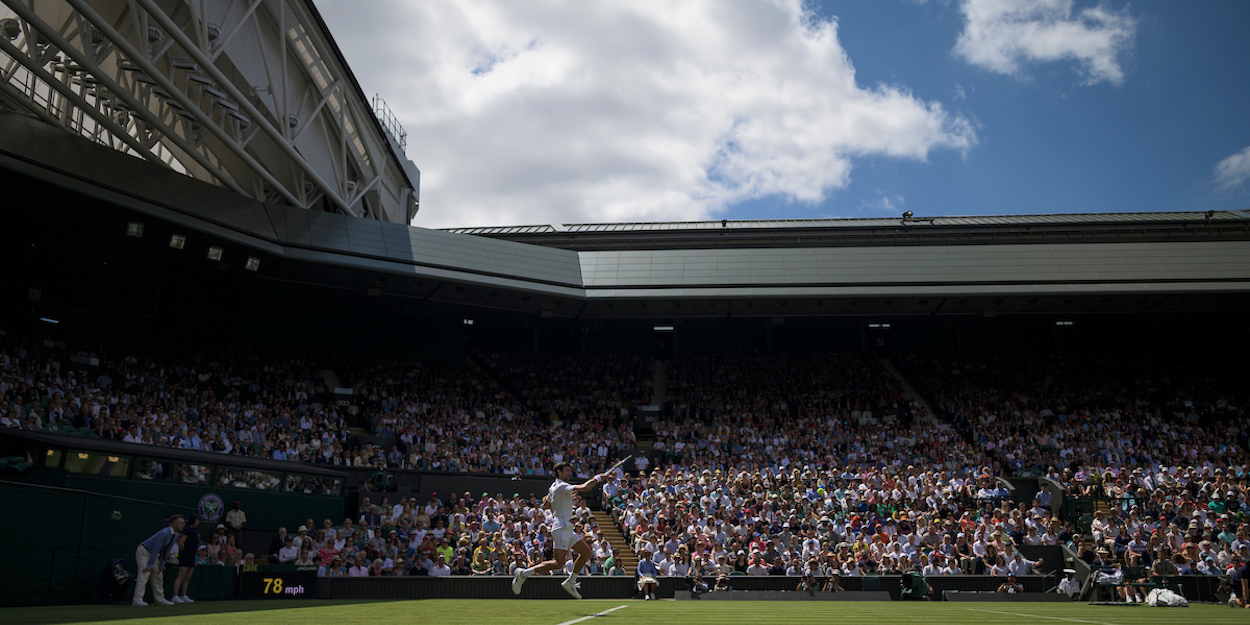 How to get tickets for Wimbledon 2021 – 4 ways explained
The most distinguished event on the tennis calendar will be returning in the summer of 2021. Much has changed since the tournament was last held in 2019, including the likelihood of a reduced capacity crowd. So how do you get to walk the famous grounds of the All England Lawn Tennis Club at Wimbledon 2021?
Since its inaugural iteration in 1877, Wimbledon has grown in popularity and recognition to be synonymous with tennis itself, and is the tournament in the forefront of anyone who knows even the first thing about the sport. It is a favourite among fans and players alike.
The intimate, luxurious atmosphere of the All England Lawn Tennis Club (AELTC) contributes to this popularity in no small way, surrounded by the Wimbledon district of South West London in postcode SW19. Fans navigate the grounds by weaving in and out of the smaller outside courts and practice courts, at times mere metres from their favourite players.
The two show courts of Centre Court and No. 1 Court are iconic in their own right, both now fitted with retractable roofs so that, when it inevitably rains, play can continue relatively uninterrupted.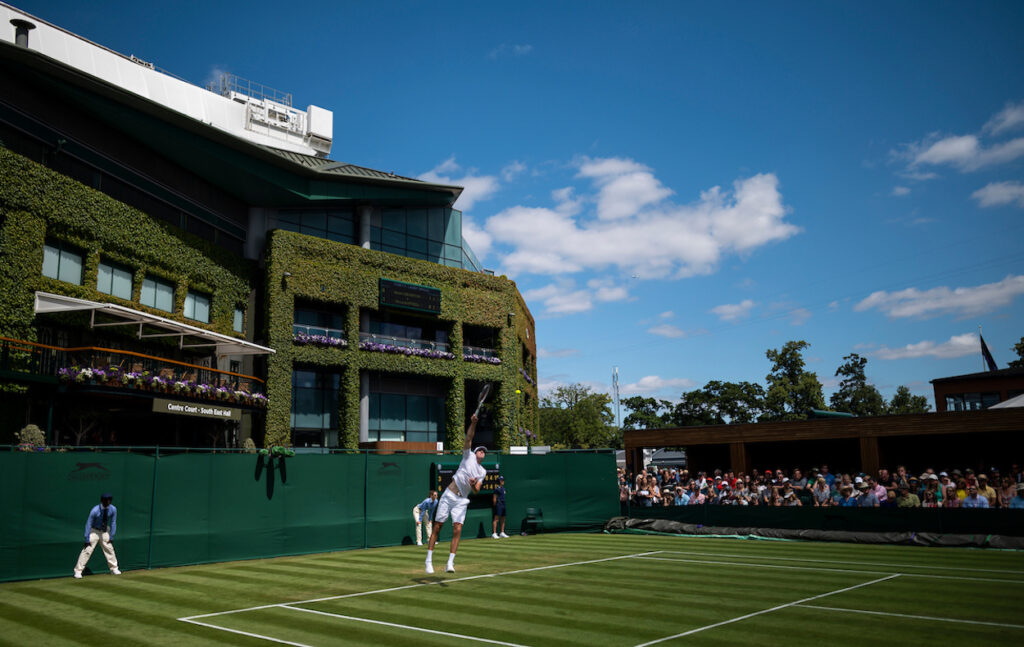 But how do you get a ticket to Wimbledon for the 2021 Championships? Given the ongoing pandemic, much has changed in how the Championships will be ticketed and staged.
Those who had a ticket through the ballot for 2020 were previously told they had an option for this year. Instead, those individuals can buy a ticket for the same day and court in 2022.
The public ballot that is normally run by the AELTC will not be held in 2021, neither will the LTA ballot or local tennis club ballots. The tournament will also be without its famous queue, and there will be no resale of tickets on the grounds.
Here, Tennishead explains the 4 ways that you can secure yourself a ticket for 2021:
Buy tickets online 
Registration for Wimbledon tickets is open until midnight BST on Wednesday 16th June. You must register for a myWimbledon account in order to access ticketing for 2021.
Ticketing will open for registered users at 1pm BST on Thursday 17th June at wimbledon.com/2021tickets.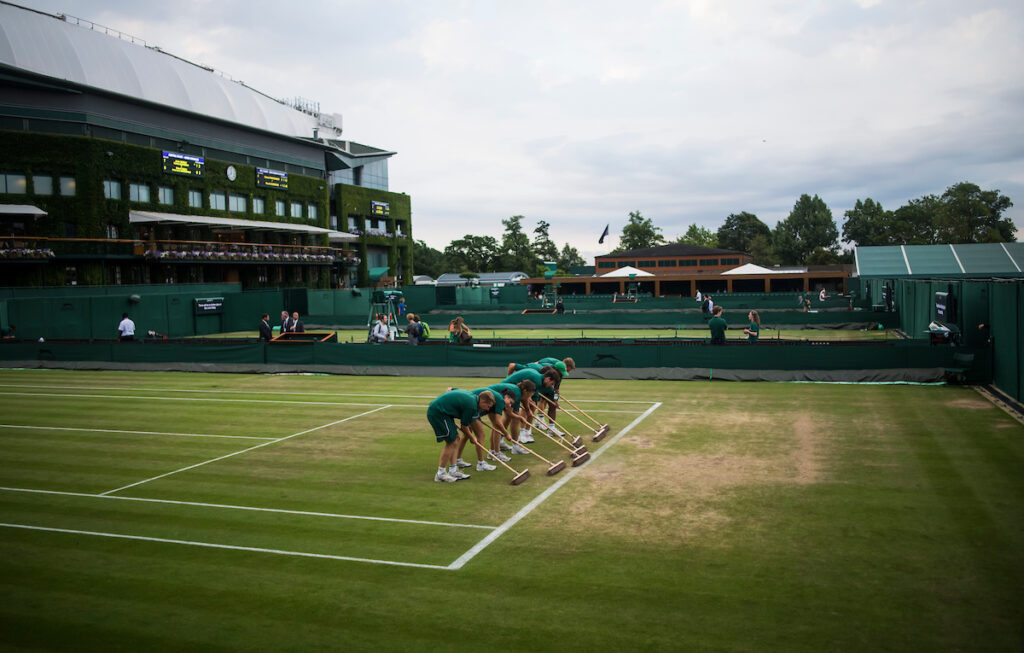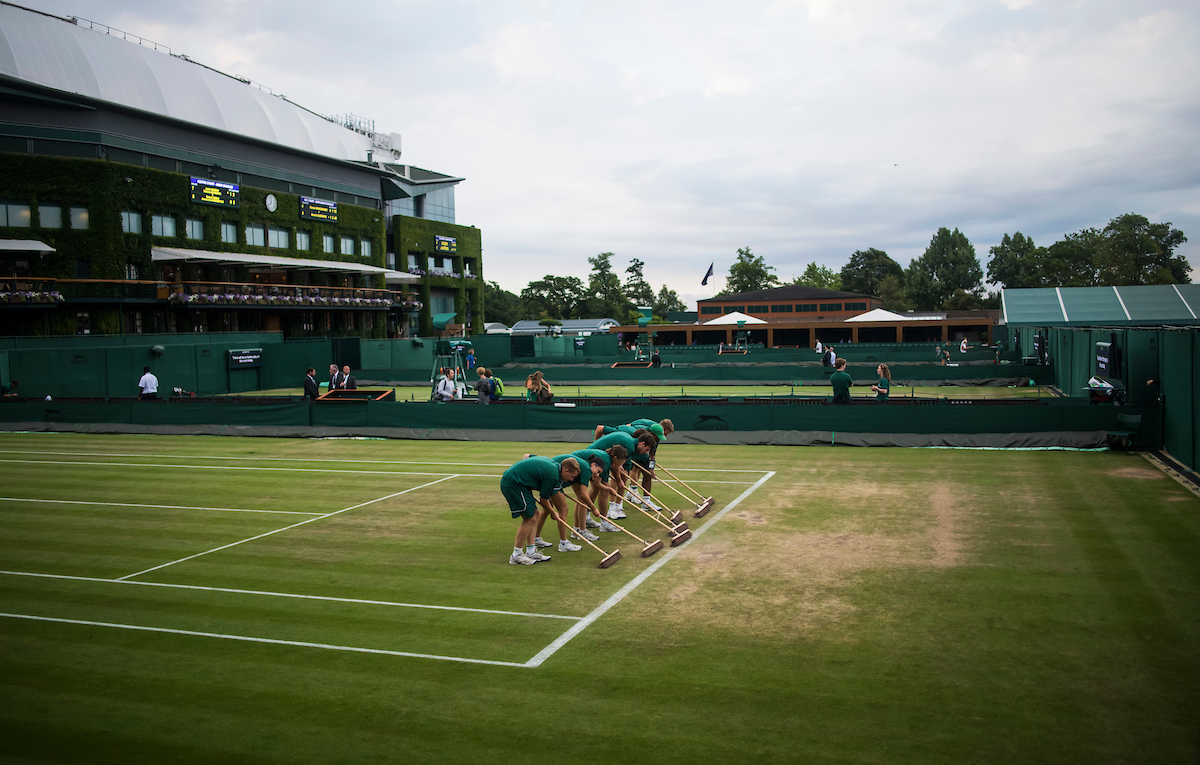 Buy tickets through a corporate hospitality company
You can guarantee tickets by buying them from a corporate hospitably company such as Keith Prowse. This is an expensive way to procure tickets but it guarantees the chance to buy tickets for the court you want on the day you want. You will also be treated to heightened hospitality including lunch and tea. More details can be found here
Buy a Wimbledon debenture
A debenture gives the holder the right to buy a ticket for that seat every day of the Wimbledon fortnight for the 5 years that the debenture lasts. 2,500 Centre Court & 1,000 Court No. 1 debenture holders receive tickets for club level seats for each day of the tournament, giving them an unrivalled experience of the world's premier tennis event.
The current series of Centre Court debentures cover The Championships from 2021 to 2025. The current series of No.1 Court debentures cover The Championships from 2017 to 2021. You can register your interest in a debenture here.
Debentures are transferable through a private arrangement or via your stockbroker. If you are interested in acquiring existing debentures in this way, your stockbroker should visit the website of Dowgate Capital Stockbrokers Limited or email them at [email protected].
Purchase tickets from debenture holders
WimbledonDebentureHolders.com was set up in 2006 to allow members of the public to purchase debenture tickets from Debenture holders who are unable to attend The Championships on the day.
Debenture tickets are the hottest and most sought after tickets giving some of the best views of the action at Wimbledon, a reserved seat on the court for the entire day with unrivalled views of the on-court action and access to the exclusive Debenture Holder lounges. These facilities feature private restaurants, bars, lounges and spectacular views over SW19.
You can purchase a Debenture ticket for either Centre Court or Court 1 plus access to matches on outside courts. All online transactions through WimbledonDebentureHolders.com are completely secure so you can buy online with complete confidence.
Make friends with a member of the All England Lawn Tennis Club
For the 50 weeks of the year that don't include The Championships, the All England Lawn Tennis Club is used by a few hundred lucky people as their own private tennis club where they can play all year round on a variety of courts. They can buy a large number of Wimbledon tickets and use them however they want.
So perhaps you know a member and they might offer to take you along for a day's tennis!
Join the tennishead CLUB and receive £250/$350 of FREE GEAR including ASICS Gel-Resolution 8 trainers, shorts, shirt & socks