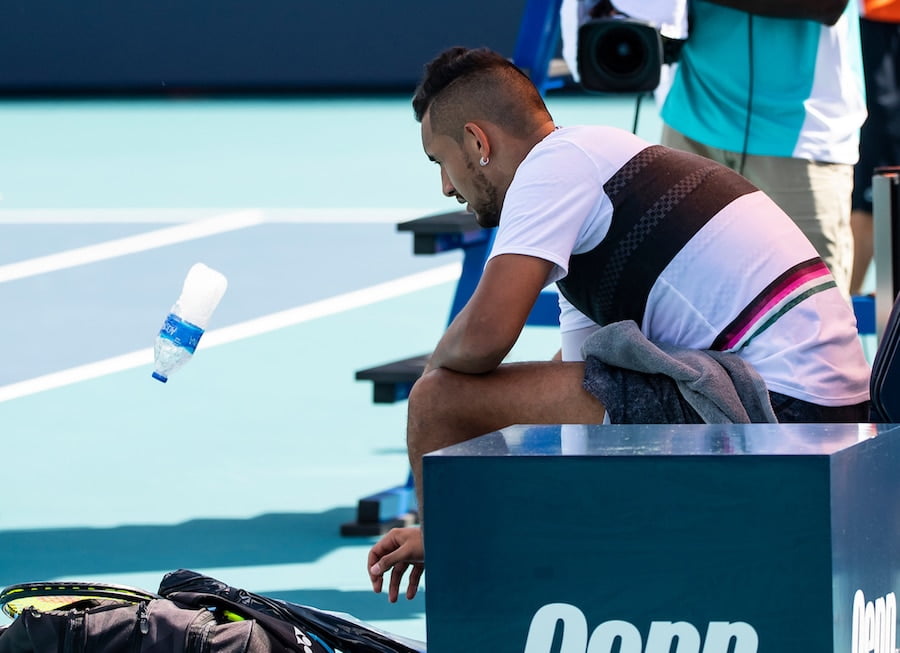 Nick Kyrgios slates training technique of British No. 4: "Not relevant to any tennis player"
Controversial Australian bad boy of tennis Nick Kyrgios has taken to social media to slam a training drill employed by one of Britain's most promising young tennis stars
Kyrgios responded to a video post showing Jay Clarke practising on a grass court using a training technique which involved hitting numerous forehand shots without letting the ball bounce on the grass.
Kyrgios said on his personal Twitter account that he always thought this type of training wasn't relevant and wasn't useful for tennis players as it doesn't allow you to adapt to the surface you are playing on.
Haha good to hear from you bruh! ? Tbh this was a fitness exercise drill as opposed to a grass court drill. Plenty of hitting on the grass as well. ??? Get well soon.. look forward to cheering you on the grass in the summer.?

— Pavvy G (@pavyg) May 29, 2019

One of the the other people involved in the training then shot back at Kyrgios on Twitter to say that the drill was just meant to improve fitness and wasn't meant to be a specific training exercise to help improve Clarke's grass court play, but that he would be doing plenty of practise on grass as well.
Kyrgios's last outing was at the Rome ATP 1000 tournament where he was disqualified for throwing a chair across the court during one of his matches. Kyrgios apologised for his behaviour. He was then supposed to play at the French Open but, after commenting on how much he disliked the French Open tournament, he then pulled out before he was due to play British No. 2 Cameron Norrie.
To follow the action at the French Open check out our guide to the tournament or keep visiting our news section for daily updates on all the action at the 2019 French Open. If you want to watch the French Open on TV then follow our advice here